Guide to Admiral car insurance
Looking for the right car insurance? Admiral might be for you. Read on to find out what Admiral insurance has to offer.
Key points
The most wide-ranging level of cover is the fully comprehensive policy
Admiral won Best Car Insurance provider at the Personal Financial Awards five years in a row between 2012 and 2017
Admiral offers a variety of cover options including breakdown cover, windscreen cover and multi-car insurance 
Admiral Insurance is the only FTSE 100 company based in Wales, and won Best Car Insurance provider as voted by Personal Finance Awards for five years running between 2012 and 2017.  
But is it the right car insurance provider for you? 
Admiral car insurance 
Admiral Insurance has become one of the biggest insurance providers in the UK.  Its stated aim is "to make sure you're covered every step of the way."  
Since being founded in Wales in 1993, it's grown to have offices all over the world. 
Admiral car insurance quotes 
For car insurance purposes, Admiral offers three tiers of cover.  
The first and most basic is third party only. If you take this out and are involved in an accident, Admiral will pay out to the other party involved (if you're at fault), but you won't be compensated. 
The second tier, offering more protections, is third party, fire and theft (TPFT). You'll be compensated if your car is damaged by fire or theft, but not if you're in an accident.  
Again, Admiral will pay out to the other party if you're at fault. 
The most wide-ranging cover is comprehensive.  This offers a variety of benefits, which may include a courtesy car, child car seat cover, personal belongings cover, and much more on top.  
Since windscreen claims are one of the most common things dealt with by insurers, a lot of people assume their policy automatically covers it. Admiral's comprehensive cover does include it, which means you don't need to worry about taking out separate windscreen cover. 
Admiral's comprehensive policy is also the same for classic cars. Be careful: Admiral define a classic car as one over 35 years old, under 70 years old, and valued between £1,000 and £25,000.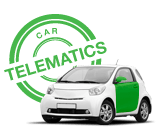 Black box policies 
Admiral also offers telematics or black box cover.  
Its engineer will install a little black box behind your dashboard, which will monitor your driving. It'll take note of where and how often you drive, when you drive, and how carefully you drive.  
This data will then be used by Admiral to help determine how much you should be paying for your insurance.  
Using this kind of policy could save you money on your renewal, which is very good news for all you careful drivers out there. 
What about breakdown cover? 
Breakdown cover can be taken out as a policy upgrade that you can buy while getting your car insurance quote. 
No car is fully reliable, so it's definitely a worthwhile investment. Most standard policies include roadside recovery and rescue, which will help you if you're ever stuck by the side of the motorway.  
The cover also includes recovery for caravans and trailers up to 23 feet. 
Does Admiral get good reviews? 
The Personal Finance Awards are voted on solely by members of the public, and Admiral won its Best Car Insurance Provider award five years in a row between 2012 and 2017.  
The reviews on the Admiral website are taken from Reevoo, and are mostly favourable. 
voted by the public, Admiral has won The Personal Finance Award for Best Car Insurance Provider for 5 years running
So, it would seem that Admiral does get very good reviews. 
With over five million customers worldwide, it's inevitable that some serious complaints would be made. 
However, Admiral's successes and good reviews do seem to outweigh the customer complaints.  
Independent financial information providers Defaqto gave its car insurance products 5 stars in 2018, but this doesn't take customer opinions into account.  
The Personal Financial Awards are based solely on public opinion, and given Admiral's success in the awards, it's safe to say that the overall customer feedback for Admiral is excellent. 
Can I buy multi car-insurance from Admiral? 
Admiral was the first insurer in Britain to offer multi-car insurance.  
So, if you have more than one car at your home address, or if your immediate family have more than one car between them, they can all be covered by one multi-car policy.  
You might be the sole policyholder for the multi-car policy, but if someone has an accident in their car, they'll be held liable and it won't affect your no-claims bonus. 
Classic car owners will also be able to combine their classic car insurance into the multi-car policy. 
Admiral has also combined its multi-car policy with the home insurance policies it offers into one MultiCover Insurance policy. 
How to cancel Admiral car insurance 
You can cancel your policy with Admiral at any time by contacting its customer services team. Make sure you check your terms and conditions to check whether you'll be charged for outstanding premiums or anything else. 
However, whether you cancel before or after the 14-day cooling-off period on offer, you will be charged a fee for the costs of setting up your policy.  
The cost of this charge will vary depending on when you cancel, but it's likely to be cheaper to cancel during the cooling-off period. 
By Nick Dunn