Q-plated vehicles can be more difficult to insure than other motors - find out more about your options and how to arrange cover for a Q-plate car.
Q-plate insurance through Gocompare.com
If you search for car insurance through Gocompare.com, the first question you'll be asked is to enter the registration number of the vehicle (if you know it).
If you enter a Q-plate registration, you'll be offered details of our preferred specialist providers who may be able to help you over the phone.
Often thought to stand for 'query' or 'questionable', the history of the Q number plate actually dates back to the initial formalisation of vehicle registration in 1932.
While the letter has never been used in the standard annual registration allocation due to its likeness to a zero, it was originally used for imported vehicles… Just as it can be today.
The meaning of any Q registration can be understood simply as this: the history, age or identity of the vehicle is unknown.
To understand why its age, identity or history is undeterminable is a much more complex challenge. Once the vehicle's roadworthy status has been approved, the most common reasons for cars receiving a Q registration are:
Self-built constructions
Personalised, self-built vehicles that use parts from more than one vehicle (known as a donor vehicle) or kit and official replica constructions that have been modified so they don't exclusively use new manufacture-recognised parts.
Key Q-plate insurance points
Cover is more difficult to arrange for Q plates because risk is harder to quantify
There are specialist insurers in the market - you may have to speak to them directly rather than arranging cover online
Ensure your vehicle is described accurately in policy documents and that you're happy with the details
Ex-military vehicles
Some ex-MOD vehicle paperwork is still deemed classified.
Other ex-MOD vehicles have been modified to such a degree that the car's age is no longer identifiable. In both cases a Q plate is the result.
Radically altered vehicles
A development from bespoke self-builds, radically altered vehicles are reconstructions so complete that their original parts couldn't possibly be identified.
One of the best examples of this would be when Reliant Robins are used as the base for trikes.
Self-imported vehicles
A Q plate would be offered to an imported vehicle that fits all European road and safety standards but that has gaps in its document history.
Any car that doesn't have a Vehicle Identification Number (VIN)
This could be because the vehicle fits into one of the categories mentioned above; or in incidents when the car is recovered from a theft with the VIN removed; or when a car has been reconstructed following a write-off.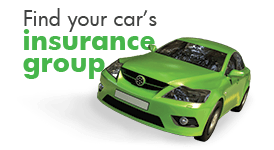 It's the latter category that once gave the Q registration its perceived bad reputation.
Regardless of how much work an enthusiast put into their own constructions, Q-plated vehicles were regularly deemed unsafe or of dubious nature.
As a result many Q-plate cars would suffer a lower resale value, while appropriate insurance coverage was notoriously difficult to achieve.
Single and Individual Vehicle Approval
The Single Vehicle Approval (SVA) test was introduced in 1997, regulating registration and classification of specialist vehicles.
The level of detail required is why many niche insurance providers are unable to provide a quote online
A detailed inspection of the car, its parts and its roadworthiness, the SVA exam has helped to legitimise unique vehicles and determine what type of registration they are allocated.
This has meant that 'grey area' tactics used by disreputable sellers - such as using the registration number from a donor vehicle even when it only provides a small part of a car's construction, passing a replica vehicle off as an original, or simply disguising up a stolen car - are now much harder to achieve.
The Q plate has thus regained a much more respectable status. Since 2009 the SVA has been replaced by an even more precise examination by VOSA entitled Individual Vehicle Approval (IVA), which has helped to reduce the Q plate's stigma even further. Test centres can be found in major UK towns and cities.†
If, after the examination, the vehicle has been identified with a Q plate it will retain that registration for as long as it remains on the road.
Q registrations are non-transferable in every way. They can't be purchased for use as a personalised number plate on a regular car and Q-registered vehicles can't be re-registered with a personalised number.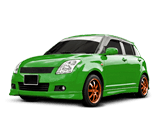 Insuring a Q-registered vehicle
While Q-plate shame is now a distant memory, insurance coverage still poses more of a challenge than insuring a regular 'off-the-production-line' vehicle.
This is because all insurance is about quantifying risk, and risk is much harder to determine with any Q-plated vehicle.
Obtaining cover is by no means impossible, though. While some insurers refuse to cover any Q registrations, there are a number of providers who specialise in this side of the motor market and have a detailed knowledge of all types of Q registration (even tanks!).
In order to assess the risk of any individual vehicle and calculate an appropriate premium they need specifics on every single aspect of the vehicle.
This includes the full spec, performance information, a breakdown of parts used and a full report on the build if it's a self-construction. Photos will also be required, as will an independent valuation by an expert in the vehicle's field.
The level of detail required is why many niche insurance providers are unable to provide a quote online. Each policy is unique and may well require personal communication with a specialist insurer or broker.
If you enter Gocompare.com's car insurance quote process, the first question you'll be asked is to enter your vehicle's registration number (if you know it).
If you enter a Q-plate registration, you'll be offered details of our preferred specialist providers who may be able to help you over the phone.
When speaking to such a specialist insurer, the usual golden rules apply…
Whatever the vehicle is and however it's been modified, the provider needs to know exactly what they're insuring and the owner needs to study the policy document in detail to ensure they've agreed to the right policy.
One final important factor to consider if you're constructing a kit car is insurance before it's on the road.
Many specialist insurers can include 'goods in transit' policies to cover the vehicle while it's being delivered, but you also need to establish cover while it's under construction.
Talk directly to your motor insurance provider, to your home contents insurer, and with members of kit car enthusiast communities to ensure the right level of cover is in place while you're building your dream machine.
By Dave Jenkins
[SeanSocialShare]