Guide to RAC car insurance
Racking your brain about RAC car insurance? Then have a look at our guide! Is it award-winning? What do customers think? Is breakdown cover included? Let's find out...
Key points
RAC car insurance is underwritten by other companies
RAC doesn't offer third party only insurance
Breakdown cover is an optional extra
Having a breakdown over car insurance? The road to recovery could be the RAC. Have a closer look under the hood with our RAC car insurance guide. 
What is the RAC?  
The RAC is best known in the UK as one of the big three breakdown and roadside assistance providers.  
The RAC started way back in 1897 as a private members' club. The Royal Automobile Association is still going as a fancy club. Yet it doesn't do the breakdown stuff anymore. That's now run by a separate company, also called the RAC. 
The split between that RAC and this RAC happened in the 1990s.  
RAC Limited headquarters is now in Walsall. It has eight million members and is "one the most progressive motoring organisations in the UK". 
Alongside roadside recovery, it's been offering car insurance for many years. 
RAC car insurance reviews  
OK, so what do customers and experts say in RAC car insurance reviews? 
Looking in February 2018, independent financial-service reviewer Defaqto gives the RAC: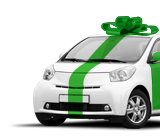 5 stars for RAC Car Insurance Plus 
5 stars for RAC Black Box Car Insurance 
3 stars for its standard car insurance 
The RAC was a Consumer Intelligence award winner for Trust in 2017, as voted for by drivers. But it doesn't feature in the top 10 of Auto Express' Driver Power car insurance survey 2017. 
The RAC also won the Your Money Best Online Motor Insurance Provider in 2012 and 2013. But that was before, before! You're living in the past, Marge! Quit living in the past! 
Trustpilot reviews feature on the RAC's website. These reviews seem to cover the whole company rather than just the car insurance. It appears to respond to reviews and gets a generally positive score.  
Compare RAC car insurance quotes   
Here's the thing with RAC car insurance. Despite badging it up as RAC, car insurance policies are actually underwritten by other providers. In essence it's a kind of a broker. But you'll deal with RAC customer services. 
While each car insurance policy is unique, they fall into three broad categories: 
So car insurance providers will chuck in little perks and bonuses to stand out from the crowd. For RAC car insurance, its perks may include: 
Repairs guaranteed for 3 years at approved garages 
60 days' cover in the European Union 
Transport home after an accident 
Motor legal protection cover
Sound and sat-nav equipment 
Personal belongings cover  

Replacement locks cover 
Cover for accessories   
Emergency treatment 
RAC member discount
Window glass cover
Medical expenses 
Child seat cover 
New car benefit
Vandalism cover 
Courtesy car
Yet you're only likely to get all this with the highest level of cover. This is called RAC Car Insurance Plus. And in February 2018, you have to add breakdown cover as an optional extra. 
This level of cover also offers an 'uninsured driver promise'. The RAC states that it will refund your excess and you'll keep your no claims discount if you're hit by an uninsured driver. 
It seems like the RAC doesn't offer car hire excess insurance. But it can offer more specialist car insurance if that's what you're after... 
RAC short-term and one-day car insurance  
Only want to use a vehicle for a short period of time? Then you might want to look at RAC temporary car insurance. 
This usually provides cover from one day up to 28. Although it's worth checking the terms and conditions before you commit. 
RAC multi-car insurance  
Got more than one car in your household? Sometimes multi-car insurance can bring down your costs. Checking in February 2018, RAC offers this type of car insurance. But if you're in the market for this kind of policy, double-check to be sure. 
RAC classic car insurance  
What makes a car a classic? The RAC says anything before 1990 may qualify for RAC classic car insurance. So big up your Vauxhall Nova, your mother warned you it's a sound system banger. 
And it's not only vintage cars. It seems the RAC also offers: 
American classic car insurance 
Classic commercial insurance 
Classic tractor insurance (!) 
Classic military vehicle insurance (!!!) 
See also:
New drivers car insurance
Insurance groups
Young drivers car insurance
RAC Black Box Car Insurance 
This is what RAC calls its telematics insurance. If you're a careful driver then you might want to look into it as a way of bringing costs down.  
One final thing - it seems that RAC doesn't offer third party only insurance. 
Cancelling RAC car insurance  
Wondering about RAC car insurance cancellation fees? 
Whether you do it during the cooling-off period or after the first 14 days, you're going to have to pay some fees. These can vary, so check your paperwork and the terms and conditions to see if it's worth doing. 
Need to contact RAC car insurance customer services? 
They have different phone numbers for different policies. If you don't have your paperwork to hand then you might want to try their live chat or Facebook Messenger. 
By Sam Easterbrook