A guide to Renault insurance including Renault Clio insurance groups
Renault makes cars with a certain je ne sais quoi. But does that make them expensive to insure? Here's our guide to Renault car insurance…
Key points
Renault is well old - it started in 1899
It's part of the Renault-Nissan-Mitsubishi Alliance
Renault has the largest range of electric cars on sale in Europe
Renault's Gallic creative streak has meant it's been making interesting cars for years. 
And that extends to what's under the hood, with Renault leading the way with electric cars. 
But no matter how outlandish its vehicles, you'll still need car insurance. 
Renault insurance services 
As well as making the cars, Renault can offer you financial services to go with it. Renault offers a few products and services, which we'll look at below. 
Renault car insurance - annual policy 
Renault offers comprehensive car insurance for new or second-hand cars. Some of the perks available from Renault insurance can include all or some of the following (but remember, you can shop around for policies just as comprehensive as this from other providers, and sometimes find it at a better price): 
Medical cover 
UK call centres 
Windscreen cover 
Genuine Renault parts 

90 days' European cover 
Child seat replacement 
Replacement lock cover 
Personal accident cover 
Uninsured driver promise 
Renault approved repairers 
Personal possessions cover 
Courtesy car (including cover) 
Third party cover to drive other cars 
24-hour claims service and nationwide accident recovery       
A new Renault if yours is stolen or written-off with a year 
Renault manufacturer warranty and safety rating preserved 
In February 2018, you could also add these features: 
No-claim discount protection 
Lost or stolen key cover 
£100,000 legal expenses 
Upgraded courtesy car 
Breakdown cover 
Is Renault insurance any good?  
Here's what the experts say: 
5 stars from Defaqto 
4 stars from Fairer Finance 
Renault offers to pay your cancellation fee to change to them. Yet when we checked in February 2018, there are restrictions to how much they'll pay. Renault also charges cancellation and administration fees. 
Bear in mind that you can't buy Renault's bespoke policies through GoCompare. 
And although taking out Renault car insurance with Renault may sound like the best policy, it's smart to see if it meets your driving and financial needs. 
Perhaps a third party, fire and theft policy would be better for you? It's important to research what's out there. Always shop around and compare quotes.   
Renault free insurance - Free 7 day insurance 
Bought your Renault from a Renault dealership? Whether new or second-hand, you can apply for free seven-day Renault car insurance. This comprehensive policy is only available direct from dealerships and cannot be sorted online.  
Renault Excess Return 
Excess Return is a scheme that offers to pay £250 of your excess if you have an accident in your new car.†
What seems to be unique about this is that Renault will pay out no matter which car insurance provider you're with. There's a few caveats, but if you're interested in this, speak with your Renault dealer.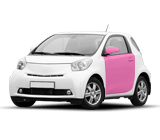 Keeping it in the family
The Renault brothers started making cars on the outskirts of Paris in 1899. Since then, the company has grown to be one of the world's largest manufacturers. 
Renault owns Dacia and is part of an alliance with Nissan and Mitsubishi. One of the upshots of this team is an increase in electric vehicle and battery research. As such, Renault-Nissan-Mitsubishi is the largest plug-in vehicle manufacturer in the world. 
Renault has the largest range of electric cars on sale in Europe. Indeed, the Renault Zoe Q90 Z.E. 40 Dynamique Nav was the best Electric Car under £20,000 in the What Car? Awards 2018. Yet unlike other manufacturers, Renault's most popular models aren't available as hybrids. We'll now look at some of these models in more detail…  
What car insurance group is your Renault? 
From the tiny Renault TWIZY up to the spacious Renault TRAFIC, Renault builds a huge range of vehicles. But what insurance group does your Renault fall into? 
All figures were checked in February 2018. But be sure to find your specific model's group by having a nosey at our car insurance group checker. 
Renault Megane 
Renault Megane Hatchback insurance group: 14-27 
First introduced in 1995, the Megane is Renault's small family car model. As it's been around for ages, you'll find many different types of Megane from a two-door convertible to a five-door estate.  
The fourth generation of Renault Megane has been available since 2016. It's available with either petrol or diesel engines, ranging from 1.2 to 1.6 litre. "Elegant forms, classy lines, uncompromising choices" is how Renault describes it. 
Did you know...?
Robert Pires is the Bobby in "Hey Bobby, what's the French for va va voom?"
Renault Clio 
What insurance group is a Renault Clio? It depends on the exact spec, yet one of the most popular editions is the 1.2… 
Renault Clio 1.2 insurance group: 4-15  
Renault has been cranking out the Clio since 1990. This supermini has consistently sold well since its launch. From Nicole and Papa to Thierry Henry asking "What's the French for va va voom?", the Clio has been ever-present on our screens and our streets. 
The fourth generation Renault Clio was released in 2012, and is available as a petrol or diesel. Engine sizes range from 1.2 to 1.6 litre. Top Gear thinks it's "cheery and characterful".
Renault Captur 
Renault Captur insurance group: 8-16 
The Captur is Renault's most popular model in the UK. 
It dominates Europe too in the small SUV crossover market, where it competes with the Suzuki Vitara and Vauxhall Crossover. 
The Renault Captur launched in 2013 as a five-door model, and is available with petrol or diesel engines. Auto Express reckons it has "classy crossover looks" and "smart interior design". 
Renault Twingo 
Renault Twingo insurance group: 2-11 
"Entertaining and satisfying" according to Top Gear, the Renault Twingo revolutionised the city car scene when it launched 1992. And despite a disappointing second phase, the Twingo bounced back in 2014 with a third overhaul. 
Available as 0.8 or 1.0 petrol engine, this super small car has always been in the lower car insurance groups. Discover which insurance group your Twingo is in with our checker tool. 
And if you're wondering where the name Twingo comes from then… Twist + swing + tango = Twingo 
Renault Scenic  
Renault Scenic insurance group: 10-20 
When Renault introduced the Scenic to the UK in 1997, it was the only compact MPV available. It's now got competition in the Vauxhall Zafira, Citroen C4 Picasso, Ford C-Max and Fiat Multipla. 
Yet - four generations in - the Scenic is still punching above its weight in the MPV stakes. A big redesign in 2016 saw it win the Best MPV at the UK Car of the Year Awards 2017. In February 2018, the Scenic is available with petrol or diesel engines ranging from 1.2 to 1.6 litres. 
Five seats not enough? Then the Grand Scenic comes with seven of them. 
How to find cheap insurance for my Renault 
Here's a couple of tips on how to find cheaper car insurance for a Renault: 
Paying annually rather than monthly could work out cheaper overall 

A smaller engine size tends to mean a smaller premium
Look at all types of insurance, including telematics policies
Only pay for what you need - beware superfluous add-ons
It's smart to shop around rather than letting your policy auto-renew
Modifications tend to push up insurance prices
Renault has long produced stylish, practical, good-value cars. And that value can stretch to car insurance premiums, as a lot of Renault cars are in the lower groups. 
If you do your research, shop around and compare prices, you should be able to find cheaper Renault car insurance. 
By Sam Easterbrook