If you're attacked and injured while driving, will your car insurer foot the bill for medical expenses and other losses?
Key points
If you're injured in a road rage or carjacking attack, even comprehensive car insurance policies might not cover the cost of getting you well again
If you have cover it may include a daily cash benefit, emergency treatment costs and trauma counselling sessions
If you're found to have provoked the incident, or retaliated, you're likely to invalidate your cover
If you're injured in a car accident, whether it's your fault or someone else's, a comprehensive car insurance policy should cover the cost of getting you fit and well again.
But what if you're injured less directly, by a violent crime like a road rage attack in the wake of an accident, or even a carjacking?
Although these sorts of incidents and resultant injuries are thankfully rare, it might surprise you to discover that it's actually pretty unusual for them to be covered by even comprehensive car insurance policies, despite occurring in or around your vehicle.
In December 2014, car-buying website Carwow surveyed 1,000 drivers and discovered, rather worryingly, that 81% had been victims of road rage.†
However, relatively few of these would be likely to end with an insurance claim, as only 5% were physically attacked.
How common is cover for road rage and carjacking?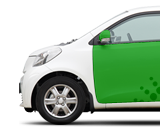 The fact that your chances of being injured in a road rage incident are small is probably of little consolation if you're one of the unlucky 5%.
Unfortunately, the chances of being covered for your injuries by your car insurance are similarly slim.
Cover for road rage injuries
On 16 June, 2015, Gocompare.com checked 223 comprehensive car insurance policies listed on the matrix of independent financial researcher Defaqto and found that only 16% included road rage cover as standard, while a further 4% allowed it to be added as an optional extra.
Levels of cover were between £150 and £20,000 for medical expenses as a result of road rage attacks.
The chance of having road rage cover is even more remote on third party, fire and theft policies - out of 135 policies listed on Defaqto, only 2% included it as standard and a further 2% could add it as an optional extra.
Cover for carjacking injuries
The chances of your policy covering you for medical expenses after a carjacking are also pretty low.
Only 17% of the comprehensive car insurance policies checked included this cover and 41% of these only had fairly low cover levels of less than £5,000.
What does road rage and carjacking cover include?
In a carjacking or road rage incident, loss of or damage to your vehicle should be covered by your insurance if you've got a comprehensive policy.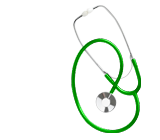 Carjacking and road rage cover is designed to pay for injuries you might sustain during the incident.
This might come in the form of a daily cash benefit for each day you're hospitalised or incapacitated. Emergency medical and dental treatment is also likely to be covered.
Some policies also include cover for damage to clothing or personal effects and even sessions of stress or trauma counselling.
What's excluded from road rage cover?
If your policy does include carjacking or road rage cover, there are some common clauses.
Most policies will say in their terms that they won't pay out if you, or anyone in your vehicle, do or say anything to trigger or aggravate the attack.
This could be interpreted quite broadly so it's a good reminder to keep your temper behind the wheel.
Likewise, many road rage policies will refuse to pay out if you're found to have assaulted the other party - even if it's in retaliation to the initial attack.
You'll also usually need to report the incident to the police promptly and to get a crime reference number.
Finally, most policies won't pay up if the assailant is known to you or to your passengers.
Avoid being a victim
Of course, prevention is always better than cure and, although road rage and carjacking incidents are thankfully fairly rare, there are a few simple, sensible measures you can take to look after yourself.
Be alert to carjacking scams - such as leaving objects in the road to make you leave your vehicle to move them - and if you suspect anything, keep moving and call the police
Lock your car doors from the inside if you feel threatened
Keep your temper - road rage situations can escalate quickly and it's just safer to be the bigger person and not retaliate
Don't leave your keys in the car or the ignition, for instance while you're de-icing it or running back to the house to fetch something
Finally, if you think you might be at risk of losing your temper behind the wheel, we'll let Evander Holyfield show why it's a bad idea…
By Derri Dunn
[SeanSocialShare]