Shop around for a new car insurance quote
From its long history to its operations all over the world, Royal & Sun Alliance is one of the most highly-rated insurance providers in the UK.
Key points
RSA is one of Britain's oldest insurance providers
Through the Motability scheme, RSA offers policies to cover disabled drivers
Customers can get third party, fire and theft, or comprehensive cover, as well as a multi-car discount
Could Royal & Sun Alliance offer the right car insurance policy for you? 
Compare RSA car insurance 
RSA is one of Britain's oldest continuously-operating insurance providers, though not the oldest (that honour belongs to Lloyd's of London). 
Founder Charles Povey created the Sun Fire Office in 1710, and from there, a lengthy history was established. Notable events along the way include becoming the UK's first carbon-neutral insurer in 2006.  
In 1996, the Sun Alliance Group merged with Royal Insurance Holdings, and became Royal & Sun Alliance Insurance Group Plc.  
In 2008, the name was changed to RSA Insurance Group. In the following year, RSA helped rebuild the Italian city of L'Aquila after its devastating earthquake. 
Did you know...?
In 1844, Charles Darwin took out a policy with the Sun Insurance Office for his residence at Down House, where he wrote On the Origin of Species
RSA now operates in 28 countries worldwide, and is the second-largest general insurer in the United Kingdom. 
Headquartered in London, it has offices in Bahrain, Oman, Saudi Arabia, United Arab Emirates, Canada and the USA.  
Its London office is located in the controversial 'walkie-talkie' building of 20 Fenchurch Street, but fortunately RSA has never been presented with any claims for melted vehicles. 
Insuring your car with RSA 
RSA has teamed up with the Motability (RSAM) scheme to offer insurance policies to drivers with disabilities and limited mobility. Among other benefits, the policy covers accidental damage, fire or theft damage, and damage to any modifications agreed to by RSAM. 
For other drivers, RSA sells its UK motor insurance policies through More Than. It offers standard third party, fire and theft cover, which covers exactly what it says on the tin: repairing any damage you cause to third parties or their vehicles, or damage caused to your vehicle by fire or theft.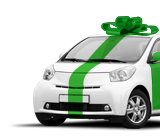 RSA/More Than also offers comprehensive cover. This includes all the benefits of third party, fire and theft, but also helps you with the costs of repairs to your vehicle if you're in an accident - regardless of fault. And - more importantly - any injury to you as the driver. 
Young drivers may benefit from the More Than Smart Wheels policy, under which a black box is fitted to analyse driving data and tailor insurance premiums to the driver. 
RSA's comprehensive cover also offers a courtesy car as standard if yours is repaired by an approved repairer. Unfortunately, this won't apply if your car is declared a write-off. 
RSA does offer multi-car insurance discounts to existing customers who add any additional cars from their household to their policy.  
You can take out breakdown cover, but this is listed as an optional extra.  
See also:
Insurance groups
New drivers car insurance
How to get the best car insurance quote for you 
RSA's car insurance products were awarded 4 stars by Defaqto in 2018. 
Defaqto is an independent financial review service, so a 4-star rating indicates that RSA offers a high-quality service. 
However, whether RSA car insurance is right for you depends on your needs. 
It's a good idea to use a price comparison service  to compare RSA's products and services to those of other insurance providers to see if it's the right provider for you. 
By Nick Dunn