Saab car insurance
Saab, the super-safe car built by Swedish aircraft engineers. They may no longer make new cars, but you'll still need to sort Saab insurance. GoCompare's guide can help you with your search.
Key points
Saab went bust in 2012
The Saab 9-3 and 9-5 were the last Saab models
If you drive a Saab 900 or 9000 you may want to look at classic car insurance
"People could never figure out how a Saab cost so much until they crashed it," according to Jeremy Clarkson. But how does that stellar safety record translate into Saab car insurance premiums? 
Get quotes for Saab insurance 
Speedy but safe. Sophisticated but leftfield. Saab's idiosyncratic cars were lauded before its demise in 2012. Indeed they even inspired 'Snaabery' among owners, next-level brand loyalty and enthusiasm. Sadly, the affection that Saab inspires in its fans couldn't save it from going bust. 
Yet not is all lost. Its last owners have rehired many Saab engineers to create NEVS (National Electric Vehicle Sweden) cars for the Chinese market. By 2020, NEVS aims to introduce its electric vehicles in Europe. And the old Saab factory in Trollhattan will make them. 
What's your Saab insurance group? 
Looking for the Saab insurance group for "the car that other cars bounced off"? Here's where you'll find some of the later Saab models: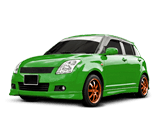 Saab 93 
Saab 9-3 insurance group (Saloon and Sportwagon): 19-41 (2002-11) 
Saab 9-3 Convertible insurance group: 25-40 (2003-11) 
Saab 9-3 X insurance groups: 28-30 (2009 - 2011) 
The Saab 9-3 was Saab's compact executive model. It replaced the iconic 900 in 1998. It was the last Saab ever made, with NEVS producing a short run in 2014. It's also the basis of NEVS EV, though it won't have a Saab badge. 
The second - and final - generation Saab 9-3 came out in 2003. In a review of second-hand 9-3 convertibles, What Car? commends its sharp steering and comfortable ride. 
The 9-3 is in the higher insurance groups due to the whacking great engines that Saab put in them. The smallest engine was a 1.8 and they went up to a 2.8 turbo. 
Use our car insurance group checking tool to find your specific model. 
Saab 9-5 
Saab 9-5 insurance groups (Sportwagon and Saloon): 24-38 (2010 - 2011) 
Saab 9-5 insurance groups (Estate and Saloon): 35-44 (2005 - 2010) 
The Saab 9-5 was its executive car model. It replaced the 9000 in 1998, and was one of only two models that Saab made towards the end of its life, alongside the 9-3.
What Car?'s review of the second-hand Saab 9-5 Estate praises its "roomy, comfortable and well built" cabin. It also says the Saab 9-5 remains "value for money". 
Should I use Saab insurance specialists? 
There's no getting away from the fact that most Saabs are in the higher insurance groups. But this doesn't mean you'll only get a quote from specialist insurance providers. Try GoCompare to see what deals are out there. 
Drive a Saab 99 Turbo, Saab 900, or Saab 9000? Then you may want to look into classic car insurance. Saab insurance specialists may come in useful here. Yet many car insurance providers now offer classic car insurance. Another option is to see if a Saab owners' club offer specialist car insurance to members. 
Top tips for cheaper Saab insurance 
Here's a smattering of tips on how to find cheaper car insurance for your Saab:  
A smaller engine size usually means cheaper insurance prices  

Paying annually rather than monthly may work out cheaper overall 
Consider every type of insurance, including telematics 
Take care with add-ons - just pay for what you need   
Letting your policy auto-renew is best avoided
Modifications may well push up premiums  
Shop around to compare prices  
You should be able to find cheaper Saab car insurance if you research providers. And always compare policies and prices.  
By Sam Easterbrook