Saga car insurance
Over 50 and thinking about Saga car insurance? Before you commit, have a read of our guide including what extras you could get and what reviews are out there. 
Key points
Saga car insurance is only for drivers over 50
You can add Saga car insurance breakdown cover to policies
European cover, with no time restrictions, is standard on all policies
Life begins at forty. You get free NHS prescriptions anywhere in the UK at sixty. What happens at fifty? You can get Saga car insurance, that's what. 
Meet Saga 
The saga of Saga began in 1959 with Sidney De Haan and his hotel in Folkestone. He noticed the large number of retirees that visited off-peak. So he started tailoring holidays for older people. De Haan spotted he was onto something and thus Saga was born. 
Nowadays, it offers a wide range of services to people over 50. This includes Saga car insurance. 
What's included in your Saga car insurance quote?  
Saga provides all three types of traditional car insurance: 
Third party only (TPO) 
TPO is the most basic level of cover. It's also the level the law requires. In essence it covers you for the damage you do to other people and property. Harm to you or damage to your own car isn't, and repairs will have to come out of your own pocket. 
Despite being the least amount of cover, it's not always the cheapest car insurance. Always shop around and compare. 
Third party, fire and theft (TPFT)  
TPFT is the same as above but with a few extras. It also covers you in case someone steals your car or it's damaged by fire. 
Comprehensive car insurance 
Comprehensive is usually the highest level of cover you can get. It offers all the features above, but crucially it also covers damage to your own car, or any injuries you sustain. 
Insurance providers try to stand out from the crowd with perks to their comprehensive policies. What does Saga comprehensive car insurance offer? It may include: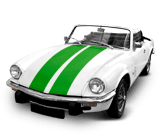 Emergency accommodation and get you home cover 
Windscreen, window and sunroof glass repairs 
Cover for personal belongings stolen from car 
Unlimited audio / visual equipment cover 
Accidental damage to your car 
Personal accident benefits 
Uninsured driver cover 
Medical expenses 
Vandalism cover 
At the time of writing (February 2018), all three policies may also include: 
Temporary car insurance to get your car home after a medical emergency 
Same level of cover in the EU with no time limit 
Protected no claims discount 
Getting breakdown cover with Saga  
Looking to add roadside recovery and breakdown cover to your Saga car insurance? You can add Saga breakdown assistance as an optional extra. It can come in five different flavours, from Essential up to Premier. 
You can sometimes get Saga car insurance breakdown cover at a discounted rate with your policy. Yet that doesn't necessarily mean it's the cheapest or most ideal for your needs. Shop around and compare before buying. 
Saga's multi-car cover  
Got more than one car in your household? Bundling together car insurance policies may work out cheaper than getting separate ones. Certain car insurance providers will offer a discount for multi-car insurance.   
Did you know...?
Saga Magazine is the UK's biggest-selling monthly subscription title
It appears that while Saga did offer multi-car insurance, it may no longer be available. Double-check to be sure. And fear not - there are plenty of companies that can offer a multi-car discount. Have a look at our guide for the best place to start. 
How to cancel a Saga policy  
In most cases, Saga will charge fees if you cancel. 
Checking in February 2018, you'll get a full refund if you cancel before your policy starts. 
Otherwise you'll pay an administration fee and won't get the arrangement fee back. 
This irrespective of whether you cancel in the cooling-off period (the first 14 days) or after. 
Making some changes to your policy can also result in an administration fee.  
Before you take out car insurance, always check the policy documents for details on fees.  
Saga car insurance reviews 
After some Saga car insurance reviews? Here's what the experts say: 
5 stars from Defaqto  
5 stars from Fairer Finance and ranked 8th of 51 providers (in autumn 2017) 
Came 10th in Auto Express' Driver Power car insurance survey 2017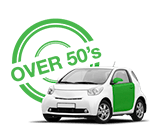 It also mopped up at the Consumer Intelligence Awards 2017, winning a... 
Consumer Intelligence Award for Trust   
Consumer Intelligence Award for Claims 
Consumer Intelligence Award for Service 
Consumer Intelligence Award for Customer Satisfaction  
Consumer Intelligence Award for Customer Recommendation  
Saga doesn't feature any review sites on its website. But Saga seems to verify and respond to reviews on TrustPilot, where it scored 8.5 out of 10 in February 2018. This is based on all its products and services, not just car insurance. 
Compare car insurance quotes  
Saga designs its products and services for the over 50s market. Yet it's not necessarily the cheapest or finest car insurance for over 50s. 
We'd always recommend shopping around and comparing prices and policies before buying. 
By Sam Easterbrook