A guide to SEAT car insurance
Spanish manufacturer SEAT has only existed since 1950, making it one of the younger car makers in Europe. It also has its own car insurance for SEAT drivers.
Key points
SEAT helped motorise Spain in the late 1950s
Most models are relatively cheap to insure
SEAT's own policy is comprehensive, with several good benefits for customers
Despite not being available through GoCompare, SEAT offers its own brand of car insurance policy. Could it be the right insurance provider for you? 
SEAT car insurance 
SEAT's origins lie in post-civil-war Spain. In 1940, a group of industrial companies and the Banco Urquijo came together to found the Sociedad Iberica de Automoviles de Turismo (S.I.A.T.), aimed at forming a uniquely Spanish mass-production car maker. 
In 1950, this group founded the Sociedad Espanola de Automoviles de Turismo, S.A. (S.E.A.T.), and the first car was produced three years later. 
Seven years later, at the start of an economic boom known as the Spanish Miracle, the SEAT 600 was launched. It became the first car many families in Spain had ever owned, and it quite literally motorised Spain. 
Since then, SEAT has become a subsidiary of the Volkswagen Group. And in 2018, the SEAT Ibiza was awarded Best Small Car in the What Car? Car of the Year Awards.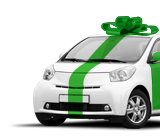 SEAT has also created its own car insurance policy. It isn't quite like those offered by normal car insurance providers, but its closest relative is a fully comprehensive policy. It isn't available through GoCompare, but it's always smart to compare before you commit to buy, to make sure you're getting the right cover for you. 
Its benefits include accidental damage cover, child seat cover, windscreen cover, personal belongings cover, and 90 days of European cover.  
SEAT doesn't offer a multi-car discount, but it does run an Ensurance policy. This is free to customers for three years, and works alongside whatever policy you currently have. It offers guaranteed use of a SEAT-approved repairer with genuine SEAT parts, legal expenses cover, and cover for fault and non-fault claims. 
Both the Ensurance cover and the standard motor insurance policy are available directly from SEAT. 
Comparing insurance for your SEAT 
All manufactured cars are given a number between 1 and 50, which denotes the insurance group they fall into. The higher the number, the more expensive they are to insure. 
Most SEAT models fall into the lower-numbered groups, making them relatively cheap to insure. 
See also:
Telematics car insurance
New drivers car insurance
Learner driver car insurance
Young drivers car insurance
SEAT Ibiza 
The best-selling car in the SEAT range, the Ibiza is a supermini, which is larger than a city car but not as big as a family car. 
The insurance groups for the SEAT Ibiza ranged from between 2 and 30 depending on the model and trim, according to the figures reported in February 2018. This would make some models very cheap to insure, while others are more expensive. 
SEAT Leon 
Being a family car, the SEAT Leon is reasonably sizeable, and the insurance groups reflect this ranging between 8 and 35. The bigger cars are mostly found in the higher groups. 
SEAT Alhambra 
A large, multi-purpose vehicle (MPV), the SEAT Alhambra has been produced since June 1996. Named for the Alhambra monument in Granada, it's a very well-reviewed car. 
In February 2018, its insurance groups ranged between 13 and 34, making it a relatively cheap car to insure, if not the cheapest. 
SEAT Toledo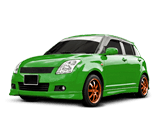 A generally reliable family car, the Toledo falls into insurance groups between 8 and 28, and so is among the cheaper SEAT models for insurance purposes.  
Top tips for cheaper SEAT insurance 
It may be that SEAT's own brand of car insurance is the right policy for you, along with the Ensurance cover. 
However, if you think you may be able to find a better bargain elsewhere, we can help you compare policies. 
By Nick Dunn