Looking for car insurance for your Skoda?
Skoda makes a reliable car. But does that mean cheap Skoda car insurance? Let us be your guide to insurance groups and what to look out for...
Key points
Skoda wins loads of awards for its cars
It's part of the Volkswagen group
Skoda is from the Czech Republic
Skoda drivers are some of the most satisfied people on earth. Whenever there's a satisfaction survey you can guarantee Skoda will be near the top. 
Got one? Thinking about one? Let's have a look at one of the big expenses of owning a Skoda - car insurance. 
Skoda car insurance   
Back in the 1980s, Skoda was seen as a bit of a laughing stock. Yet since a takeover by Volkswagen, Skoda has slowly and steadily made it to the top of numerous polls and surveys. 
In 2018 alone it won: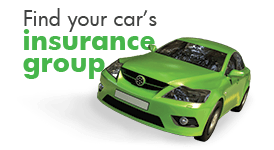 What Car? Best Family Car - Octavia 1.5 TSI 150 SE L 
What Car? Best Estate Car - Superb Estate 2.0 TDI 150 SE Technology 
Skoda was also second in the Auto Expresses Driver Power survey 2017 for best car manufacturer.  
Elsewhere in that survey it got the top two spots in the top 10 best cars to own:  
Skoda Superb - 94.32% 
Skoda Yeti - 93.33% 
And it isn't just new cars. What was the most reliable used small car according to Auto Express in 2017? The Skoda Citigo. 
So Skoda makes solid, practical and award-winning cars. City cars, SUVs, family cars - Skoda makes them all. They're just not very sexy cars. Unless you find cars made out of cake sexy?†
Skoda car insurance from Skoda
Skoda offers its own in-house car insurance. The big selling factor with such a policy is guaranteed Skoda parts, which means your warranty should be watertight. Downsides might be Skoda car insurance could be more expensive, or not offer the level of cover you want.
Its bespoke insurance won't appear in GoCompare searches, and you'll need to contact Skoda directly if you want a quote. We'd recommend shopping around and comparing a few quotes before deciding. Skoda insurance is underwritten by Ageas.
Skoda complimentary five-day insurance
The brand offers a free five-day car insurance policy, so you can drive your Skoda straight from the dealership before settling for something a little longer term. Speak to your dealer if you're keen on taking up this offer.
Skoda Ensurance
No, not a typo - Skoda Ensurance is Skoda's free accident and repair cover. It can work alongside your existing comprehensive car insurance, regardless of who your insurance provider is. It's free for the first three years, but there are restrictions. Also note that some insurance providers will charge you if you don't use one of their approved repairers, and you may not be able to get a courtesy car. Always check your policy to be sure.
Insuring your Skoda model  
Are you a proud Skoda owner, or do you intend to be? Well you're going to need car insurance. Here's our round up of some of their most popular models:  
Fabia  
I was dreamin' when I wrote this, so sue me if I go too fast, the Skoda Fabia has been around since 1999. And while Prince was a sexy little fella, often found in purple, the Fabia is quite the opposite.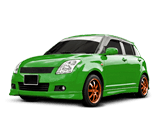 It's a big car for the supermini category 
The Skoda Fabia is practical, sensible, not very sexy  
And you can't get a new one in purple 
So if there's one thing you take from this guide, it's that the Skoda Fabia is the polar opposite of Prince. 
You can get a Fabia in a few models: 
Skoda Fabia Hatchback - Best Small Car 2017 in Auto Express' Driver Power survey  
Skoda Fabia Estate - The What Car? Best Estate Car Under £20,000 in 2018 
Skoda Fabia Monte Carlo - ooooh! 
The Skoda Fabia's car insurance group goes from 2 to 14. It all depends on your spec and model. Want to find exactly which group your car is in? Our insurance group checker is what you need. 
Yet as the groups go all the way to the super-risky 50, you can see that Skoda Fabia models are at the cheaper end for insurance premiums. 
Citigo  
Ok, we're going to let you in on a little secret. The Skoda Citigo is basically a rebadged Volkswagen up! So if you're after a cut-price VW then you might want to go for the Citigo.  
Want some more good reasons?  
Most reliable used small car - Auto Express' Driver Power survey 2017 
Best city car £9,500-£11,000 - What Car? Car of the Year awards 2018 
Did you know...?
Skoda holds a world speed record: the fastest 2.0-litre supercharged production car in the world (227.1mph)
"Willing, nimble and agile, the Citigo is everything you'd want from a city car..." so says Top Gear. Auto Express chips in with "Low running costs and ease of driving also make the nippy Citigo a great option when looking for a used car." 
A big part of that will be the low insurance. All Skoda Citigo models are in insurance groups 1 to 4. Want to find exactly which group your car is in? Have a bash on our insurance group checker. 
Octavia  
The Octavia is Skoda's top-selling model. They're everywhere and in many forms. 
Since the Octavia launched in 1996, it's moved about on price point and model. Its most recent incarnation, the Mk3, is bigger and has moved upmarket since the introduction of the Rapid. Yet its cousins remain the Seat Leon, the Audi A3 and the Volkswagen Golf. 
Indeed "the Octavia is essentially the smart way to buy a Golf", according to the Guardian. 
What you're getting with a Skoda Octavia is a gimmick-free and solid motor. And if you go for the 1.5 TSI 150 SE L, you'll be getting the best family car in 2018 according to the What Car? Awards. 
The Skoda Octavia is available as: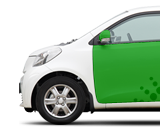 Petrol or diesel 
1.0 litre to 2.0 litre 
5, 6 or 7 gear 
Manual or automatic 
Two-wheel or all-wheel drive 
Options - it has them. And it means that the Skoda Octavia falls into many different insurance groups. If you've got a model made since 2013 then it'll fall into: 
Skoda Octavia Estate: 12 - 29 
Skoda Octavia Hatchback: 13 - 29 
Skoda Octavia vRS: 26 - 30 
Skoda Octavia Scout 19 - 25 
To find out your Skoda car insurance group, again, you can check out our insurance group tool. 
Rapid and Rapid Spaceback 
Introduced in 2012, the Skoda Rapid is the lowest-selling Skoda in the UK. It could be to do with the name. It ain't rapid. But, according to the Guardian, it is "an adequate, honest, sensible, no-nonsense, good-value family motor… with a very large boot for its size." 
It also comes in a Rapid Spaceback flavour. The Spaceback literally has more space in the back. Legroom is improved for backseat passengers at the expense of boot space. It's also much more popular with UK buyers. 
Both models compete with the Ford Focus and Vauxhall Astra in the kind-of-saloon-but-really-a-hatchback market. They sit between the Fabia and the Octavia in Skoda's fleet. Engine size ranges from 1.2 to 1.6 litre.
Insurance groups? 
The Skoda Rapid: 7 - 19 
The Skoda Rapid Spaceback: 11 - 18 
Our insurance group checker can help you find exactly which insurance group your car is in.  
Superb 
If you're gonna call your car Superb, you'd better have something to back it up with. Well it's a good job that the Superb is so highly regarded then: 
Car of the Year - Auto Express' Driver Power survey 2017 
Best Estate Car - What Car? Awards 2018 
Best Executive Car for less than £30,000 - What Car? Awards 2018 
Now you can't really argue with that. Experts and customers love its spaciousness, comfortableness and value. This large family car comes in many different specs. As such, it's in quite a few insurance groups: 
Skoda Superb Estate: 7-19 
Skoda Superb Hatch: 12-29 
Want to find exactly which group your spec is in? Have a peep at our insurance group checker. 
Other models you might come across include the Skoda Yeti, and its successor the Skoda Karoq. The Skoda Kodiaq is also available new. Models that are no longer made by Skoda include the Felicia (1994-2001) and Roomster (2006-15).  
Compare and find cheaper quotes for your Skoda  
Looking for cheap Skoda car insurance? Here's a few tips: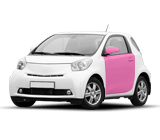 It's smart to shop round rather than auto-renew
Look at every type of insurance, including telematics 
Consider paying annually rather than monthly 
A smaller engine size usually means a smaller premium 
Modifications tend to bump up the price 
Take care with add-ons, only pay for what you need 
Always shop around and compare prices   
Skoda has a reputation for producing safe and reliable cars. As such most of Skoda cars are in the lower insurance groups. So cheap Skoda car insurance should be available to most drivers. 
By Sam Easterbrook