A guide to car insurance for your Smart car
Love them or hate them, Smart cars are here to stay. If you're a proud owner of a polarising microcar, Smart car insurance could be a wise choice.
Key points
Smart insurance has a 5-star Defaqto rating
The ForTwo and ForFour are usually very economical to insure
Smart Roadsters are no longer in production, so it's likely any model you have will be old or second-hand
While Smart cars have seen a rise in popularity in the 21st century, the Smart car concept was born way back in the 1980s. 
A joint venture between Swiss watchmakers Swatch and German auto giants Mercedes, Smart cars finally made their showroom debut in 1998. 
Are you in the market for car insurance for a Smart car? Then you're in the right place. 
About Smart cars 
The Smart name itself derives from the initials of Swatch and Mercedes followed by the word 'art'. It's undoubtedly an improvement from the original working title of 'The Swatchmobile'. 
However, Swatch has since severed its ties with Smart cars, and the company's now wholly under the Mercedes Car Group banner. Which makes it all the more fortunate that the Swatchmobile name was forever banished to the Swatchcave. Holy close-calls, Swatchman!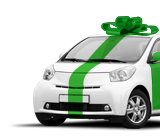 Compare Smart car insurance 
Available in three or five-door format, Smart cars are characteristically small in size, designed primarily for urban transport and city living.
With a modest catalogue of quirky designs, the three most popular models are typically the original Fortwo, the subsequent Forfour, and the short-lived sporty alternative - the Roadster. 
Smart Fortwo 
The centrepiece of the Smart collection, the Fortwo is the original Smart car, first introduced in 1998. As the name suggests, the two-seater was designed with two in mind, making this diminutive compact a fun city car for any dynamic duo. 
With  top speed of less than 100 mph, the Smart Fortwo is usually fairly cheap to insure, with most models falling into insurance category 3 or less. Turbo editions and electric versions are placed in slightly higher categories – often between 8 and 13. 
Older versions will naturally be more expensive than newer versions. Meanwhile, Sport and Brabus models will be slightly higher still, creeping into category 14 territory and beyond. 
Smart Forfour 
Much like its two-seat sibling, the Forfour nametag is as apt as it is logical. The five-door hatchback is essentially a larger version of the Fortwo that caters for four. Nuff said. 
Smart car insurance rates are fairly straightforward too, with most Fortwo models ranging between 7 and 16, getting more expensive the bigger the engine size (1.0 to 1.5 litre). Newer models are also considerably lower on the scale, with non-turbo/Sport editions usually sitting between 1 and 3.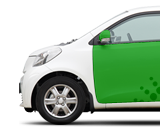 The only real anomalies are the 1.5 litre Brabus five-door (2002 – 2006 models), which fall into insurance category 32 due to the larger engine and optimised customisation. 
Smart Roadster 
The Roadster is Smart's contribution to the sports car market in 2003. The distinct appearance was said to be inspired by the British roadster cars of yesteryear, such as the Triumph Spitfire. Fittingly, the Smart Roadster went the way of the Spitfire - out in a blaze of glory - in 2006. 
Less than 50,000 Roadsters were made during its lifespan, so if you happen to own one – congratulations! However, due to the age and sporty nature of the Smart Roadster, insurance group pricing tends to be more expensive than the Fortwo and Forfour. 
You'll find them in insurance category of around 22 (23 for left-hand drive), while the Brabus version is higher again at 28. The Roadster Coupe follows the same trend, however - insurance is generally two categories lower than its standard counterpart. 
Top tips for cheap Smart car insurance  
If you're looking to get insurance on a Smart car, the Smart brand itself is a good option to consider. 
In February 2018, Smart has a 5-star Defaqto rating. 
Better still, if you're lucky enough to own the Fortwo or Forfour, insurance for Smart cars can be fairly cheap across the board in comparison with most cars under the Mercedes banner. 
However, there are ways to save even more on Smart insurance by being... well, smart! Smart offers breakdown cover as an optional extra. 
Don't forget before you sign up - many banks and credit cards offer breakdown cover within their various packages. There's no need to pay twice if you're already covered. 
And make sure you're getting the right deal by comparing Smart insurance with the competition. GoCompare can do this for you at the tap of a button! 
By Martyn Grant