Want to insure your BMW, Jaguar, or Toyota sports car? You can compare sports car policies and insurers with GoCompare car insurance.
Key points
Sports cars are usually classed as high risk vehicles for insurers, thanks to their speed, appeal to thieves, and value
Insuring young drivers is likely to be very expensive due to the risky characteristics of the car combined with less no claims discount (NCD)
You can use GoCompare to find sports car insurance, or go through a specialist insurer or club
Ah the much-revered sports car.
A purchase made purely for pleasure, with not a thought of practicalities and often only a nod towards comfort.
It's all about the thrill of the drive, which usually comes with a hefty price tag.
After splashing out on the car of your dreams, it's time to get back to the drudge of reality and get yourself some car insurance.
Find cheaper sports car insurance
Insurance premiums for sports cars can be on the high side.

Your sports car is a thing of beauty and you probably love it more than your wife/husband/partner/children... but so will thieves and vagabonds.
It probably cost you the GDP of a Caribbean island to buy outright, meaning any repairs and replacement parts will also be expensive.
And if it's faster than a speeding bullet, unfortunately statistics show that high performance cars get into more accidents.
According to ROSPA in 2017, "6% of all injury collisions reported to the police" were chalked up to inappropriate speed, including excessive speed.†
Of those incidents, 15% resulted in a serious injury, and 26% caused a death, so you can understand why an insurer may be cautious about insuring a vehicle that's capable of travelling at excessive speeds.
That being said, if you've passed your test, and proved that you're a responsible driver with no claims or convictions to speak off, there's no reason for your car insurance to be unreasonably priced.
Should I use a specialist insurer?
Gone are the days were all sports cars were all consigned to the specialist insurance category.
If your car is built to a standard specification, many insurers will cover it for a competitive price.
It's worth using a specialist insurer in some circumstances though, as Eddie Shaw, managing director of Go Green Leasing, a vehicle leasing website dedicated to minimising its carbon footprint, explains.†
"Most major insurers will now cover sports cars as part of their regular cover; however there are still specialists who would offer better options for classic sports cars or limited-run special edition cars.
Likewise, a specialist may be a better option if the car is modified from the manufacturer's standard spec as this can have a big effect on insurance costs."
My sports car has some modifications
Make sure you tell your insurance company about any modifications.
Changed the wheels to alloys? That's a modification, as is lowering it, or putting on a body kit.
Not all insurers will cover them, so check with them before taking out a policy.
If you have an accident and haven't disclosed your mods, your insurance company may not pay out the full value of your car, or the policy may be declared invalid.
Sports car insurance for young drivers
Most major insurers will now cover sports cars as part of their regular cover; however there are still specialists who would offer better options for classic sports cars or limited run special edition cars
I'm young, free and want a sports car.
If you've got the funding, feel free to get yourself behind the wheel of a Porsche 718 Cayman coupe, but as statistically, younger drivers are more likely to have accidents, insurers may put a hefty price tag on your car insurance policy.
If you're under 25, it may be worth biding your time in a low insurance group car, and building up a few years' no claims bonus - it can save you a whole heap of cash on your car insurance.
You could also take an advanced driving course, which will gain you a bit of kudos from the insurer too.
If you throw a high-performance vehicle into the mix before you're 25, insurers may see you as an inexperienced driver at the wheel of a powerful vehicle - you're a risky prospect and as such, your premium may be more expensive.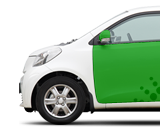 What sports car cover should I get?
A fully comprehensive policy is a must for a sporty model.
You've invested a lot in your magnificent machine, so don't skimp on protecting it from damage or destruction.
Malicious damage or vandalism
Sports vehicles are coveted items and unscrupulous hooligans might think it funny to run a key down its side after a night out.
Soft roof damage
If you've got a soft top convertible, make sure damage to the roof is covered.
It's an easy target for vandals.
Modifications
If your car is modified, tell your insurer and check they will cover the cost of the mods in the event of an accident or other damage to your car.
Additional personal accident cover
As you're statistically more likely to end up in an accident, topping up your personal accident cover means if something happens, you're covered financially for the time it takes you to recover.
Overseas travel
If you're a fan of opening your baby up along the Autobahn, or cruising along the French Riviera, then double check you've got cover for travelling in foreign climes.
Track days
If you spend your days off racing around a track, you'll need specialist cover. Some insurers will automatically include it in a sports car policy.
Check with them before signing up, if it's not included they may add it for an additional charge.
Top tips for keeping sports car insurance costs down
There are ways and means of lowering the cost of your insurance. Here are a few tips that may help you save a bit of coinage.
Compare policies
Whether you've got a standard model you can run through a comparison site, or a heavily modified specialist vehicle, stick to the three quotes or more rule and you won't go far wrong
Step up the security
An insurer will always look favourably on an alarm and immobiliser. They'll get positively excited by a monitored tracker, and absolutely insistent on a locked garage for overnight storage.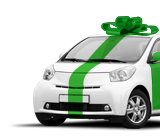 To take advantage of higher discounts, install a security device approved by your insurer.
Choose a higher excess
An excess is the amount you pay towards the cost of a claim. If you're prepared to increase your excess, your premium may come down.
Lower your mileage
If you only take your most precious possession out during summer, or at the weekends, then make sure you choose an accurate mileage figure when you fill in your quote.
If you're not out and about on the roads as much, there's less chance of you getting into a fender-bender.
Add a driver
Putting a more experienced, additional driver onto your policy may lead to a reduction in your premium, especially if you're under 25.
Never ever, ever put them as the main driver.
It's called fronting and there are serious consequences if you get found out. Claims will be rejected, and your policy cancelled. If that wasn't bad enough, you could end up being charged with fraud, so don't do it.
Join a club
You may benefit from reduced insurance costs if you're a member of a car club. They usually negotiate discounts with insurers for their members.
Take an advanced driving course
It's worth investing a couple of hundred pounds in a Pass Plus course, run by the Driving Standard Agency.
Insurers often offer discounts for an advanced driving qualification, especially for younger drivers.
Ready to get on the road? Compare policies using GoCompare's fast and simple service.
By Kath Denton