Guide to student car insurance
Key points
Premiums for students can be high because the drivers tend to be young and the areas they live in high risk
Comparing multiple quotes can help keep prices down. It's worth considering telematics and our other money-saving tips
Make sure you're clear on the address the vehicle's kept at most of the time - if you put your home address and it's kept at university you risk invalidating cover
Also ensure you accurately declare who the main driver of a vehicle is to avoid the offence known as fronting
Cheap car insurance for students is at the top of the wish list of many people heading off to university.
Yet premiums can be high for people in higher education, partly because many are under 25 and car insurance can be expensive for young drivers.
Also, many universities are in the UK's larger towns and cities which tend to have higher crime rates, and this can increase the risk of a claim.
But there are car insurance deals on the market which won't break your budget.
Save money on student car insurance
Do your research on the different levels of cover available, such as third party only (TPO), third party, fire and theft and fully comprehensive car insurance.
In some circumstances third party insurance policies can be cheaper than fully comprehensive and can have a lower excess, which is the amount you have to pay up front if you're involved in an accident.
But be careful. You might be surprised to find that third party options don't always offer the cheapest car insurance for students, and that comprehensive insurance can cost less and offer more benefits.
When you use Gocompare.com's quotes service, you can get quotes for each type of cover by clicking on comprehensive, TPO and third party, fire and theft in turn. You should then weigh up the benefits of each type of policy as well as considering the price.
Using mum and dad's car insurance
If you just intend to use the family car now and again when you're home from university during the holidays, you'll be able to stay as a named driver on your parents' insurance.
However, if you're taking the car to university and will be the person who uses it the most, you'll need to have your own insurance. Don't be tempted to lie and claim a parent or another relative is the main driver if they're not, as this is illegal and you'll be committing an offence known as fronting.
Should I use my home or uni address for my car insurance?
Students are often on a budget and therefore want to save as much money as possible.
Many students find that they get a cheaper quote based on their home address - but solely putting this could cost you a lot more in the long run.
This is because insurers will base your premium on the address your car is kept at most of the time and, as you might be in university for seven months of the year or more, your claim could become invalid if you fail to disclose this information.
Also some insurers, when presented with two addresses, will base quotes on the higher-risk address. This is likely to be a highly populated student area and, again, you could risk making your insurance invalid if you lie about your residence.
Always be honest with insurers up front and explain you have a university and a home address. It's a good idea to get in writing from them that they're aware of this, in case there's a future dispute.
Even if they base your premium on your uni residence, you can request that they send mail to your home address.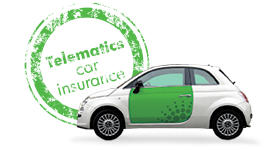 Telematics insurance for students
Telematics or black box insurance could be a good solution for students - it's generally thought to be a very viable option for young drivers, although anyone can potentially benefit, and such a policy may bring down the price of your premium.
Telematics measures the way you drive and adjusts your insurance premium accordingly, which means the price could come down if you drive carefully and do things such as keep within speed limits, give yourself plenty of time to brake and avoid driving at night.
Your vehicle will either be fitted with a black box - which is about the same size as a smartphone and fits under your dashboard or the bonnet - or the data may be collected using a mobile phone app.
Each telematics product works slightly differently. For example, some insurers will cover a specified number of miles then reward careful drivers with bonus miles, whilst others will deduct miles for things such as speeding.
If you search for car insurance through Gocompare.com, on the results page you'll see telematics deals labelled and listed alongside more traditional policies, giving you the opportunity to compare and contrast options.
Temporary car insurance for students
You might want to consider getting temporary car insurance for students if, for example, you're borrowing somebody else's car for a weekend to take your belongings to halls at the start of a new term.
This could be a good option if you're in your 20s, as drivers can usually get temporary cover when they're over 25, or sometimes when they're over 21. It's very difficult, however, for 18-year-olds to buy short-term car insurance. Read our guide to taking out cover to drive other cars to find out more.
Car insurance categories
Remember that car insurance premiums depend on the type of car you drive. Factors including the age, make and model of your car can make a difference to your quote, as well as things such as the type of fuel it requires.
You can read more about car insurance groups here, and use our simple tool to find which category your vehicle falls into.
Alternatives to student car insurance
Before you pack your bags ready for the new term, think carefully about whether you even need a car at university.
With high demand for car parking spaces on campus and steep fuel prices, walking, cycling or taking the bus can suddenly seem very attractive. Check out the alternatives to owning a car for further inspiration and remember that car hire may be another option if you only need a vehicle on rare occasions.
By Rebecca Lees
[SeanSocialShare]