Comparing car insurance for your Suzuki
As well as world-beating motorcycles, Suzuki make tidy city cars and impressive SUVs. But are they cheap to insure? Let GoCompare be your guide to Suzuki insurance.
Key points
The Celerio, Ignis, Swift and Baleno make up Suzuki's small car range
Suzuki has a strong reputation for making reliable, low-cost cars
Suzuki offers its own in-house car insurance
For over 100 years, Suzuki has been making motors of all kinds. Suzuki started as a family business in 1909 making looms. It's since expanded into motorcycles, outboard motors, ATVs (quad bikes) and cars. 
It's still a family business and its reputation for quality, low-cost cars continues to grow. But does that low-cost extend to Suzuki car insurance? 
Suzuki car insurance 
You can compare multiple insurance policies for your Suzuki with GoCompare. 
Suzuki does offer its own branded car insurance via Original Motor Insurance. It's underwritten by Allianz and is only available over the phone. 
Naturally, this means you can't buy it through GoCompare. But it's well worth comparing policies with us to see if you can find the right level of Suzuki cover for your needs, and that falls into your price range.
Suzuki Insurance Annual Cover 
In February, 2018, Suzuki Insurance Annual Cover was only available as a comprehensive policy. Here's what you could find as part of the package: 
Medical cover 
UK call centre 
90 days' EU cover 
Windscreen cover 
Genuine Suzuki parts 

Replacement lock cover 
Personal accident cover 
Uninsured driver promise 
24-hour accident recovery 
Personal possessions cover 
Courtesy car including cover 
Five-year Suzuki repair promise 
Theft and accidental damage cover 
Suzuki-approved repairers and technicians 
Cover to drive other cars (third party only) 
Factory-fitted sat-nav, stereo and fixed car-phone cover 
A new Suzuki if it's written-off or stolen within the first year 
Optional extras that may be offered include: 
Lost or stolen key cover up to £1,000 
No-claim discount protection 
Upgrade your courtesy car 
£100,000 legal expenses 

Did you know...?

After over 100 years, Suzuki is still a family busines

Breakdown cover 
Is Suzuki Insurance any good? 
In February, 2018, Suzuki insurance had:
5 stars from Defaqto 
4 stars from Fairer Finance 
Suzuki may offer to pay your cancellation fee to change to them. Yet there are some restrictions as to how much it'll pay. Suzuki also charges cancellation and administration fees. 
It may sound like getting insurance via your car's maker is the ideal option. However, as it only offers one level of cover, it may not suit your needs. We'd suggest shopping around and comparing quotes to find the right car insurance for you and your Suzuki. 
Suzuki Excess Return 
Suzuki will pay £250 of your excess if you have an accident in your new car. The scheme is called Excess Return and will pay out no matter which car insurance provider you're with. 
Yet there are a few caveats. Also getting repairs at a Suzuki garage rather than one suggested by your insurance provider could leave you out of pocket. But if you're interested in this, speak with your Suzuki dealer. 
Suzuki car insurance groups 
Your age, job, and address are some of the factors in deciding your insurance premium. 
One of the other big ones is car insurance groups. The lower the group, in general, the lower the premium. The insurance group your car falls into will change fairly frequently, but in February, 2018, this is how your Suzuki could be categorised: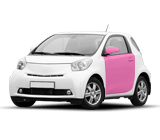 Suzuki Swift 
Suzuki Swift insurance group: 22-27 (2017-18) 
Suzuki Swift insurance Group: 9-11 (2010-17) 
Suzuki Swift Sport insurance group: 19 (2012-16) 
Suzuki Swift Sport insurance group: 23 (2006-11) 
The Swift is Suzuki's supermini model in the UK. The first Swift rolled off the production line way back in 1983. From 2017, the Suzuki Swift is available with a 1.0 and 1.2-litre engine. The SZ5 model is available as a hybrid.   
The hot hatch Swift Sport "is the sort of car that can make even the most mundane drive feel fun" according to What Car? Top Gear chips in with "it has all the ingredients of a genuine cracker." Maybe that's down to the 1.6-litre petrol engine and the slimmed down chassis? 
Anyway, if you want to find out which group your Suzuki Swift is in, have a go on our insurance group checker. 
Suzuki Alto 
Suzuki Alto insurance group: 4 (2009-14) 
The Suzuki Alto is "a practical small car offering low running costs and great reliability." Its 1.0-litre petrol engine means it's in one of the lowest insurance groups. Suzuki continues to make the Alto in Japan, but in the UK this city-car line ended in 2014. The Suzuki Celerio replaced it in the line-up.    
Suzuki Celerio 
Suzuki Celerio insurance group: 7 (2015-18) 
Despite an initial brake issue, this city car has gone on to garner plaudits and awards.† Indeed, the Suzuki Celerio 1.0 SZ2 won Best City Car under £9,500 at the What Car? Awards 2018.  
And Autocar says it's "practical, cheap to buy, inexpensive to run and fun, the Celerio is our kind of city car." 
The Celerio undercuts most other city cars on price and its 1.0-litre petrol engine means it's cheap to insure too.  
Suzuki Jimny 
Suzuki Jimny insurance group: 13-15 (1998-2018)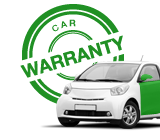 The tiny SUV that could, the Suzuki Jimny has been running up hills and through fords for absolutely ages. A four-seater in name - it's really a two-seater - this no-nonsense 4x4 comes to life when off-road. While the motor magazines feel it's a little old-fashioned and uncomfortable to ride, the Suzuki Jimny is a bit of a cult classic. A 1.3-litre petrol engine is the only type available. 
Suzuki Vitara 
Suzuki Vitara insurance group: 11-21 (2015-18) 
The Vitara is Suzuki's entry in the compact SUV crossover market. Its been around since 1988 and its fourth generation came out in 2015. "This practical SUV offers a spacious cabin with ample luggage capacity, while the stylish exterior makes a bold statement," according to Suzuki. You can opt for a 1.4 Boosterjet or 1.6-litre petrol engine in a Suzuki Vitara. 
In 2018, the Suzuki Vitara 1.6 SZ4 won Best Small SUV less than £16,000 at the What Car? Awards.  
Suzuki Ignis 
Suzuki Ignis insurance group: 15-17 (2017-18) 
Straddling the fine line between supermini and small SUV, the punchy Ignis has a lot of fans in the media. Martin Love in The Guardian says "pound for pound, you'll find the Ignis very hard to beat." 
"With low running costs, charm and a fun factor, it's a winner," according to AutoExpress, which gives it 4.5 stars. 
And What Car? calls it "well priced and neatly packaged", and rates it four stars. It also gave the Suzuki Ignis 1.2 SHVS 2WD SZ5 a True MPG Award in 2018. 
All this praise is for the Suzuki Ignis reintroduced in 2017. It shares merely the name with Suzuki Ignis of the early 2000s. That was "a rattly biscuit box on wheels". The new Ignis is a completely different beast. 
In February 2018, the Suzuki Ignis comes with an economical 1.2-litre Dualjet petrol engine. 
How to find cheap car insurance for my Suzuki 
Here's how you can to lower your Suzuki insurance premiums, but bear in mind your premium is also weighted based on your driving history and a number of other factors: 
A more modest engine size usually means a more modest premium 

Paying annually rather than monthly could save you additional costs, such as interest 
Look at every type of insurance, including black box policies 
Weigh up any add-ons - only pay for what you need   
If possible, avoid letting your policy auto-renew
Modifications are likely to push up premiums  
Be sure to shop around and compare prices  
Suzuki makes small, reliable, efficient cars. So you should be able to easily find affordable insurance, as long as you compare policies and prices. 
By Sam Easterbrook