Swinton car insurance
Compare Swinton car insurance quotes and see if you could find the right policy for you
Swinton is one of the largest high-street insurers in Britain
It offers three levels of car insurance cover: Essentials, Classic and Premier
Get cover for a range of different drivers, from imported vehicles to people with convictions
Looking for car insurance quotes from Swinton?
Founded in the front room of a house in Salford, Swinton is named after the town in which it started. Now with over two hundred branches across the nation, it's one of the biggest high-street insurance retailers in the UK.
Key points
Swinton was founded in 1957, selling its first policies in the front room of Ken Scowcroft's home
There are three tiers of cover on offer: Essentials, Classic and Premier
Swinton is happy to insure convicted drivers, which not many insurers do
So, does the Man with Big Glasses have the right car insurance policy for you? 
Quotes for Swinton car insurance 
In 1957, Ken Scowcroft began working as an insurance broker in the front room of his home in Swinton, a town in Salford in Greater Manchester. Rather than going to people's houses, he invited people to visit him and he'd act as agent for several different insurance companies.  
Ken was happy to do all the hard work of comparing prices from lots of insurance providers for his clients, so more and more people came to see him for his services. 
By 1964, the company had its own premises in Salford, and it began expanding within the circulation area of the Manchester Evening News. Later, it expanded within the area covered by Granada television. 
Over the next twenty years, it expanded and began franchising its premises, until it had over 200 across Britain.  
Getting insurance with Swinton 
Swinton has three levels of insurance cover. The first is Essentials, which offers a high level of protection.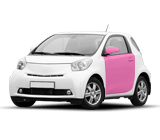 It covers damage to your car regardless of fault, which most basic insurance policies do not. It also covers loss by fire or theft, emergency medical costs, audio and sat-nav equipment, and you're guaranteed a courtesy car while yours is being repaired. 
The next tier is Classic. This offers all the same benefits as Essentials, but includes cover for any legal expenses up to £100,000. Classic cover also ensures your excess will be refunded and your no claims bonus is protected if you're hit by an uninsured driver.  
Premier cover offers the most protections, combining those featured in Classic and Essentials with offers for misfuelling cover up to £2,500; a small hire car for 14 days if your vehicle is written off; as well as a refund for your excess if you have an at-fault claim.  
Most insurers offer extra protections like breakdown cover and excess protection as add-ons on top of their policies. However, because Swinton includes these in its policies as mentioned, customers don't have to buy them separately. 
Swinton also offers the same levels of cover to young drivers, convicted drivers, high-performance vehicles, and even specialist imported vehicles.  
Unfortunately, those who own classic cars will need to look elsewhere. Swinton doesn't insure classic cars, but can give you advice on getting yours covered.  
In association with Temporary Cover Limited, Swinton also offers short-term insurance for up to 28 days at a time. It offers immediate comprehensive cover with no risk to your no claims bonus. 
See also:
Telematics car insurance
Insurance groups
New drivers car insurance
Learner driver car insurance
Swinton car insurance reviews 
Swinton uses Feefo, an independent feedback aggregator, to showcase its customer reviews. According to Feefo, Swinton scores an overall average 4.3/5 on its car insurance alone in February 2018.  
Perhaps considered old-fashioned in the modern era of doing everything online, by smartphone app or over the phone, some customer reviews even praise the notion of going into a high-street branch and talking face-to-face with a representative. 
How can I cancel a Swinton car insurance policy? 
You'll need to contact Swinton directly to cancel your policy, either by phone or going into your local branch.  
Before you do so, review your policy documentation to make sure there are no hidden fees that you might incur. 
How to compare Swinton car insurance 
If you feel that Swinton may be the right insurance provider for you, we can help you compare its policies against other providers'. This'll make sure you get the right policy for your needs.  
By Nick Dunn