Find cheaper car insurance for teens
Key points
Accidents involving young drivers are disproportionately high, so insurance can be more costly for them
A new car will tend to have more safety features than an older, second-hand vehicle. So, contrary to what you might expect, it may help to reduce a young driver's premium
Pay-as-you-go policies, or car insurance cover which allows teenagers to be added to existing policies for entire families, will likely raise the premium for all cars
The driving lessons have been booked, the L-plates are stuck on the bumper, and you've perused all the second-hand cars in your county.
But for teenagers getting behind the wheel for the first time, one of the most important aspects to consider is car insurance...how can you find a cheap deal though?
You can avoid high car insurance prices by:
Carefully shopping for the right car
Side-stepping modifications which could push up premiums
Bumping up experience behind the wheel
Comparing car insurance and different types of policies
Cheap car insurance for teenagers
Research undertaken by driving safety charity Brake in 2017 showed that drivers aged between 17 and 19 made up 1.5% of licence holders, but were involved in 9% of the fatal or serious road traffic accidents.
Teenagers have less driving experience than most other road users – no matter how many hours they've racked up with their instructor, or how easy they found their driving test.
"Passing a driving test means someone has demonstrated a basic competence to drive, but they're most certainly not experienced drivers at this point," says Ian McIntosh, chief executive of RED Driving School.
"During their first year on the road, new drivers are far more likely to have an accident, and this is why insurance costs are higher.
"In addition, teenager drivers can sometimes be overconfident, and hence are at greater risk than an older new driver."
Compare separate, multi-car and pay-as-you-go policies
A separate, dedicated policy solely for your teen may be the most beneficial. But it's best to shop around and see what's most appropriate for your circumstances and their needs.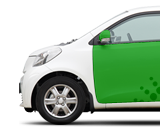 You may encounter the following policies as you shop around:
Basic car insurance that protects teenagers if they damage another car, property or injure another person – but not injuries to themselves or damage to their own vehicle in an accident. These policies are third party only or third party, fire and theft.
Fully comprehensive car insurance covers the above, as well as damage to their own vehicle. They may also offer benefits such as a courtesy car following an accident, personal injury cover, and theft of some personal possessions.
Surprisingly, third party car insurance policies aren't always the cheapest option, so advise your teenager to compare all the options before making a choice.
"A major benefit of the teenager having his or her own policy is that they'll start earning their own no claims discount, which will help make subsequent years cheaper," explains Alex Johnson from Marmalade, a car insurer that specialises in young drivers.
"It also means that the young driver won't be risking the parents' well-earned no claims if they need to make a claim."
If you're considering a pay-as-you-go policy, or multi-car policies which allow teenagers to be added to existing policies that cover entire families at the same address, be wary that the premium could become a lot more expensive with a teenager on the policy.
"The risk would still be calculated based on the highest risk driver – the teenager," explains Ian McIntosh at RED Driving School.
"It will simply make all the cars more expensive to insure.
"And while pay-as-you-go policies can be useful for customers keen to spread the cost, they'll almost certainly pay more in the long run."
How to reduce the cost of car insurance
The good news is that there are various ways to keep car insurance costs manageable. And remember that even if the premium is higher than you'd like, the premium cost should decrease if the driver takes extra care within the first year.
Taking extra care
"If a young person can manage the first six high-risk months of solo driving without incident, his or her premium should start to come down, and a specialist insurer will make sure this happens," points out Rodney Kumar at IAM RoadSmart, a motoring charity which campaigns to improve road safety by improving driver skills.†
Telematics policies
According to a 2017 British Insurance Brokers' Association (BIBA) survey, the use of a telematics box and the policy it comes with has brought down the number of accidents involving drivers aged 17 to 19 by over 30%.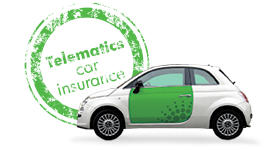 Black box, or telematics car insurance, calculates what your car insurance premium should be by fitting a device to your car, or sometimes simply sending one for you to plug in. Insurance companies are increasingly using smartphone apps too. These collect data about the speed at which you drive, how smoothly (or otherwise) you brake and accelerate, when you travel and the type of roads you drive on. Insurance is priced accordingly.
"Fitting one of the black boxes often provided by insurance companies can also help to reward good driving and keep costs under control," says Kumar.
Be aware that if you plump for a standard car insurance policy, the price is fixed all year.
Take a Pass Plus course
Teenagers could also consider signing up for an advanced driving course, which in an insurer's eyes may reduce the risk of accidents.
One example of these is the government-backed Pass Plus – a six-hour course which can be booked with accredited Pass Plus instructors.
"For drivers aged 19 and over, an advanced driving course will result in a much more competitive quote from many insurance companies," explains Kumar.
This doesn't go for all insurers, it's always worth comparing to see which'll offer you a discount if you complete a Pass Plus course.†
For drivers aged 19 and over, an advanced driving course will result in a much more competitive quote from many insurance companies
Are teens better off insuring a new or old car?
Parents who believe that splashing out on a new car for newly qualified drivers is a false economy may be mistaken.
"It's sure to be a compromise, depending on budget, but we would always prioritise safety features such as airbags, anti-lock brakes (ABS) and traction control. This usually means a more modern car," says Kumar.
"Take some time to research the standard features. This isn't always easy with a second-hand car, but it could be a lifesaver.
"On the plus side, anti-lock braking systems (ABS) are standard on all new cars sold in the EU since 2004, so there's a wide choice out there."
What this means is that you don't need to splash out for a brand-new motor that was released this year, but nor are you restricted to getting your teenager the oldest banger you can find in your neighbourhood. You can get a decent second-hand car that's still new enough to help bring the cost of insurance down. That, and your teenager won't be painfully embarrassed about driving it.
In most cases, the older a car is, the less and less likely it is that repairers will stock the parts. This means the costs will go up, and so too will the insurance prices.
Is modified car insurance affordable?
Look beyond the initial the cost of tinted windows or chrome alloys – modifications made to cars insured by new drivers are likely to push up the cost of insurance too.
Other factors include the vehicle's value and the size of the engine.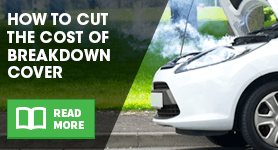 As a general rule, the higher the value of a car or individual part, the higher the insurance costs. And it's not easy to second-guess the costs of insurance associated with a certain car.
For example, in 2018, a Skoda Citigo hatchback is several insurance categories lower than the category for the cheapest Mini.
Tweaking your car insurance policy so it's right for you
It's important that teenagers understand their contracts and know which extras are worth paying for. 
Although it may push up the price of a policy, younger drivers may find it's worth weighing up breakdown cover. This could potentially save money and a lot of stress if the car conks out. And less experienced drivers are more likely to damage their own cars when trying to fix minor problems. Jacking up a car incorrectly can cause thousands of pounds' worth of damage, for instance.
When buying insurance, it's important not to assume taking out less cover will ultimately work out cheaper. It's not a bad rule of thumb for motorists to choose the most comprehensive cover they can afford.
When it comes to excesses, consider choosing a higher excess on top of the compulsory excess. This can reduce the cost of car insurance premiums. However, drivers should make sure they're able to afford to pay the excess if they have an accident.
Start building up a no claims bonus
A no claims bonus (NCB) is a discount which reduces the cost of insurance for drivers who don't make insurance claims.
The amount saved is calculated by the consecutive number of years that a driver has held a policy without making a claim.
Drivers start with zero NCB, and if a claim is made, the NCB resets to zero – unless no claims protection has been bought at an additional cost. Bear in mind though that claims still have to be disclosed. So if you have protection and are involved in an accident, for example, although you may retain your years of no claims bonus, you may still see your premiums rise come renewal time.
Nonetheless, it's a reminder that driving carefully can reap rewards. Insurance companies will often cap the discount at five years, and how they apply the discount varies across providers. Yet the reduction careful drivers could enjoy can still be significant.
By Tamara Hinson