Telematics car insurance is becoming increasingly familiar in the UK as a measurable cover option - find out more with the answers to FAQs.
See also:
What is telematics car insurance?
Telematics insurance - also known as black box insurance, GPS car insurance, smartbox insurance, pay-as-you-drive insurance and usage-based insurance - calculates premiums based on your driving habits and ability.
How does it work?
You'll either be set up with a mobile phone app or a black box will be fitted to your car to monitor driving habits, with information fed back to insurers. The insurer can then adjust your premium up or down accordingly, or offer other incentives for what it perceives as good driving.
What's monitored?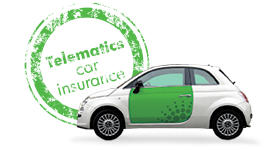 This varies according to the insurer, but it could include:
Number of miles driven
Time of day that the car is used
Number of passengers
Driving techniques, including speed
How quickly you brake
How you take corners
Who does telematics insurance benefit?
It's generally thought that these policies are beneficial for younger drivers who are struggling to find affordable car insurance premiums. In fact, drivers of any age and experience could potentially benefit.
If you use your vehicle at peak times and/or do a big mileage you're less likely to benefit, but it's worth comparing the options.
Your insurer should always ask your permission before sharing your data with any third parties who aren't involved in delivering your insurance policy
How big is the box and where's it placed?
Boxes are usually about the size of a mobile phone and are discreetly placed to suit the vehicle.
What other benefits are there?
If you have a black box it can enhance security as it works like a tracker on your vehicle. Telematics policies have also be seen as educational, a tool to improve driving. Some companies offer an online portal where drivers can review their driving behaviour.
There may be a facility included to contact emergency services in the event of an accident, and it's been suggested that black box policies may improve claim handling and help to prevent fraud by providing independent, objective evidence about an incident.
Can I drive another car with a telematics policy?
As with other car insurance products, you'll usually need to ensure that you're named on the other vehicle owner's policy.

What if a driver shares a car?
The insurer will then base driving skills on the overall way that the car is driven.
Who else can see my data?
Your insurer should always ask your permission before sharing your data with any third parties who aren't involved in delivering your insurance policy.
Will the police be informed of driving offences?
Insurers will not share your data with the police or any other authorities unless they're forced to do so by a court order or you've given your express permission to do so. Usually data will only be used to manage your insurance policy or in the event of an accident or claim.
Which insurers offer telematics insurance?
A number of insurers, both mainstream and niche, offer telematics insurance and the policies will differ between companies.
What impact has the European Court of Justice gender ruling had?
The European Court of Justice gender directive has had a huge impact on car insurance, especially for young drivers and women drivers. If you've been adversely affected, a pay-as-you-drive policy could be a way to minimise the impact of rising premiums.
Got more telematics questions?
The Association of British Insurers (ABI) has produced a consumer's guide to the product, plus a detailed good practice guide to telematics for the car insurance industry.†
By Sean Davies