Guide to Tesco car insurance
As part of its seemingly never-ending expansion into all things Britain, Tesco offers a pretty decent range of insurance services – proof that every little helps, even when it comes to insurance!
Key points
Tesco car insurance has a 5-star Defaqto rating (correct February 2018)
Tesco has UK-based call centres
Cancellation fees will usually apply, and can vary depending on your policy
While car insurance might not be top of your weekly shopping list, the variety of options available from Tesco covers everything from travel to pets. So the next time you walk through the doors of your local supermarket, don't be surprised if you leave with more than just bread and milk. 
Tesco Bank insurance 
In addition to other non-grocery-related services like Tesco Mobile, Tesco Bank is one of the chain's biggest assets outside of food and drink. 
Formed in 1997, Tesco Bank began life as a joint venture between Tesco and RBS. Since then, Tesco's financial wing has been wholly bought by Tesco plc, and now operates as its own banking entity.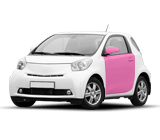 With over six million customers nationwide, Tesco Bank has grown to become one of the most prominent banks in the UK – aiming to provide "a little help with what matters most". 
Can I buy Tesco car insurance? 
If you're over 21, you can get Tesco car insurance quotes online in just minutes. Meanwhile, if you're aged between 17 and 25, Tesco also offers black box insurance that could save you money (more on that below). 
Both Tesco car insurance policies include such perks as a courtesy car, cover abroad and medical expenses. Meanwhile, there's a bunch of optional extras to add to your basket if need be, including breakdown cover and key cover. 
You can get Tesco car insurance quotes online at all reputable comparison sites. 
Black box insurance 
Black box insurance allows safe drivers the option to reduce their insurance outgoings by driving safely. 
Data is collected via a device (or 'black box') that's fitted to your car, recording driving behaviour. This option is particularly useful to young or inexperienced drivers.  
Windscreen cover 
There's never a good time to fall foul to a cracked windscreen, and an unexpected chip can be frustrating, even for the calmest of drivers. 
Luckily, Tesco tends to offer windscreen cover as standard within its comprehensive package. 
It's worth noting that this doesn't include sunroofs and excess may apply. Always check the terms and conditions before buying to be sure.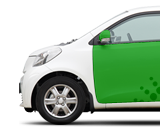 What about multi-car insurance? 
Multi-car insurance offers owners of two or more cars at the same address the option to insure additional cars under the same policy. Unlike many providers, Tesco may not offer multi-car cover. If you have your heart set on Tesco multi-car cover, double-check its website to be sure. 
Similarly, at the time of writing, Tesco temporary car insurance is also conspicuous by its absence in the Tesco portfolio. Again, it doesn't hurt to check, or to shop around. 
Tesco car insurance reviews  
While Tesco is generally regarded as one of the UK's most popular brands, Tesco car insurance reviews are somewhat of a mixed bag. Opinions of Tesco Bank users on Trustpilot range from one to five stars. Bear in mind though that these reviews aren't from verified purchases, and one person's finest steak may be another's value tinned stew. 
In addition, Tesco Bank car insurance was awarded a 5-star Defaqto rating in 2017 by the independent financial research company. Meanwhile, Tesco car insurance was rated 9/10 on Reevoo as of February 2018, adding further credence to its Defaqto rating. 
Do your research on Tesco car insurance before buying to see if its policies are right for you. As with all providers, exercise sensible caution and make sure you know exactly what you're signing up for. 
When can I cancel Tesco car insurance? 
If you're planning on cancelling Tesco car insurance, make sure you're on the ball - Tesco will automatically renew your policy if it runs over. 
The good news is that Tesco offers UK-based call centres that are available seven days a week: between 8am and 9pm, Monday to Friday; and from 9am to 5pm, Saturday and Sunday. 
The bad news is that customers who have taken this route have sometimes reported that they've found themselves stuck in lengthy queues. 
There's also the option to write via freepost. 
Will I pay a cancellation fee? 
Policy changes made mid-term will incur a small admin charge. However, a cancellation post-cooling-off period can be as much as double that. 
While Tesco car insurance cancellation fees may not break the bank in comparison with other providers, amendments to a Tesco black box car insurance policy could see you pay considerably more again. This is particularly the case if it involves retrieval of a box fitted to your car. 
By Martyn Grant