If your car insurance is up for renewal shortly, swerve the loyalty trap and shop around for the right policy at a cheaper price. 
New research by GoCompare reveals that motorists are collectively over-paying £592m a year for their car cover by allowing it to auto-renew.[1]
At their last renewal, 4.6 million drivers let their car insurance roll-over without checking to see if they could get a better deal elsewhere, missing out on potential savings of up to £247.29.
With March being one of the busiest periods for new car registrations, it means that millions of drivers will be getting their insurance renewed this month and falling foul of the loyalty trap.
Buying a car can be a stressful experience and getting an over-priced renewal quote isn't likely to help, but it can be avoided easily.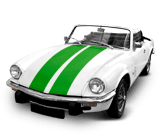 Why are motorists allowing their policies to automatically renew?
Loyalty (30%) was the main reason for sticking with the same insurer. Other reasons included:[2]
Lacking the confidence to switch – 22%
Assuming that their insurer would continue to offer good value – 15%
Switching is too much hassle – 10% 
Good experience with a previous claim – 9%
Surprisingly, how you pay for your insurance could also have a bearing on how likely you are to look for a better deal at renewal. 
Drivers that paid for their car insurance monthly instead of annually are 54% more likely to allow their policy to automatically renew, potentially missing out on savings.
Drivers that pay for their car insurance monthly are 54% more likely to allow their policy to automatically renew
Plus, they'll already be paying extra for their policy each year just for the privilege of making monthly payments. 
Unfortunately, only 35% of drivers look at what they paid for their insurance last year to see how it measures up to the renewal offer. 
And only 17% read through their renewal information to check for any changes to the cover offered. 
In my opinion…
Insurers typically use their most competitive offers to attract new customers and rely on existing customers' apathy to charge higher renewal prices.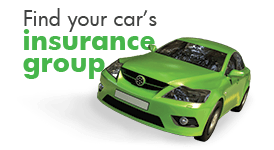 With drivers more likely to allow their policy to automatically renew if they pay monthly, it's time for people to take control of their finances and consider how much they could be saving by switching. 
While it may seem more convenient to file your renewal documents and pay for your insurance monthly, in the long term it's almost always more expensive than paying for your insurance up front in one lump sum and switching.  
Paying annually could save you around £179,[3] while spending a few minutes comparing premiums and cover levels could save you over £240 a year.
Tips for getting cheaper car insurance deals:
Never accept your renewal quote – shop around to see if what you're offered is competitive
Review your cover – check what you paid last year, even if you think it looks like a good offer
Check the small print – make sure you know what your renewal covers to make like-for-like comparisons
Spread the cost – if you have to spread the cost, consider a 0% interest credit card to pay annually and then set up a monthly direct debit to clear the total payment. It usually works out cheaper than the fees and interest insurers charge  
Money-saving advice for buying a new car 
As well as getting a better car insurance premium, you can also boost your chances of bagging a great deal on a new car. 
Start by doing some research, both on cars you're interested in purchasing and on your preferred dealerships.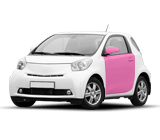 Check out online offers and see if what the dealers are offering is competitive – like with car insurance, it's important to shop around to make sure you're getting your money's worth. 
Shopping during quieter periods, at the end of the month or when a new model supersedes an older one could see you benefiting from reduced prices. 
Make sure you're not paying for extras you don't need while buying your new car and try and make friends with the salesman, so you can come to an agreement that works for both of you. It's a win-win! 
If you need some extra information, The Money Advice Service has plenty of guidance on buying a car.†