If you suffer the misfortune of a vehicle theft, do you know the steps you should take to report it, how to go about recovering your car, and how to make a claim?
Key facts
If your car is stolen, contact the police to report it and get a crime reference number
Next, contact your car insurance company to make a claim
Insurance cover levels will vary according to your policy
As well as vehicle value, think about cover for recovery, repair, courtesy cars and personal possessions
Aside from being in an accident, at the top of everyone's list of motoring mishaps to avoid is to suddenly find a car-sized space of fresh air where you last parked your vehicle.
You may have left it on your drive, on the road outside your home, down some dimly street in an unfamiliar part of town, or even in what appeared to be a secure car park.
But the cold, hard fact is that your car has gone.
First steps after a car theft
Your first reaction will probably be confusion.
Did I park on level four or five? Was it this street or the one running parallel? Did I drive into work this morning or was it my colleague's turn?
Once you've worked out that your pride and joy has indeed disappeared, then it's wise to ensure that it hasn't been towed away by the police or a local council authority.
This will only have happened if it was causing an obstruction or if the police believed it had been abandoned.
Reporting the theft of a vehicle
If neither was the case, then you should call the police and report your car as stolen. You can do this by dialling 101 and asking to be put through to your local police station.
Make sure you have all your car details to hand – the registration number, make, model and colour as well as details of any personal belongings that were inside the vehicle.
If your car is found, it's highly unlikely you'll simply be able to turn up, be handed back your keys, and allowed to drive off
The Police National Computer (PNC) will be updated with a record that your vehicle has been reported stolen.
This means, if it's checked by a police officer or an automatic number plate reader system, it'll be highlighted and acted upon.
The police will tell the DVLA about the theft and they'll also give you a crime reference number.
Contacting your insurer and recovering your car after a theft
Once you have this number, then you should contact your insurance company with a view to making a claim.
If your car is found, it's highly unlikely you'll simply be able to turn up, be handed back your keys, and allowed to drive off.
Far more usual is for your car to be recovered, which the police will arrange with a contracted company. This is done for safety reasons.
Your car may have suffered damage to the wheels, tyres, suspension or steering that would make it unsafe to drive.
It may have been used in connection with another crime, or it may be at risk of being stolen again, or even set on fire, if it remained where it was found.
Even if you belong to a motoring organisation – which might help you recover your car if it had broken down – the process is very different following a theft.
"Once the vehicle has been found this should be immediately reported to the insurer," advises the RAC.
"If the vehicle is not fit to be driven then recovery of the vehicle will need to be arranged. The insurer will provide support and guidance on how this can be done.
Did you know...?
If your vehicle's found after a theft you should expect to have to pay a fee to the police's nominated recovery agency
"Any damage will then be assessed to determine the next course of action.
"This could result in the vehicle being repaired or written off, but as this decision remains with the insurer, it's imperative that customers take guidance from them and do not take any action themselves."
Vehicle recovery fees
Expect to be charged a fee by the police's nominated recovery agency, typically around £150, although it could be more depending on the size of the vehicle and if the recovery involved using specialist equipment.
These fees are statutory charges under the Road Traffic Regulation Act 1984, although you should be able to claim them from your insurance company, depending on the extent of your cover.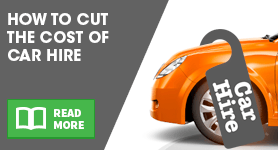 Insurance claims after a theft
If your car is found and the damage is minimal, then your insurer should be able to settle a claim quickly.
If the damage is substantial, then the claim may take longer, although your insurer is obliged to make a reasonable offer of settlement within three months.
Make sure that any claim is based on accurate information - for instance, that any alarm system or immobiliser that was fitted was still on the car at the time of the theft.
If you had personal possessions in the car, then you may be able to make a claim for them on your vehicle insurance
If your car is not found – or your insurer declares that it's too badly damaged to repair - then your insurer should offer you the market value of the car at the time it was stolen.
Remember that this could be substantially less than you paid for it – however recently – and potentially less than the amount remaining on any finance deal.
For this reason, you may wish to consider Guaranteed Asset Protection (Gap) insurance cover.
If you're unhappy with the amount offered by your insurer, you should attempt to show that it's undervalued your vehicle by gathering information such as local car prices.
Personal possessions claims after a car theft
If you had personal possessions in the car that have not been found, then you may be able to make a claim on your vehicle insurance, depending on the extent of your cover.
Alternatively, it may be possible to make a claim on any home contents insurance cover. You cannot do both.
As always, the best way to avoid suffering a car theft is to make it more difficult for would-be thieves to steal your vehicle.
The RAC stresses: "Always close and lock the windows and doors and use any additional security features, where possible; for example, an alarm or an immobiliser.
"Never leave keys in the ignition or the engine running in an unattended vehicle. Keep all valuables out of sight, and park in well-lit, busy, areas or car parks."
By Graham Thomas
[SeanSocialShare]