Compare third party only car insurance
Compare cheap third party only car insurance policies from multiple providers to find the right deal at the right price.
Key points
Car insurance is compulsory, and third party only (TPO) policy is the minimum amount of legal cover you can get
Generally, a TPO policy will cover you for injury to others including passengers, damage to third party property and liability while towing – but NOT for fire damage, theft, loss or damage to your vehicle
All TPO policies will differ, so read the terms and conditions with care
Choosing a TPO deal isn't always cheaper than buying a more comprehensive option
By law, you must have some sort of car insurance to legally drive your car on UK roads. 
According to GOV.UK, if you're caught driving without insurance, the police could issue you a fine of £300 and six points on your licence.† If your case was taken to court, you could be hit with an unlimited fine and be disqualified from driving. Your car may also be seized and destroyed, but that's up to the police. 
"If you compare car insurance with GoCompare, you'll be given a choice of what types of policies you want to compare, and telematics policies are also included in the results, if you're eligible," says GoCompare's car insurance expert, Matt Oliver.
"The minimum level of cover you're legally required to have is third party only (TPO), which is the most basic type of car insurance you can buy."
What is covered in third party car insurance?
With third party car insurance, you'll be covered for liability for injury to others – including passengers – damage to third party property, and liability while towing.
The cover also applies in the event of you injuring an animal.
What exclusions are there for third party only policies?
You won't be covered for damage to your own vehicle, whether accidental or otherwise, meaning that if your own car is damaged you'll have to pay for it to be repaired or replaced.
TPO car insurance also won't include costs arising from your vehicle being stolen, damaged by fire or by vandals, and other setbacks such as flood damage.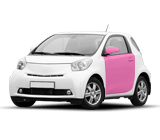 What's more, if you're injured you might have to pay for your own medical costs, such as physiotherapy.
Remember also that not all TPO policies are the same, so make sure you read the terms and conditions.
What other types of car insurance are there?
If you're after a bit more protection, a third party, fire and theft (TPFT) policy might be just what you're looking for. 
TPFT car insurance does what it says on the tin: it'll cover you for third party damage and injury, and your car will be covered for theft and fire damage. 
You won't be covered for damage that you've caused, or if you're injured. Flood damage isn't usually included either. 
For a more all-encompassing type of policy, compare comprehensive car insurance. With comprehensive, you're covered for third party claims, theft, fire and accidental damage. Usually things like personal medical treatment, courtesy cars and damaged windscreens may also be included.
All policies are different though, so make sure you look at the inclusions and exclusions carefully when comparing car insurance.  
Cost of third party only insurance
TPO insurance is often thought to be the cheapest option, but this isn't necessarily the case. It's always worth comparing all types of cover to see which is the right level of car insurance for you.
Research by thirdpartycarinsurance.org.uk (a trading style of Prudent Plus Ltd), found that 42 out of 50 (84%) of third party only policies were the most expensive or joint-dearest option. Only three out of 50 (6%) of TPO policies were the cheapest.†
Because their statistics show that TPO policies tend to attract high-risk drivers, insurers price accordingly.
This means that it's possible you could arrange a more comprehensive level of cover for a comparable –or even a cheaper – price.
If you're looking to save a bit of money on your car insurance and still get the protection you need, try our tips on cutting the cost of car insurance.
By Sean Davies