All you need to know about towing a caravan or trailer, with information on insurance, towing weights, licences, speed limits and more.
Key points
Don't assume your car insurance covers you for towing a caravan and/or trailer
Levels of cover vary significantly between policies
Towbars are regarded as 'modifications' by insurers and need to be declared
Check the government website for the latest rules and regulations regarding towing†
To tow or not to tow; that is often the question.
Towing a caravan or trailer can seem daunting, and it does bring extra responsibilities.
But with a little practice and a lot of knowledge under your belt, the ability to hitch up and go can add a whole new dimension to your life.
What you can tow can depend on factors such as the weight of your car and how long you've been driving, and remember that you should also think carefully about your insurance cover.
As just one basic point to consider, towbars (and roof racks) are classed as modifications by insurers and need to be declared when applying for cover.
Caravan insurance when towing
While insurance for your car is a legal requirement, because a touring caravan is towed insurance isn't mandatory.
Don't assume that your car policy covers you for towing a caravan, and if it does check whether your cover imposes any size/weight restriction.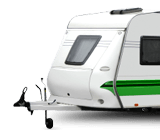 Even if you are covered for towing, your car policy probably won't cover you for theft of your caravan and other risks - for that you need specialised caravan insurance.
You might want to consider insuring not just the vehicle being towed, but the contents, too.
Home-from-homes such as caravans can contain many expensive items such as TVs and laptops, and as such can be a target for thieves.
You might need to buy extra cover to insure your items, but check whether you already have such protection from a different product - read our article on insurance for a caravan holiday to find out more.
Trailer insurance when towing
If you're planning to hitch up your trailer, don't just assume that you have the insurance cover you need.
Don't make the mistake of assuming that your trailer will be covered as part of your car or van insurance
Matt Oliver, Gocompare.com
On 22 August, 2014, Gocompare.com analysed 243 car insurance policies listed on the matrix of independent financial researcher Defaqto.
It was found that the vast majority (78%) did not cover attached trailers as standard - just 17% automatically provided this cover, while 5% could offer it as an optional extra.
What's more, levels of cover for trailers varied significantly - just 3% would pay out £5,000 or more to replace an attached trailer, while 10% would pay between £1,000 and £2,999.
"Don't make the mistake of assuming that your trailer will be covered as part of your car or van insurance," said Gocompare.com's Matt Oliver.
"If you're thinking of taking particularly expensive kit with you, it's worth checking with your insurer that it's covered or if you can add it as an extra to your existing policy."
Towing weights
The rules on towing are different depending on when you passed your driving test.
Government guidance
If you passed your test before 1 January, 1997, you're generally able to drive a vehicle/trailer combination of up to 8.25 tonnes maximum authorised mass (MAM).
The MAM, also known as the gross vehicle weight (GVW) or permissible maximum weight, is the weight of a vehicle or trailer including the maximum load that can safely be carried on the road.
This maximum weight is listed in the owner's manual and is normally shown on a plate or sticker fitted to the vehicle
If you passed your driving test before 1997, you're also able to drive a minibus with a trailer over 750kg MAM.
If you passed your test between 1 January, 1997 and January 2013 and you have a standard category B car licence, you can drive:
A vehicle of up to 3.5 tonnes (3,500kg) MAM towing a trailer of up to 750kg MAM (a combined weight of 4,250kg in total)
A trailer of more than 750kg MAM providing it is no more than the unladen or 'kerb' weight of the towing vehicle (a combined weight of up to 3.5 tonnes in total)
To tow anything heavier than this, you'd need to take a category B+E driving test. To find out more about this test, read the government guidelines.†
If you've passed your test since 19 January, 2013, you can tow:
Small trailers weighing up to 750kg
Trailers weighing up to 750kg so long as the combined weight of the trailer and towing vehicle isn't more than 3.5 tonnes
To tow anything heavier than this, you'll again need to take a B+E test.
There are also rules on the maximum length of the trailer or caravan you're towing. Find out more by reading Hitched,† the Highways Agency's guide to towing.
Is there a limit to what I can carry in my trailer or caravan?
For safety reasons, it's recommended that the loaded weight of your trailer or caravan is no more than 85% of the kerb weight of your car or towing vehicle.
Pack items centrally and above the axle, and place heavier items in the car boot
This kerb weight can be found in the manufacturer's handbook.
Note that the kerb weight of a vehicle is its weight without passengers or luggage, although the calculation does include the weight of up to a full tank of fuel, depending on the manufacturer.
It's important to consider not only what you pack in your caravan or trailer, but how you pack.
Pack items centrally and above the axle, and place heavier items in the car boot. If your caravan isn't packed correctly or is overloaded, you may invalidate your insurance.
Tow bars
Any equipment used to tow a caravan or trailer needs to meet certain standards. Tow bars need to be 'type approved', which means they have to meet EU regulations and be designed for your car.

If your car was registered before 1 August, 1998, the tow bar does not need to be type approved.
Any trailer or caravan weighing more than 750kg must have a working braking system.
Towing speed limit
The speed limit for cars towing caravans or trailers is 30mph in a built-up area, 50mph on a single carriageway and 60mph on a dual carriageway or motorway.
As when driving all vehicles, remember speed limits are the absolute maximum and it's not always safe to drive at this speed. Also, remember it's illegal to tow a trailer or caravan in the outside lane of a three- or four-lane motorway.
Towing courses
A towing course can be a good way of gaining the confidence needed to tow and manoeuvre safely. Drivers can book onto courses with organisations such as the Camping and Caravanning Club or the Caravan Club.†
See also:
These courses are often open to non-members as well as club members and drivers are not required to take a test.
You'll usually need a vehicle fitted with a tow bar, electrics and towing mirrors, whilst many course providers have a fleet of caravans for beginners to use.
Towing trailers and caravans abroad
The laws about towing vary from country to country, so read up before you go about the rules of the road in the destination you're heading to.
You might also be required to carry extra kit such as a reflective jacket if you're towing abroad.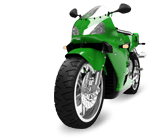 Towing with a motorbike
If you're planning to tow with a motorcycle, check whether your insurer allows this before you ride.
Some providers offer such cover, either as a standard or add-on feature, and you may even be able to add the value of your trailer to the policy by declaring it as an accessory.
By Rebecca Lees
[SeanSocialShare]