A guide to Toyota car insurance
Toyota makes practical low-CO2 motors. But does that mean cheap Toyota car insurance? Let GoCompare be your guide to insurance groups and what to look out for with your Toyota...
Key points
Toyota is the biggest car maker in the world
The Toyota Prius is the world's biggest-selling hybrid
Toyota offers a wide range of cars from the tiny Aygo up to the MPV Verso
Toyota has been one of the leading car manufacturers when it comes to hybrid vehicles. But no matter what powers your motor, you'll still need car insurance for your Toyota in the UK.  
Toyota car insurance   
Toyota offers in-house Toyota car insurance. Policies are only available on Toyota cars whether new or second-hand. Available online, Toyota car insurance offers annual comprehensive cover only.  
Here's what you can usually expect to find on a Toyota car insurance policy:  
Windscreen cover  

Medical expenses cover  
Uninsured driver promise  
Unlimited cover for child seats  
Named driver no claims discount  
Courtesy car (including insurance transfer)  
Cover for loss of keys (includes vehicle, house and office keys)  
Unlimited cover for original fitted audio and navigation equipment  
Complimentary comprehensive cover for up to three days while driving in the EU  
Extra options you may be offered:  
Did you know...?
The "indestructible" truck from Top Gear was a Toyota Hilux
Enhanced replacement cover  
Travel accident cover  
Excess protection  
Legal expenses  
This was correct in February 2018. Always check the terms and conditions for the policy before you buy.  
Toyota also offers what it calls SMART cover. This is for minor dents and scratches that you don't want to claim for on your Toyota car insurance. It also offers Toyota Payment Protection, which is its name for gap insurance. 
Toyota car insurance reviews 
In February 2018, here's what the experts say in their Toyota car insurance reviews: 
5 stars from Defaqto 
5 stars from Fairer Finance, 23rd out of 51 for customer experience 
Cheap car insurance for Toyotas? 
Taking out Toyota car insurance with Toyota may sound like the best policy. But it's important to research what's out there and see if it meets your driving and financial needs. Never assume - shop around and compare quotes. You can't buy Toyota's bespoke insurance with us, but you can compare a range of other policies.
The car in front is a Toyota  
Ok, so we've looked at Toyota car insurance. But what about the company and the cars? 
Did you know...?
Toyota's HQ is in Toyota City. The name was changed in 1959. It's twinned with Derby
The Toyota Motor Company was formed in Japan in 1937 by the Toyoda family. The Toyodas changed the name because Toyota sounded better. It also only took eight strokes to write in Japanese, which is a lucky number. And they've taken that luck to create the largest automobile manufacturer in the world. 
Toyota is also at the forefront of electric vehicles. Its Prius model is the top-selling hybrid car in the world. Famous Toyota cars include the Corolla, Rav4, Highlander, Avenis, Yaris, Hilux, Land Cruiser, Celica and Aygo. We'll look at a few in more detail for Toyota car insurance groups.  
Toyota car insurance groups 
Car insurance groups are how most car insurance providers quickly assess how much to insure a vehicle for. They go from 1 to 50. The lower the category, the lower the premium is likely to be.    
Toyota Yaris  
The Toyota Yaris is at the lower end of insurance groups. 
After 2011, Toyota Yaris car insurance groups are: 2-12
In February 2018, the lowest Yaris insurance group was for the Toyota Yaris Active 1.0 VVT-i 5d, which is in group two. Use our insurance group tool to find out which group your Yaris is in. 
The Yaris is one of Toyota's subcompact models and has been around since 1999. It comes in a range of engine sizes (1.0 to 1.5) and Toyota has ditched the diesel with petrol and hybrid engine options. Yet it's the hybrid version that helps the Yaris stand out in this competitive car category. That and the vibrant colours the Yaris comes in. Bold, energetic and stylish is how Toyota describes the Yaris.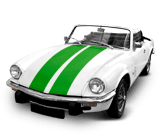 The Toyota Yaris Hybrid Design won a True MPG Award from What Car? in 2018. 
Toyota Aygo  
All Toyota Aygos since 2014 are in insurance groups: 5-8  
If you've got one from before 2014, then you're in groups: 2-3 
Which group does your Aygo go in? GoCompare's insurance group checker can tell you. 
The Toyota Aygo Launched in 2005 as a city car. In 2014 it had a radical facelift and redesign, inspired by Astro Boy and eggs (no joke). The Toyota Aygo is customisable with all manner of colour and trim options. Its perky three-cylinder 1.0-litre engine offers very tidy miles per gallon (mpg), making it frugal as well as fashionable. All round, the Toyota Aygo makes a very good first car.  
The Toyota Aygo was Auto Express' Driver Power Best City Car in 2017. 
Toyota Prius   
The Toyota Prius is the world's best-selling hybrid car. First coming out in the late 90s, the Prius is now on to its fourth generation. In 2018, it comes in three different formats: 
Toyota Prius car insurance group: 14 
Toyota Prius Plus car insurance group: 15-16 
Toyota Prius Plug In car insurance group: 21-22 
After your exact Toyota Prius car insurance group? GoCompare's car insurance group tool will sort you out.  
In February 2018, all types of Prius were automatic 1.8 petrol hybrid engines.  
The Toyota Prius won Best Family Car at the UK Car of the Year Awards 2017. 
Is my Toyota Celica considered a sports car?   
Back in the day, sports cars were two-door, convertible and red. Yet the definition of sports cars has expanded since then. 
Are you wondering if the 1.8-litre three-door Celica coupe is a sports car? It depends on the insurance company. Yet if it's a standard edition then most insurance companies will offer you a quote. Shop around and compare prices.  
How to find cheap car insurance for my Toyota   
Looking for cheap Toyota car insurance? Here's a few tips: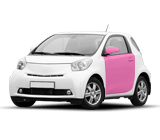 A smaller engine size usually means a smaller premium   
Look at every type of insurance, including telematics  
Take care with add-ons - only pay for what you need   
Always shop around and compare prices  
Paying annually rather than monthly could be cheaper overall   
Modifications tend to push up the price 
Try to avoid letting your policy auto-renew   
According to What Car, Toyota "focus on practical, family-focused transport and low-CO2 hybrids." As such, most models are at the cheaper end of the insurance groups, which goes all the way up to 50.   
Ready to go compare Toyota car insurance quotes?  
By Sam Easterbrook