Guide to Vauxhall car insurance
Corsa, Astra, Zafira, Adam. You may recognise these familiar Vauxhall models, but did you also know that Vauxhall has its own car insurance? Could it be right for you?
Key points
Vauxhall's annual comprehensive insurance covers the standard things like medical bills, accidental damage and a courtesy car
If you're a young driver, you could benefit from Vauxhall's black box car insurance
The cheapest policy may not always be the most suitable for you, so shop around to see what's out there
If you're looking to insure your Vauxhall car, why not take a gander at this guide to Vauxhall's car insurance, to see if it suits your needs. 
Things in the car insurance world change all the time. But we've looked at things like Vauxhall's insurance policies, car models and their insurance groups to give you some idea of what to expect when you're looking to insure your Vauxhall.  
Compare Vauxhall insurance 
Vauxhall is one of the oldest vehicle makers in Britain, founded in 1857. It didn't start making cars until 1903. Its first five-horsepower vehicle had no reverse gear and was steered using a tiller.  
In 2017, Vauxhall was bought by Groupe PSA, which also owns Peugeot, DS, Opel, Citroen and Ambassador.  
Although you can get third party only and third party, fire and theft insurance from other providers, Vauxhall only offers comprehensive cover from its dealerships.  
It's worth mentioning that you can't get Vauxhall car insurance through GoCompare. But you can compare other policies for your Vauxhall with us to see how they stack up.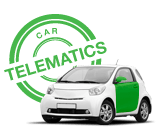 Vauxhall's annual comprehensive insurance covers the standard things like medical bills, accidental damage, a courtesy car, 90 days' EU driving, cover for audio and infotainment, and your personal belongings.  
On top of this, also included is windscreen cover, genuine Vauxhall parts and trained technicians at an approved repairer, should you have an accident. If your Vauxhall is written-off within 12 months of registration, you'll be provided with a new car of the same model – how generous!  
Vauxhall telematics cover 
If you're a young driver, Vauxhall might have you covered with its black box insurance for drivers under 25. This box is fitted out of sight and it measures various aspects of your driving, such as speed and braking.  
Every three months your insurance costs will be reviewed. If you're deemed to have driven well, you might see a reduction in your insurance costs. The downside is that if Vauxhall thinks you're driving a bit on the wild side, you could see an increase in your premiums. 
See also:
New drivers car insurance
Driving your new Vauxhall 
Still not sure about taking out Vauxhall's annual car insurance, but you want to drive your new car home straight away? 
Well if you know when and what car you're going to get, you can compare car insurance prices and take out a policy that starts on the day you intend to actually get your car.  
Alternatively, if you buy a Vauxhall motor from one of its retailers, you'll be offered free five-day insurance. This would allow you to drive away knowing you're covered for five days while you shop around for the right car insurance policy.  
What insurance group is my Vauxhall? 
A car's insurance group is one of the factors that affects the price of your car insurance. Groups range from 1 to 50, and usually the higher the group, the higher cost of your premiums.  
Insurance groups take a range of things into account, like part prices and the performance of your car. Below we have some of Vauxhall's most popular models and the insurance groups they're in. Groups sometimes change though, so double-check with our car insurance group checker. 
Vauxhall Corsa 
Vauxhall has been making dynamically designed, versatile Corsas since 1993.  
Most 2017 Corsa models are in insurance groups 3 to 12, with the Black, Red and White editions being in group 19. The VXR's in group 30, and the 1.2 Life version's in group 2.  
a car's insurance group is one of the factors that affects the price of your car insurance, usually the higher the group, the higher cost of your premiums
Older models of the Corsa can be found in groups 1 to 11, with cars that have bigger engines in groups 19, 21 and 32.  
Vauxhall Astra 
A small family car, the popular Astra has been around since 1979, and there are lots of different versions.  
The modern Astra mainly sits in groups 10 to 21, with some of the speedier and smaller models coming in at groups as high as 24 and as low as 8 respectively.  
Most older Astras are in groups 9 to 24, with turbo versions in group 33.  
Vauxhall Meriva and Zafira 
The Zafira is a large but compact seven-seater family car, with lots of gizmos and gadgets. Similarly, the Meriva is a flexible five-seater. 
Both models bear the slogan "clever family cars", and were featured in Vauxhall's early 2000s TV ads 'Little Dads', 'End of the Road' and 'New Neighbours'.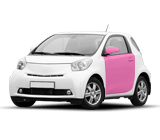 The new Zafira is in insurance groups 11 to 22, and the 2017 Meriva sits in groups 6 to 17.  
Older models can be found in no lower than group 5 or higher than group 30.  
Vauxhall Insignia 
Made from 2009, the Insignia is a mid-sized car with three different body styles for its hatchback, saloon and sports versions.  
All Insignia models fall into groups 13 to 38, depending on the engine size and car type.  
Vauxhall Adam 
A highly customisable city car, the Adam is meant to allow you to express your personality through its range of styling options.  
Car insurance groups for the Adam are between 2 and 15.  
See also:
No claims bonuses and discounts
Vauxhall Vectra 
Another family car, Vauxhall's Vectra was available in the UK from 1995 until 2008 and was voted What Car? Family Car of the Year in 2003.  
The hatchback version of the Vectra can be found in groups 13 to 35, the saloon car in 13 to 33, and the estate is in groups 15 to 31.  
Don't forget that while insurance groups are useful, they aren't the only factor taken into account when your car insurance quotes are calculated, and other things may have more of an impact on your premium.   
Find cheap car insurance for your Vauxhall 
To find the cheapest car insurance for your car, its smart to compare a range of car insurance providers, in addition to Vauxhall's offering.  
This allows you to see multiple quotes from different providers, so you can pick the one that suits you best.  
The cheapest policy may not always be the right one for you... But if you can save a bit by shopping around, why wouldn't you?  
By Amy Smith