A guide to Volvo car insurance
Volvo puts safety at the heart of its brand. But does that mean Volvo car insurance will be cheaper? Let GoCompare be your guide to insurance groups and what to look out for with your Volvo...
Key points
The What Car? Car of the Year in 2018 was a Volvo
Volvo offers Free 7 Day Car insurance
Volvo built its reputation on safety
Long gone are the days of Volvo making reliable but ugly boxes on wheels. 
Volvo has moved upmarket, creating sleek and stylish machines that now compete with Mercedes and BMW. But as it moves to become a premium brand, is Volvo car insurance heading the same way? 
Compare Volvo car insurance quotes   
Volvo offers its own in-house car insurance, Volvo Car Insurance. 
It's underwritten by Allianz, and in February 2018, offered an annual comprehensive policy. If you're looking for a third party, fire and theft car insurance, or third party only, then you'll have to go to other insurance providers. 
But when we say comprehensive Volvo car insurance, it really is quite comprehensive. Here's what you can usually expect from a policy: 
New car if written off within the first year of ownership 
Volvo-approved repairs, with five-year guarantee 
Emergency overnight accommodation 

Drive other cars (third party only) 
24-hour accident recovery 
Volvo-trained technicians 
Uninsured driver promise 
Courtesy car with cover 
Personal accident cover 
Replacement lock cover 
Preserve your warranty 
Guaranteed Volvo parts 
Windscreen cover 

Did you know...?

Volvo is the Latin for "I roll"

90 days' EU cover 
Medical cover 
Optional extras: 
Lost or stolen key cover 
£100,000 legal expenses 
No-claim discount protection 
Courtesy car if your car is written off or stolen 
Volvo car insurance is available for new and second-hand Volvos, but be aware it will charge administration fees for cancellations.  
Volvo offers multi-car insurance, and not all vehicles insured have to be Volvos. Yet things change quickly in the car insurance world, so always check your policy before committing to Volvo car insurance. 
Did you know...?
Polestar is Volvo's performance brand and is looking to compete with Tesla
It sounds like a good idea to plump for Volvo car insurance for your Volvo doesn't it? But it's always worth comparing quotes from a range of insurance providers. Volvo car insurance might not meet your driving or financial needs. 
You can't buy this policy through GoCompare, but we compare not only prices from loads of insurers, but also a range of policies. This not only saves you time but allows you to make an informed decision on your car insurance. 
What's Volvo Free 7 Day Insurance? 
Volvo can provide you with free car insurance for the first seven days. It's only available for new and used cars bought through a dealership. It's more limited than the annual cover, but it is free. Speak to your dealer about arranging. This was in place when we had a nosey in February 2018. 
What's Care By Volvo? 
Care by Volvo is a subscription model that Volvo is planning on rolling out in the UK. It combines the cost of the car, roadside recovery, servicing, road tax and - yep - car insurance into one monthly package. In February 2018 it's only available for the Volvo XC40 within the M25, but may expand.  
What's the right insurance group for my Volvo?  
Insurance groups are one factor in how car insurance providers decide on how much you'll pay for your Volvo car insurance. 
Volvo V40  
Volvo V40 insurance group: 16-35 
The Volvo V40 is its five-door compact/small family model that it reintroduced in 2012. Like a lot of Volvo models, its large engine size puts it in the middle of car insurance groups. To find out exactly which Volvo V40 insurance group you're in, have a go on our car insurance group tool. 
In February 2018, the Volvo V40 comes in four variations: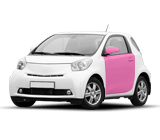 Volvo V40 Momentum 
Volvo V40 Inscription 
Volvo V40 R-Design 
Volvo V40 Cross Country 
Agile. Style. A sanctuary. All terms that Volvo uses to describe its V40.  
Volvo S40 
Volvo S40 insurance group: 15-34 (2nd generation, 2004-12) 
Before the V40 was the S40. It was Volvo's compact luxury car between 1995-2012. One of the safest cars on the market, it was the first car to get a four-star safety rating from Euro-NCAP. Volvo calls the S40 "the compact elegant family saloon."
The big engines in a S40 means it misses out on the lower insurance groups. Want to know your Volvo S40 insurance group? GoCompare's car insurance group checker has the answer! 
See also:
Telematics car insurance
New drivers car insurance
Young drivers car insurance
Volvo C30  
Volvo C30 insurance group: 14-34 
"The fun three door hatch coupe" is how Volvo describes the C30. Made between 2007 and 2013, it was Volvo's stab at a premium compact sports coupe. A big range of engine sizes (1.6 to 2.5 litre) explains the wide range of insurance groups the C30 covers. Use GoCompare's checker to find which insurance group your Volvo C30 is in. 
Volvo V50 
Volvo V50 insurance group: 16-34 
Like the Volvo S40 but love big boots and you cannot lie? The Volvo V50 is basically the estate version of the S40. The V50 is "the compact sports wagon to fit any lifestyle" or so says Volvo. 
Between 2004 to 2012 were the years of V50 production. To find the exact Volvo V50 insurance group for your model, have a go on GoCompare's checker. 
Other Volvo models to keep an eye out for...  
The Volvo XC40 D4 R Design won What Car? Car of the Year 2018. Its insurance group is 30. 
The Volvo V90 was Best Estate Car at the UK Car of the Years Awards 2017. Its insurance group is 27-36. 
The Volvo XC60 Mk1 was the best premium mid-sized SUV in Auto Express' Driver Power survey 2017. Its insurance group is 31-42. 
Cheaper car insurance tricks for my Volvo?  
On the hunt for cheap Volvo car insurance. Follow these tips: 
Paying annually tends to be cheaper rather than monthly 

A smaller engine size usually means a smaller premium 
Look at every type of insurance, including telematics 
Take care with add-ons, only pay for what you need 
Always shop around and compare prices 
Avoid modifications if possible 
Beware auto-renewals  
Volvos are high-end machines that pack a punch with big engines. As such they tend to be in the upper insurance groups. 
You can't buy this policy through GoCompare, but we compare not only prices from loads of insurers, but also heaps of policy features so you've got plenty of choice.
If you follow these tips and compare quotes you should find a great deal for your Volvo car insurance.  
By Sam Easterbrook