Including an element of windscreen cover on your car insurance could help with windscreen cracks, stone chips and replacements.
Key points
Specific windscreen cover may come as standard on car insurance, it may be an optional extra, or your policy may not offer it at all
Policies differ, but look for ones that repair or replace your vehicle's glass without full excess liability and without impacting no claims bonuses
Deal with damaged glass promptly
If you claim, use approved repairers
It's all too common to be the victim of windscreen damage on today's busy roads and streets, and replacement can be costly.
Even small stone chips and cracks can develop into bigger problems if they're not dealt with, while more serious impacts could leave you needing a complete windscreen replacement.
Windscreen claims are amongst the most common things dealt with by car insurance firms, with many drivers simply assuming that their policy will cover them for such incidents.
But this isn't necessarily the case, even on comprehensive policies.
Whilst all policies will cover the windscreen in the way they cover the rest of the vehicle, if you don't have specific windscreen cover you'll be liable to pay the full excess in the event of a claim and will risk losing your no claims bonus.
Some providers will offer specific windscreen cover as standard, others may present it as an optional extra for which you'll have to pay an additional fee, some policies may offer no windscreen insurance at all.
If you search for a policy through Gocompare.com, our results table will clearly show whether windscreen insurance is included and you'll also have the chance to filter the table so that it only shows options with such cover.
Did you know...?
Side windows and rear windows may also be covered
Some policies will pay for bodywork damaged by broken glass and offer an emergency number
Remember, though, that even those policies offering windscreen protection will differ significantly in terms of the level of cover they offer and exclusions and other terms they may impose.
It's important to read your documentation with care before buying.
What is windscreen insurance?
Windscreen cover allows you to recover the cost of repairing or replacing your vehicle's windscreen, side windows or rear window if they get broken or cracked.
It's possible that you'll get an emergency repair number to call, and some policies may also pay to repair bodywork that's damaged or scratched by broken glass.
The excess you'll have to pay if you make this type of claim tends to be lower than the standard excess, and claiming for windscreen damage won't usually impact on your no claims bonus.
Although all policies will differ, it may be typical not to charge an excess to repair chips or cracks, but to levy a windscreen replacement excess if this larger job is needed.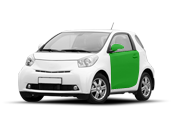 The amount may vary if you don't use an approved repairer, so contact your insurer for their approved repairer list.
If you do get a chip or crack, it may pay to get it sorted out as soon as possible before it spreads and makes a repair impossible.
If you fail to get such a repair in a timely manner it's possible that you'll invalidate the possibility of claiming for it on your insurance.
What's more, you should remember that driving with a windscreen with extensive damage is dangerous, could see your vehicle fail its MOT, and could be judged to be illegal.
How do I know if I have windscreen cover?
When you're taking out a car insurance policy, make sure you read the documents carefully without making assumptions about the level of cover you have.
Did you know...?
Pouring hot water onto a frosty windscreen could weaken the glass and cause it to crack
"It's essential that drivers know exactly what is and isn't included in their cover," said Gocompare.com's Matt Oliver.
If you drive a van, the same applies. Windscreen cover is included as standard in many fully comprehensive van insurance policies but not all, so read your documents or ask your insurer.
How do windscreens get damaged?
There are any number of ways for your windscreen to get damaged.
Windscreen chips can occur when vehicles drive over loose stones, while a combination of cold windscreens and warm heaters can crack or weaken glass.
There are even so-called 'motorway missiles', stones or other objects thrown from bridges at passing cars.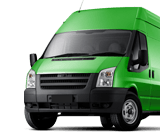 This can be extremely dangerous and frightening, and if it happens to you it's advisable to pull over safely as soon as you can and call the police.
When can windscreens be repaired?
Many repairers adhere to a standard defined under BSAU242a 1998. A typical checklist followed by reputable repairers would check that:
The problem is not within 6cm of any edge of the glass
The damage is at no point wider than 28mm
If windscreen damage is within the 30cm wide vertical band in front of the driver then the problem area should not be bigger than 10mm
By Sean Davies