Compare car insurance for women
Key points
Insurers can no longer legally offer women cheaper premiums because of their gender, but female-friendly insurers may find ways of targeting the customers they want
Search multiple options using GoCompare to increase your chances of finding an insurer offering the right deal for you, and use our other money-saving tips to keep down costs
As women are statistically the safer drivers and the motorists of least risk to insurers, they may benefit most from telematics policies – otherwise known as black box insurance
The search for the right car insurance for women has been a frustrating one since the 2012 European Court of Justice (ECJ) gender ruling.
The directive may have had the noble aim of removing gender discrimination – but when it came to the area of vehicle insurance, this had an unfavourable impact on females.
For many years statistics have proved that women are safer drivers than men, that they're less likely to make a claim than a male, and that claims they do make tend to be less expensive.
The road safety charity Brake has some eye-opening stats: "Men account for 73% of all worldwide road traffic deaths, three times the rate of women." As well as "in Britain, 95% of convictions for deaths caused by dangerous driving are against men."  
The Department for Transport's Reported Road Casualty report shows that, in 2016, there were 185,307 drivers involved in reported accidents on British roads. Most of these drivers were male (57.5%), with 34.4% involving female drivers, and 8.1% were cases where gender wasn't reported. 
Such statistics particularly apply to the highest-risk group of drivers that face the highest premium costs – young and inexperienced drivers. According to the Royal Society for the Prevention of Accidents: "Male drivers under 30 years old, and especially under 21 years old, were more likely to be involved in speed-related collisions."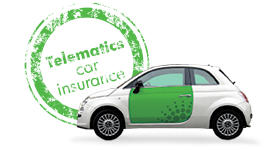 These facts were traditionally reflected by insurers in their assessments of risk and the resultant prices they charged motorists.
In short, women traditionally paid less for their car insurance, with premium savings most significant in the young driver category. The ECJ ruling effectively ended this, and young women drivers in particular were subject to higher premiums as a result.
How companies still offer 'women's car insurance'
Although insurers can no longer offer cheap car insurance for women just because of their gender, it's understandable that many will still want safer female drivers on their books.
One way they have attempted to do this is by producing advertising intended to appeal to women. They can also offer added extras which they believe females will find appealing, things such as priority breakdown cover, and cover for child car seats and (however patronising some may consider this!) handbags.
But as GoCompare's car insurance expert Matt Oliver points out: "There's absolutely nothing to stop a man taking out a policy that's been targeted at a female market. It's all about finding the best deal for you and – as the ECJ ruling makes clear – you can't be discriminated against on the grounds of your gender."
Research from Newcastle University Business School has suggested that another method some insurers may use to target the business of female customers is by weighting the importance of a job title in favour of female-friendly professions.
Your job is one of the many factors that insurers will take into account when calculating your premium, and each company will have its own way of assessing a particular occupation – read more in our article on how your job affects your car insurance.
If an insurer's looking to attract more female customers it may, therefore, offer lower premiums to workers in jobs that statistics show are more likely to be done by women – such as social workers and dental nurses. Likewise it may offer higher premiums to workers in jobs that are more likely to be done by men – such as civil engineers and construction workers.
Telematics can be the key to find cheap car insurance for women
As statistics show that women are safer drivers, it follows that there's a greater chance that they'll benefit from telematics insurance policies.
These use a black box or a mobile phone app to monitor your driving, and relate the premium you pay directly to your driving behaviour.
While such policies are traditionally thought to be of benefit to young, safe drivers, they have the potential to work for women in any age group.
If you search for car insurance through GoCompare, when you get your quotes, you'll see telematics options labelled and listed alongside more traditional policies. This allows you to compare and contrast the pros and cons of each.
Did you know...?
Before the ECJ ruling, 21% of female drivers said a European court should have no right to dictate laws which affect how much they pay for their car insurance[1]
More ways to save on car insurance for women
Telematics aside, all our other tips for cutting the cost of car insurance apply equally to women and men.
Consider, for example, paying annually, limiting your mileage, increasing your excess and improving vehicle security.
But, above all, shop around for cover every time you renew. We compare the policies and prices of multiple insurance companies in one quick and easy search to help you find the right policy at the right price.
By Sean Davies