Shopping for car insurance for young drivers
Key points
Young drivers' car insurance is notoriously expensive and is usually costly due to inexperience, reputation and risk
Driving without insurance is illegal and you risk having your licence revoked
Follow our tips for help in getting the right cover and keeping the price affordable
As a young driver, getting car insurance at the right price and with the right level of cover can be frustrating.
The cost of young drivers' insurance can be extremely high. But cutting corners could mean buying a policy that offers inadequate protection. 
A further fly in the ointment is that not all insurers will quote for you. Massive downer.
In 2015, the Department for Transport revealed that the related accident prevention costs for young drivers between the ages of 17 and 24 was £2.9 billion in the UK.†
It also found that road traffic accidents could be blamed for around 15% of all deaths for young adults between the ages of 15 and 25. So you can understand insurers erring on the side of caution.
However, it also stated that the number of young drivers getting seriously injured on the road had fallen by approximately 80% since the 1980s.
With all this in mind, we've put together some information to try to help you find a better deal.
"There are ways to try to reduce the cost as you build up a safe driver record and no-claims discount," said GoCompare's Lee Griffin.
Your first car insurance policies may not be the cheapest, but your quotes should still be competitive and offer you a breadth of choice and protection.
Does cheap car insurance for young drivers exist?
There are three main reasons why young drivers have to pay a lot for their car insurance - inexperience, reputation and risk.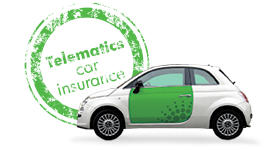 Inexperienced young drivers
Driving experience is a crucial factor - the more time you spend on the road, the better your driving is likely to be.
Drivers with more experience have a proven track record so long as they stay conviction and claim free. As a result, they get a no claims bonus, which is a discount on the price of their car insurance.
Your reputation precedes you
Young drivers have a reputation for causing more accidents than any other age group. And this is backed up by statistics from the Association of British Insurers.
Need more information?
The data reveals that the UK's 18-year-olds alone cause 50 collisions a day - three times more than drivers in their 50s.
Indeed, male drivers under the age of 21 are 10 times more likely to be involved in a motoring accident than drivers over the age of 30.[1]
This means insurance companies pay out more in claims for young drivers, and so charge more for insurance cover.
Young drivers present a greater risk on the road
Car insurance premiums are based on risk - in other words, how likely it is that an insurer will have to pay out on a claim.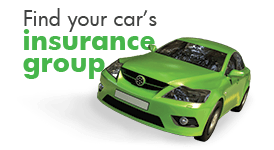 Insurers will look at your quote details (eg your claims history, the cost or type of the car you drive, where you live, your driving experience) and then decide what to charge.
Young drivers have more accidents and experience more car security issues, such as theft and vandalism.
They are, therefore, seen as a greater risk, and this is reflected in the high price of premiums.
How young drivers can reduce their car insurance premiums
While higher prices are the norm for younger drivers, there are some things you can do to lower your insurance costs. Read our top tips for cutting the cost of car insurance, but young drivers may want to focus on the following:
Did you know...?
Adding an experienced driver to your policy could reduce your premium...
... but if you're not honest about who the main driver is, you're committing fraud - known as fronting
Choose a small car
Get a car with a small engine - for example a 1.1 litre rather than a 1.6 litre - which is in a low car insurance group.
You'll also pay less Vehicle Excise Duty (often called road tax) if your car has a small engine capacity.
Avoid modifications
Modifications (upgrades to styling, audio or performance) may look good, but for the younger driver they may mean a big increase in the price of car insurance.
Alloy wheels, body kits and performance upgrades make vehicles more attractive to car thieves. Modified cars also tend to be more expensive to fix than ordinary cars.
Named drivers
Adding another driver with a clean licence and several years' claim-free driving to your policy could reduce your premium.
Just make sure you get consent from the person(s) who you'd like to add. That way they'll know to declare that they have access to another car when getting their own insurance.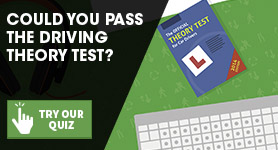 Also, if you're the main driver, make sure you're noted as such on the policy.
If you say the other person is the main driver because they have a better driving history, you're committing fraud. This is known as fronting, and you could invalidate your insurance.
Limit your mileage
If you only drive at set times of the year, perhaps during term time, then let your insurance company know.
To lower the risk of having an accident, avoid driving in rush hour and limit your annual mileage.
Consider a telematics policy
A telematics car insurance policy works by using a black box or a mobile phone app to monitor your driving. It then uses data gathered as the basis for setting your insurance premium.
Such policies are available for drivers of all ages, but are thought to be especially beneficial for safe, young drivers who are struggling to find competitive quotes.
The feedback you receive could also be seen as a valuable form of education to help improve your driving.
The easiest way to reduce your car insurance costs is to improve your reputation and driving record by staying conviction free, avoiding speeding, and building up a no claims discount
Agree a curfew
Some insurance companies may reduce your premium if you agree to limit your driving to certain hours of the day.
Improve security
Consider improving your vehicle's security. Fit an alarm or immobiliser and - if you have alloy wheels - invest in locking wheel nuts.
Park with care
If you can, park your car in a safe spot overnight. Parking off the road can lower the chance of your car being vandalised or stolen. Read more in our article on overnight parking and car insurance.
Increase your voluntary excess
Choosing a higher voluntary excess when you take out your policy will usually reduce the price of your insurance.
Don't choose an amount you can't readily afford though. If you make a claim, you may have to pay that excess before the garage will give your car back.
Get a Pass Plus certificate
Pass Plus is a training scheme for new drivers. Bear in mind that you'll need to pay for the course and you may not recoup the costs, but your driving should improve.
Read our article on advanced driving courses for more information on Pass Plus and other courses that may prove beneficial.
Other ways to cut costs
The easiest way to reduce your car insurance costs is to improve your reputation and driving record by staying conviction free, avoiding speeding, and building up a no claims discount. Other things you can do are:
Pay annually
Pay for your insurance when you take out the policy rather than by monthly instalments in order to avoid interest charges.
Consider your cover
If you have a car that's not worth much, consider third party, fire and theft rather than comprehensive cover. The car may only be worth a bit more than the excess on your policy.
Pay close attention to the options, though. Third-party insurance generally offers much lower levels of cover, and may not necessarily be cheaper.
How to get cheap car insurance for young drivers 
You won't be surprised to hear this... Shop around and review prices using a comparison site such as Gocompare.com!
Only pay for what you need
Make sure you're not paying for policy benefits you don't really need. For example, legal assistance or courtesy car cover may not be essential to you.
Shop around
There will be a vast difference between the lowest and highest quotes from different insurers.
Choose the cover you need and compare lots of premiums using an established comparison site such... Like us!
Some insurers will be more competitive than others for different drivers, vehicles and regions. So bear in mind there's no such thing as a 'best young driver car insurance policy' for every driver.
By Sean Davies