Guide to Zenith car insurance
Zoom past all the confusion by taking a look at our guide to Zenith car insurance.
Key points
Zenith offers comprehensive and third party, fire and theft insurance (TPFT) with multiple add-on options, like breakdown cover
If you make a claim, you'll have to pay the compulsory excess. But you may end up paying additional excess if you're a young or inexperienced driver
It's worth checking the details of your car insurance policy to make sure you know what's covered, and other considerations such as Zenith's cancellation policy
If you want to know more about some of the car insurance providers, you've come to the right place. This time round, we scale the giddy heights of Zenith car insurance. 
Zenith car insurance
Let's have a look at some of the company history, policy types and some tips for cheaper car insurance – who doesn't love some top tips to save money? 
What's Zenith Insurance? 
Zenith Insurance is based in Gibraltar and has been a provider of car insurance for UK customers since 1937.  
Zenith is a part of the Markerstudy Group of Companies, which includes a range of repair, management and insurance products and services.  
Markerstudy has a Customer Charter, which means that its businesses must adhere to its values, which are to: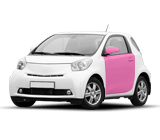 Consider the needs of the customer 
Be fair, honest and realistic 
Innovate 
Have accessible and efficient service 
Protect consumers from fraudulent activity 
Can I insure my car with Zenith? 
Zenith provides comprehensive and third party, fire and theft (TPFT) policies, with a range of excess options and add-ons.  
A TPFT policy will cover the third party for damage to their vehicle, property or person, but it only covers your own car for theft or fire damage. 
Comprehensive car insurance will cover you for everything listed above, as well as damage to your own car. And, more importantly, any injuries you sustain. 
See also:
Telematics car insurance
Insurance groups
If have an accident in which you're deemed to be at fault, you'll have to pay compulsory excess. Be warned - you may also be charged additional excesses if you've had previous accidents, and are a young or inexperienced driver.  
You can also choose to pay voluntary excess, which might help to reduce your premiums. But you don't have to, and probably shouldn't take on an amount you couldn't afford to pay in the event of a claim. 
Included in the price of their comprehensive car insurance is 60 days' EU cover, a courtesy car, windscreen cover, 24-hour claims and emergency helpline, and approved claims repairs guaranteed for three years.  
As the named driver on the policy, you might get a bit of a discount if you've built up no claims bonus (NCB) from your previous car insurance provider. You may have to provide proof. 
You can also add on things like breakdown cover, legal protection, guaranteed replacement car, no claims discount protection and keycare cover.  
Is its cover right for me?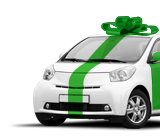 It's worth doing research about any insurance provider before you take out a car insurance policy. And there's plenty of reviews and information about Zenith and its customer service online. 
Just make sure that the policy you are looking at covers your needs – what may suit someone else may not apply to your situation.  
How can I cancel the policy? 
You can cancel your Zenith car insurance at any time by calling its customer service team.  
The amount of refund (if any) or cancellation fee will depend on the circumstances of the cancellation.  
Refunds of your premium will be calculated based on whether you've made a claim, if any outstanding premium costs are owed... And minus the cancellation fee.  
Always read the car insurance paperwork for more specific advice about how to end your policy.  
See also:
New drivers car insurance
Learner driver car insurance
Young drivers car insurance
Get top tips for cheaper car insurance 
Our number one tip for cheaper car insurance is to compare!  
Don't peak too early - shop around different insurance providers to see some of the cheapest prices for car insurance on offer.  
Paying for your cover monthly may be more convenient, but it can be cheaper overall to pay annually, so it's a good idea to save up for it. 
Where you park your car might affect your premium, as may the annual mileage you drive. 
For more tips and tricks on how to get cheaper car insurance, see our top tips guide.  
Now you know a little more about Zenith car insurance, you'll be better prepared for your comparison journey into the realm of car insurance.  
By Amy Smith