What is van leasing?
It's a long-term rental agreement allowing you to drive a brand-new van for a set amount of time in return for monthly payments. You will not own the van and the leasing company will be the registered keeper of the vehicle.
Once the lease term has finished, which is usually between two and four years, you hand the keys back and have nothing left to pay.
You can then decide whether you want to lease another van or purchase a vehicle yourself.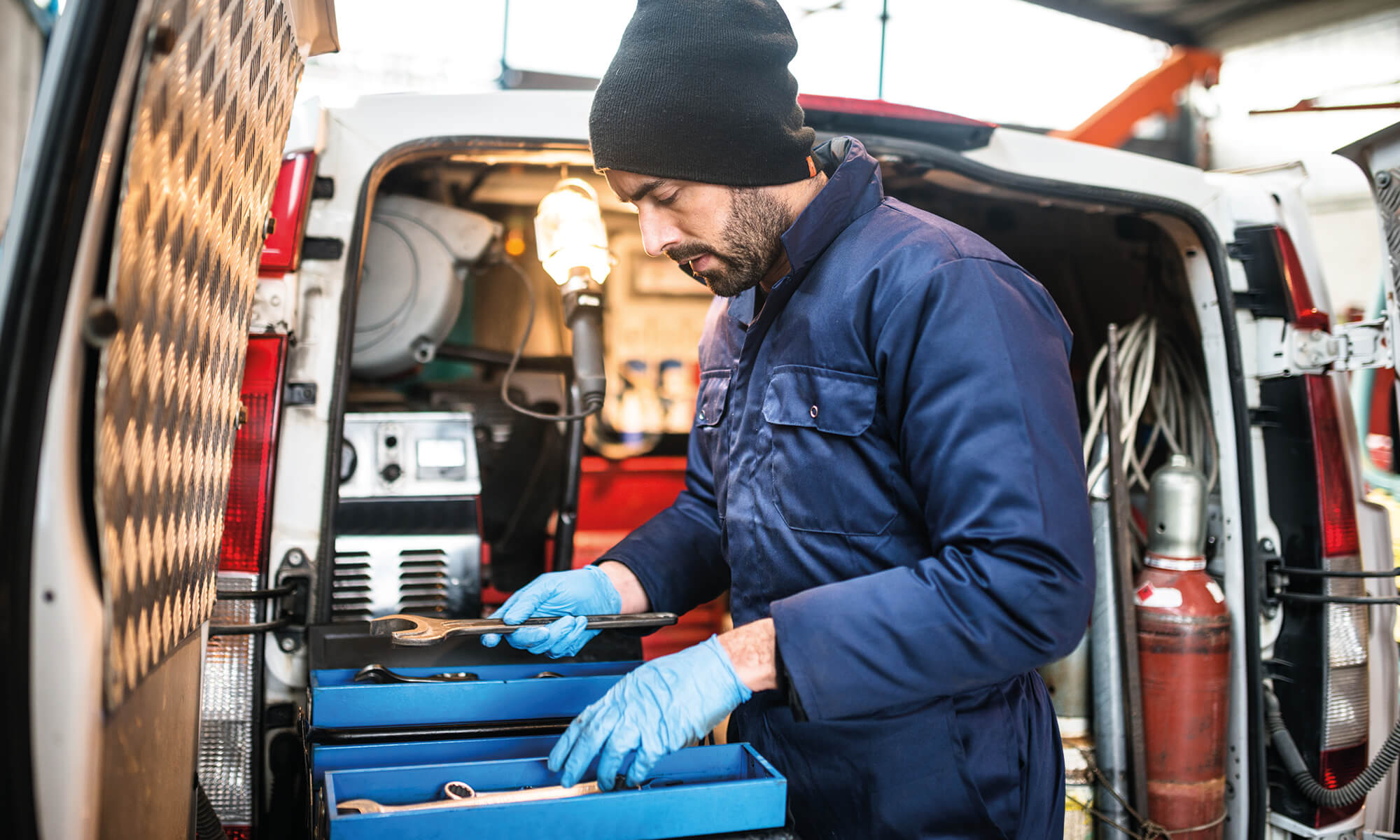 Who can lease a van?
Most companies require you to have held a full UK driving licence for at least a year and many have a minimum age requirement, which is usually between 18 to 24 years old.
You're also required to meet the financial eligibility criteria of the leasing company. This is done by checking your income and credit score. They'll also want to know about any existing debts that you're currently paying off. Basically, they need reassurance that you can afford the lease and that you have a history of repaying debt successfully.
How does van leasing work?
Decide on the make and model of van that you would like to lease

Choose the contract length

Determine how many miles you expect to drive per year

Most lease companies require an initial payment, but you can usually choose how much this will be

Compare the van lease deals available for the options you've selected

Once you've found a great deal, you can apply to lease the van. The company will perform a credit check and determine whether they're willing to accept your application

If you're accepted, the van will be delivered to your address, or you can pick it up

You make your monthly payments to the lease company

Once the lease term ends, the van will be picked up and you have nothing left to pay, unless you've caused any damage to the vehicle that goes beyond normal wear and tear
What are the benefits of leasing a van?
The advantages of leasing a van are:
Access to brand-new vans that you may not be able to afford in other circumstances
Opportunity to change your van regularly when the contract ends
You won't have to sell the van or worry about it depreciating in value
You won't have to pay for road tax, the lease company will sort this
Certain lease deals will include things like breakdown cover and maintenance of the van
What types of van can you lease?
Take your pick from:
Small vans – Used for small businesses, like tradespeople, dog walkers and florists. They tend to be economical with fuel and fall into lower insurance groups, making your insurance cheaper
Medium vans – These are primarily side-loading vehicles, with plenty of space for transporting tools, goods or equipment. They can still fit into a standard parking space and usually carry two passengers and one driver
Large vans – Perfect for transporting large, long or heavy items. You can transport goods and cargo easily. Although they're quite cumbersome, so you may need some practise driving one
Pickups – Pickup trucks allow you to have the comfort of a car with the capability of transporting a large amount of cargo, up to a tonne, in fact
Dropside tippers – The sides of the flatbed drop down for easy access when loading manually or by using a forklift. They can be the right choice for professions like landscapers and scaffolders
Minibuses – A passenger carrying vehicle used to transport between nine and 16 people
Electric and hybrid vans – A wide range of vans are available as electric and hybrid options, and they can travel over 200 miles on a single charge
Campervans – Your home is the open road with a campervan. Know that you have a comfortable place to stay for the night as you travel around
How much does it cost to lease a van?
Your monthly payments will depend on a few different things:
Make and model of the van – Vehicles with a higher value will be more expensive to lease
Initial payment – How much you're willing to put down as a lump sum at the start of the rental agreement. This is typically equivalent to one, three, six, nine or 12 months of payments
Annual mileage – How far you expect to drive per year will affect the price. A higher annual mileage will make your monthly repayments more expensive
Contract length – A longer lease means lower payments
Add-ons – Adding extras to your agreement will push up the cost, like in-built sat-nav or tinted windows
Why compare van leasing with Go.Compare?
We can easily tailor your search to your needs. All you need to do is choose the van's make and model, as well as other factors including contract length and initial payment amount.
We'll then narrow down the options to suit your requirements. From there, you can easily compare each deal to find the right choice for you and apply.
Do I need to insure my lease van?
Yes, it's vital that you insure your lease van. You can do this as you would for any van.
Compare van insurance policies with us from multiple providers to find the right fit for you, especially if you're using your van for work.
Can I lease a van for business use?
Yes, you can lease a van for your business. It works much the same as it would for personal use. You choose the vehicle or fleet (if required) and make monthly payments until the contract ends. The lease company will still want to verify that you'll be able to make the payments.
Frequently asked questions
You can usually lease a van for between two and four years, although there are short-term leases available.
There are other van finance options available:
Personal contract purchase (PCP) – You pay an initial deposit, as well as monthly payments, but you have the option to buy the van at the end of the contract with a balloon payment
Personal contract hire (PCH) – You pay an initial deposit and monthly payments, like PCP, but you don't have the option to purchase the van at the end of the contract. It's usually cheaper than other van finance options
Hire purchase (HP) – Again, you'll pay a deposit and monthly payments but you can also pay an 'option to purchase' fee, so you can purchase the van, if you want to
No, for that you'll need another type of van finance, like PCP or HP.
After the lease term ends, the van is returned, and you can choose to lease another vehicle or buy a van yourself.
You'll usually find that options are more limited if you have a poor credit score. This is because you won't have a good track record of paying off debt, so the lease company can't be certain that they'll get their money back.
You may have to find a specialist lease company, which could mean that it ends up being more expensive.
Yes, you are if the damage is above what would be classed as normal wear and tear. This will be detailed in the terms and conditions.
You're not expected to return the van in showroom condition, but any damage will need to be paid for by you.
It may be possible to part exchange your van for a lease vehicle and it can lower the cost of your payments.
As the lease company is the registered keeper of the van, it will be responsible for the road tax. New vehicles aren't required to complete an MOT for the first three years, but if your lease is longer than that, you'll need to pay for one.
Yes, most companies will require you to pay an initial payment. You can choose the amount, typically it will be one, three, six, nine or 12 months' worth of payments.
Note that a higher initial payment can lower your monthly repayments, but make sure it's still affordable.