What measures can you take to improve the security of your caravan, and how may they impact on the price of your insurance?
If you search for policies through Gocompare.com you'll be asked for details of where the caravan is kept overnight and will be able to list the security devices you have on it
Next to taking out a mortgage, buying a caravan could be the most expensive purchase you'll make.
With even a second-hand model likely to set you back several thousand pounds, a van is certainly a step up from that two-man dome tent you've been using since your first trip to Glastonbury.
When making such a big investment, it's vital to make sure you're properly covered by having the right caravan insurance.
And making sure you have tip-top caravan security could be a good way of reducing the cost of your premium.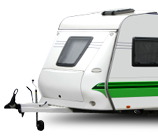 According to the AA, 4,000 caravans are stolen from driveways, storage compounds, motorway services and the roadside each year in the UK.[1]
If you search for policies through Gocompare.com you'll be asked for details of where the caravan is kept overnight and will be able to list the security devices you have on it.
The information you provide will play a part in calculating the prices and options you see in the comparison table.
See if you can improve security and save money on your insurance by following some simple steps.
Security devices
A huge range of anti-theft devices are on the market and a good combination of gadgets will vastly reduce the likelihood of your van being stolen.
Unfortunately, no device is absolutely fool proof and - given enough time and seclusion - the most determined thieves will find a way to steal a caravan.
But, as well as making it extremely difficult for them to succeed if they do decide to have a go, security items can act as a visible deterrent, making thieves less likely to target your unit in the first place. The type of caravan security devices you should consider include:
Wheel clamps
Wheel clamps are fitted to a touring caravan when it is stationary and unattended. They take seconds to put on but are very difficult for thieves to remove.
Hitch lock
A hitch lock is a cover which prevents your caravan tow bar from being attached to another vehicle. Make sure you have the correct size hitch lock for your caravan model, as making do with an ill-fitting one will make it easier for thieves to get to work.
Many caravan insurers will specify that, as a minimum level of security, you must have wheel clamps and a hitch lock for your policy to be valid.
Chassis lock / Axle wheel lock
These lock the wheels on a touring caravan into position. On more modern vehicles they are often fitted as standard.
Alarm
There are many types of caravan alarm available to buy, some using increasingly advanced technology to keep your van as secure as possible.
As well as standard alarms featuring sound and flashing lights if triggered, you can also buy sophisticated models which can be operated remotely with a control fob or even your mobile phone, regardless of your location in the world.
Make sure passports, jewellery, phones and cameras are out of sight
Mobile phone-operated alarms work using SMS, relying on a pin code for security.
Tag or tracker
A tag or a tracker allows police to detect the location of a stolen caravan and get to it, often before any damage is caused.
Having one of these fitted to your unit could reduce your caravan insurance premium, too, particularly if the security device is approved by specialists such as Sold Secure or Thatcham.
Corner steady leg locks
Corner legs are used to steady caravans and trailers when stationary and leg locks immobilise them, preventing thieves from making off easily with your unit.
Mule
A so-called 'mule' could be described as an angled leg that's dropped down from the body of the caravan to the floor. This will dig into the ground if a would-be thief tries to tow the van away.
Security posts / Hitchposts
A lockable security post on your drive that physically blocks in your caravan is a good deterrent, as thieves may be persuaded to move on to an easier target.
There are different models, with some being embedded in concrete and some secured to the surface of the drive or path. Some posts have removable sections and some fold down, allowing you to simply drive over the base when you want to move your caravan.
Window locks
Window locks can add an extra level of security. They're more likely to be found on static caravans than tourers, and static van insurers may take this factor into account when calculating premiums.
Additional security devices to consider
For an added level of security that may also be recognised by insurers, think about things such as:
An anti-snake device (steadies a touring van when towing)
Locking wheel nuts
Extra security tagging, such as micro tag security marking and/or extra ID kits such as CRiS, Stop-theft or Thief-beaters
SmartWater security system
Caravan site security
Caravan site security will be a particular issue for insurers covering static rather than touring caravans, with good security potentially leading to cheaper premiums.
In Gocompare.com's static caravan quote process you'll be asked whether the site has any or all of perimeter fencing, a fulltime warden, security gates and CCTV.
Secure compounds
For added security, keeping your caravan in a storage compound can be a good idea, either throughout the winter or all-year round in between trips.
The Caravan Storage Site Owners' Association (CaSSOA) † lists storage sites across the UK and many insurers offer a discount if your van is kept at one of these sites, or at a similar secure venue. Find out more in our guide to getting your caravan ready for winter.
If you search for policies through Gocompare.com you'll be asked about overnight storage, and one of the options will be to tell us whether your van is kept at a CaSSOA site.
On-site security
Remember that thieves don't just target caravans when they are out of sight and, perhaps, out of mind. It's not uncommon to hear of caravanners returning to the campsite or motorway services car park to find their beloved mobile home gone.
Forgetting to put on the hitch lock or thinking "I'll only be gone five minutes" could give an opportunist thief the chance to drive off with your caravan, quite literally in broad daylight!
Your personal possessions could also prove a temptation for thieves able to break in or reach through an open window or door whilst your back is turned.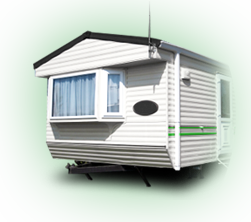 Some caravanners stow a safe on board to lock valuables in; at the very least, make sure passports, jewellery, phones and cameras are out of sight and that your insurance covers personal items as well as the caravan itself.
Even if your policy does offer this protection, consider whether it provides sufficient cover for all your personal goods, and whether you have high-value items outside that range.
You may want to consider whether such items are already covered by another policy such as your home insurance or travel insurance, or under a packaged bank account, or whether you want to take out another product such as a dedicated gadget insurance policy.
Try to avoid doubling up on insurance cover - this can complicate any claims and lead to increased renewal premiums on multiple policies.
Be security conscious every single time you leave your caravan, no matter for how short a time, as careless behaviour could invalidate your insurance.
Personal safety
When thinking about security, don't forget your own safety and that of your family whilst away in your caravan.
Having a smoke alarm and a carbon monoxide detector on board is essential, as is keeping a fire extinguisher to hand and being vigilant around naked flames.
Take extra care if you're using a paraffin (kerosene) heater. Be aware that insurers may see this as an extra risk and price policies accordingly.
There are also certain things you need to know before you tow a caravan, such as which towing mirrors you need, how to make sure your unit is securely hitched, and the maximum weight of the unit you can tow considering the make and model of the tow car.
Whether you're a caravanning newbie or an experienced tower, make sure everything is safe and sound before your next trip.
By Rebecca Lees