If I log in to Facebook right now, I'm confronted with a barrage of pleas for money.
At least 12 of my friends are currently on charity fundraising missions and everyday my news feed is rife with demands, begging and usually, far too many exclamation marks.
Not long ago I was one of them, on a quest to secure donations for a charity race I'd been strong-armed into. It's a tough gig.
It's not enough that you're undertaking a punishing physical challenge (yes, 5km was hugely challenging for me, thank you very much) – people just aren't that impressed by stuff anymore.
Go big or go home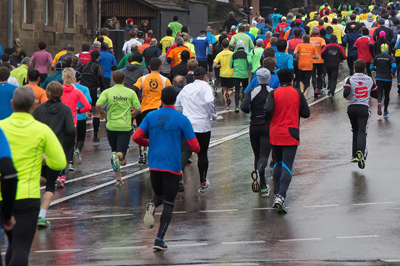 Trekking the Great Wall of China? S'alright. Ten marathons in ten days? Meh. As with everything in life right now, people want more bang for their buck and convincing them to part with their hard-earned cash in the current climate is a challenge in itself.
As Katie Love, fundraising manager from the Compton Hospice, says: "There's so much competition out there – so many good causes all vying for attention, and individuals have less money to give. The average person on the street is more concerned about keeping pennies in their own pockets – and who can blame them?"
Still, raising a decent amount of money is not an impossible task, providing you think outside the box. "It's not enough to bombard Facebook friends and Twitter followers with outright pleas for sponsorship," says Katie.
"Keep people interested in what you're doing. What are you planning? How's training going? Let them see that you're working hard and towards a goal, and keep it fun and friendly."
Could mountain trekking be your next big challenge?
Blog it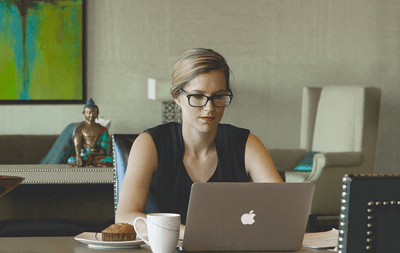 Indeed, faced with a seemingly impossible 5km run, I set about documenting my progress with blog posts, and with the help of mates also taking part in the run, a series of YouTube videos poking gentle fun at sporty types and running culture overall.
They were enough to pique the interest of Facebook and Twitter folk, and the donations started rolling in (some from as far afield as Dubai, and from people we had never even met – so don't underestimate the power of the internet).
As Katie notes, if people feel they're really getting something for their money, they're likely to donate, and often, actively spread your message, too.
Want to build up your blog? Here's how Ricky Willis aka Skint Dad did it
Go viral
This was certainly the case for Jack Henderson, a young boy who became an internet sensation after launching his website, drawing literally anything requested of him, in order to raise funds for The Sick Kids Friends Foundation after his baby brother fell ill.
He set out to raise £100. He ended up raising £33,000 – a lot more than you'd get from your standard cake raffle.
"Playing on your strengths and weaknesses is also important," says Nina Roberts, from the Roy Castle Lung Cancer Foundation. "If there's something you really hate or fear, confront it and get sponsored in the process. For example, I really hate bananas, so if I ate 100 a day I know my friends and family would sponsor me to do it, just to see me squirm."
Cats on YouTube, does it get any better than this?
Think outside the box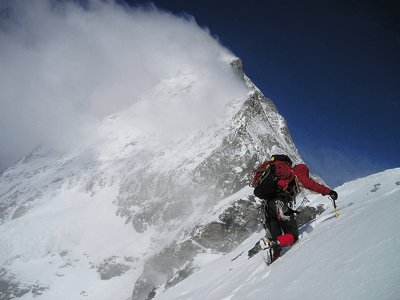 This is particularly useful advice if you're already well-matched against your challenge. There's no fun in sponsoring an outdoors-loving rock-climber to hike up a mountain. But if that rock-climber announces he'll have his chest waxed before the event as long as a certain amount of money is raised, people are more likely to pay attention.
To get people really digging into their pockets, though. Push it even further and tackle something you genuinely can't do. Honestly speaking, when I set about preparing for my gruelling 5km run, I was more concerned with whether I could cross the finish line in one piece than I was about raising money. And yet on race day my JustGiving page boasted a not-insignificant £1,250 – no raffles or begging emails involved.
 Could white water rafting in the Grand Canyon be your fundraising activity?
Top tips to get your sponsorship soaring
Super sponsors
If you're using a sponsor form or site like JustGiving.com, make sure the first person to make a donation gives a decent amount. "People tend to follow suit with things like this," says Katie. "Whether the first sponsor donates £10 or £1, subsequent sponsors are likely to give the same."
Match funding
If you work for a large organisation, it's always worth asking if they offer match funding, or any other support for fundraising activities by employees – many do.
Stop the presses
Approach the local media to help spread your message. Local papers are often after human interest pieces, and local radio stations frequently want small fillers for breakfast shows. This doesn't necessarily equate to more donations, but as Katie says: "You may well grab the attention of someone who can help, or attract support you weren't expecting."
In the window
Don't forget traditional resources, says Maureen Harrison, chief executive of the Sick Kids Friends Foundation. "It's amazing what people will stop and look at. Using community resources to advertise can be very valuable. Notice boards in supermarkets, retail outlets and leisure facilities can still grab people's attention."
A little goes a long way
Asking many people for a small donation will be more effective than asking a few for a lot, says Maureen. "The current trend in income for charities is that many people are reducing the size of gift which they give to each request for sponsorship, but are generally making more donations overall."
Consider ways to capitalise on this. For example, asking management if your 1,000-employee office complex can have a dress-down Friday for £1 per person will raise considerably more than a pleading 'email all' round-robin."
Do you have any tips to help boost your fundraising efforts? Let us know onTwitterorFacebook.