Alas, London 2012 is over, leaving a massive Olympics shaped hole in many of our lives.
If, like us, you can't remember what the devil you filled your life with before you became an armchair expert in handball, volley ball, the steeplechase and shooting, don't fret! We've compiled 10 criminally overlooked sports to enjoy...
Arm Wrestling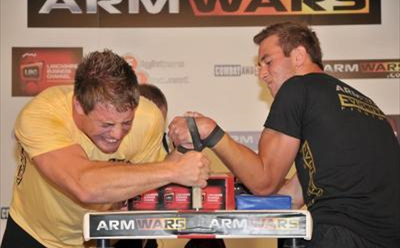 Established in the UK, Arm Wars is currently televised in 77 countries and watched by millions each week. Well and truly graduated from its gritty pub back room roots, arm wrestling is now complete with all the psych-chat, bravado and high production values of US wrestling. It's also home to some seriously trained pro sportsmen and women who you really wouldn't want to mess with. As entertaining as it is brutal, Arm Wars boasts the likes of Arnold Schwarzenegger, Sly Stallone and Bruce Willis as fans.
Beard & Moustache Championships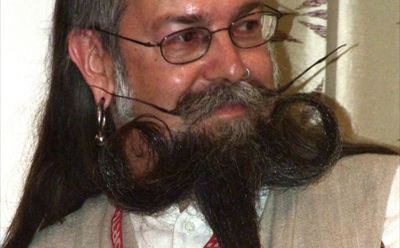 Men want to be them. Women want to shave them; these hirsute heroes have dedicated years of their lives sculpting their funky face wigs. And they've set the (handle)bar high.
Awards range from classic natural full beard to freestyle moustache, and, like all the best games, the rules can be brutal. There's even an award for the Best False Beard, meaning wives, kids or follically challenged gents can get involved too. It's on next month, so get growing.
Bog Snorkelling
Muddy hell! The premise is simple; speed up and down a filthy 55metre boggy trench as fast you can. There's only one rule: no swimming. This is all about flipper power. And sheer bloody mindedness as you battle thick weeds, peaty sludge and willy-withering temperatures. Currently played in Ireland and Australia, its spiritual home is in Llanwrtyd, Mid Wales. Over its 27 annual August bank holiday events the sport has attracted contestants from all over the world, many of whom mark the occasion in wacky fancy dress.
Camel Polo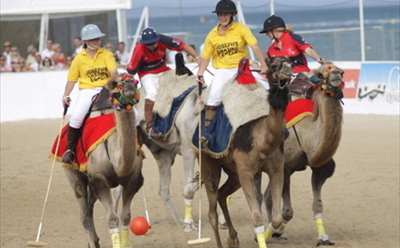 A bit of a specialist sport: there's no league you can follow this side of the Middle East and there are no repeats on Sky Sports. But it's slowly getting popular, with camel polo being showcased at the last three British beach polo championships. Not bad, considering there's only one UK company  playing the sport... and if you can afford it, they can bring it to private parties!
All you need is a field and they'll bring the rest; players, camels, commentary and the obligatory safety fencing. Just sit back and enjoy this ancient eastern sport. Maybe even put a few quid down – just don't get the hump if you lose.
Chess Boxing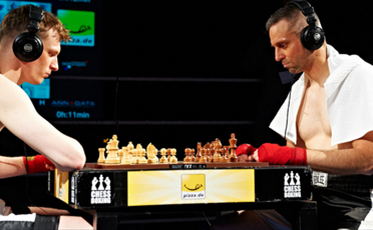 Let's get ready to…check mate? Flexing mind and muscle, the battleground alternates in rounds from board to ring with serious intensity. Eleven rounds in total, the noble fighters switch between cerebral and cardio until someone wins by check mate, knock out or time out. The more punches are thrown, the more mistakes are made and the more the crowd seem to lap it up... To the point the players wear noise cancelling headphones during the speedy chess rounds! Two of the hardest games in the world: this shouldn't work – it actually began as a performance art installation – but it seemingly does. Look out for regular events  at London's Scala.
Chilli Eating Championships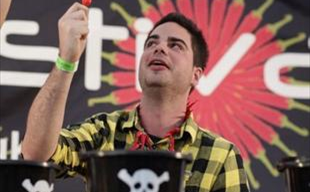 Feel the burn! A common slogan in sporting circles, but never quite as relevant as it is in the competitive chilli eating scene. The highlight of Brighton's Brighton's Fiery Foods Festival, 15 daring heatseekers gradually munch their way through the chilli family from the juicy jalapeno to the notorious nagga. Side effects include screaming temperatures, popping ears, uncontrollable dribbling and delirium. When it comes to schadenfreude this spectator sports wins hands down.
Croquet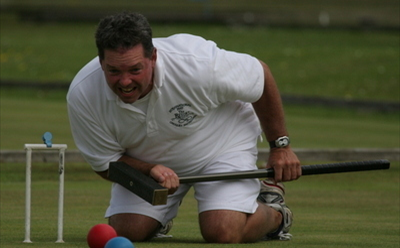 A quintessential English sport. Make that quintessential international sport; The World Croquet Federation now boast 30 nations... With more joining every year. Most recent signees are Latvia, Portugal and India. It's so popular, in fact, golf croquet is the national sport of Egypt. With various different styles – from extreme croquet to ancient croquet – there's a set of rules to please every sportsman. Golf croquet is the best platform for beginners thanks to its speedy pace and simpler rules. Once you've nailed that, head for association croquet and marvel at the techniques and tactics at play. Find your nearest team.
Kabaddi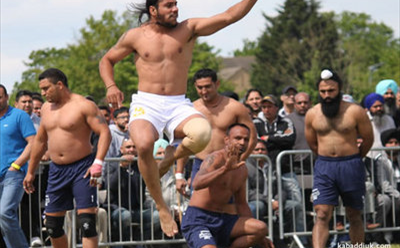 Kabaddi is to Asia what football is to Europe: massive. No fancy equipment necessary, just a desire to scrap it out in a game that neatly comprises British Bulldogs, wrestling, tag and classic breath-holding. It's had a presence in the UK for well over 20 years and both England's male and female teams are repping hard for it to be an Olympic sport by 2020. For it to be acknowledged by the IOC over 50 countries need to play it. Right now it's played in over 30. Like all contact sports, it's great to watch and it's happening all over the country. Find your nearest league.
Tug Of War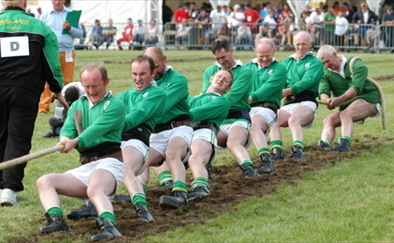 You can't beat a good tug. Especially when it's as organised and managed as efficiently as the UK's Tug Of War Association. None of your FIFA flimsiness here, the weigh-ins are treated with the seriousness all competitive sports demand, there are stringent anti-doping rules and really cool boots that have metal plates which dig into the ground. Possibly the oldest sport of this selection, it can be traced back to ancient Greece and was an Olympic sport until 1920. Team GB's golden era was London 1908: we smacked it, winning gold, silver and bronze. There are loads of regional teams, so get tugging.
Welsh Wrestling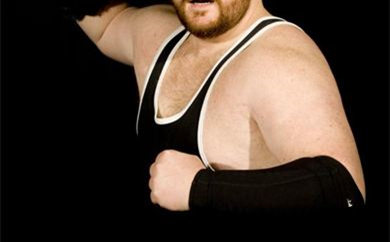 Enjoy the drama of WWE but tire of the pomp and dollars? Then look no further; Welsh Wrestling offers all the same fast-paced professional action but does so in arenas so small and intimate you can smell the sweat and hear the ring creak. A card carrying member of the Union Of European Wrestling Alliance, these muscle-bound men and women can be found battling it out all over Europe. Complete with all the stories and top-rope energy of its larger American counterpart, key players to look out for include current champ Bison Brody (pictured), Kade Callous and the belly-busting 400lbs brute Big Dog.