Insurers will no longer be able to use a person's gender when calculating a car insurance quote, meaning that women's premiums are likely to get more expensive as of this December.
According to Gocompare.com's average best annual premium for male and female car insurance quotes, there's still a 41% discrepancy between car insurance prices for the respective sexes. This suggests that when prices change, they will do so dramatically.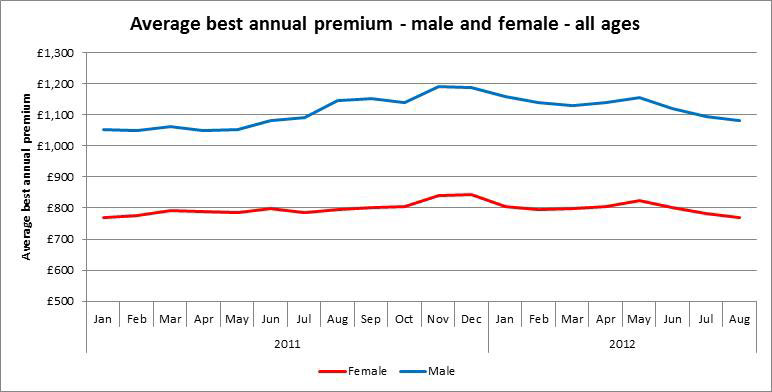 For young drivers (aged between 17 and 18, the gap in insurance prices was even wider, at an average of 88%. Male drivers have been paying an average £1,776 more for their annual car insurance policy.
Gocompare.com's Head of Motor Insurance, Scott Kelly, said, "From 21 December insurers will be prohibited from using gender in their pricing. But, as our survey shows, there has been no equalisation of rates to date, so the introduction of unisex rates is likely to have a sudden and dramatic impact as insurers seem to be holding off until the last minute.
He continued: "We expect that the implementation of unisex rates at the end of the year will see premiums equalised at the higher male rate, rather than at the lower rate for females. If that is the case, women drivers will see their premiums rise by just over £300 on average, but for younger age groups the increase could be as much as £2,000."
"Unisex rating is uncharted territory for insurers and we won't know the full impact until next year, so female drivers will be taking a gamble by switching now. However, one thing that will remain constant for both women and men is the need to shop around for their car insurance on a price comparison site like Gocompare.com to ensure that they get the cover they need at a competitive premium."
Gocompare.com's 'Gender Watch' survey analyses over 10 million real car insurance quotes carried out on Gocompare.com between 1 January 2011 and 31 August 2012.