If there's a drop or two of motor oil coursing through your veins, you will have noticed the all-pervading hype around the new Jaguar F-Type.
Unveiled this week at the Paris Motor Show, and the subject of much industry chatter and speculation for the past few months, it's a gorgeous little sports car to fill a hole in the company's rather luxuriously top-heavy model line-up. Is it the spiritual successor to the E-Type? Possibly. Is it jaw-droppingly beautiful from all conceivable angles? Oh, most certainly.
However, one thing a lot of people have been talking about since the reveal is the price. The entry-level F-Type is a hefty £58,500, with top-end supercharged V8 models going as high as £79,950. That's expensive. Any thoughts of this being a Boxster rival have totally gone out of the window. It's cheaper than a 911 (which is, of course, how the E-Type was positioned all those years ago) but it's still a lot of money.
So what about us average Joes who barely have two beans to rub together? The F-Type seems stratospherically out of reach, does it not? But never fear, it is easily possible for you to have a little of that Jaguar magic in your day-to-day life without selling your kids to pay for it. Here are six affordable Jags for those on a budget…
XJ6 (XJ40) [from £1,000]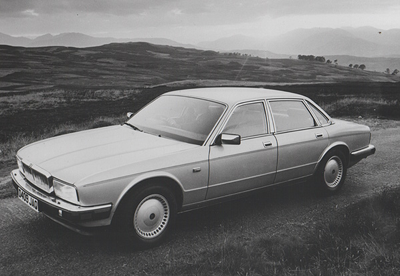 Well, we have to start with an XJ6 really, don't we? The XJ40-era 6 was sold between 1986-94, and in '93 earned the lofty government-sanctioned title of 'Safest Car in Britain'. Impressive, that. It was a total redesign of its Series III predecessor (although the two were sold concurrently for several years), and over £200m was invested in its development; it was far lighter and stiffer than older XJs, with tighter panel gaps and a lower drag factor.
You might as well ignore the lesser engines and plump for the 4.0-litre six-cylinder, eh? You're not buying an XJ6 for frugality are you? Hell, you could even go crazy and buy an XJ12 – the V12-engined version. Swanky. Beware, though – when something breaks, you'd better brace yourself for financial trauma…
X-Type [from  £1,500]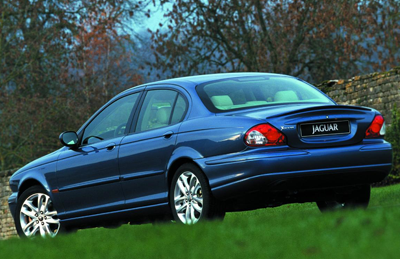 Looked down upon by Jaguar aficionados as being a tarted-up Mondeo, the X-Type is something of a bargain these days. The millennial baby Jag, it could be had as a saloon or an estate – the company's first series-production estate car, in fact – and is powered by the AJ-V6; an engine unique to the X-Type that's available as a 2.5- or 3.0-litre. The car shares about 20% of its bits 'n' bobs with the Mondeo, meaning that it should be quite cheap to run and repair. In theory. (You can also get it as a diesel, but that's not really very Jaguar, is it?)
S-Type [from  £1,500]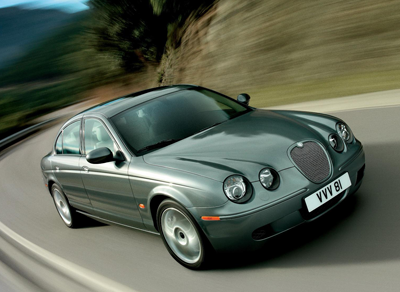 The S-Type divided opinion when it debuted at the 1998 Birmingham Motor Show. To some, the design was a glorious slice of retro chic, evoking its 1963 forebear and namesake. To others, it was a grotesque pastiche. Either way, they're as bargainous as the X-Type these days. And you can get a lot for your money, depending on spec: touch-screen sat-nav, heated leather seats, posh bits of wood, and a smorgasbord of creamy-smooth V6 engines to choose from. Or if you're feeling saucy, you might fancy blowing £10k on the supercharged V8 of the S-Type R – that thing provides 390bhp. Bonkers.
XK8 [from  £4,500]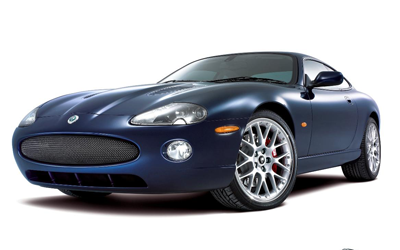 The XK8 has been around since the mid-nineties, but if you slap a private plate on one it'll still look reasonably contemporary. They sell now for around four-to-five grand, which is pretty darned good for a swoopy coupé with real race provenance, a gargling, shouty V8 and all of the executive interior appointments you could wish for when being spirited across continents.
There is a supercharged version available, but you'd still have fun in the bargain-basement naturally aspirated 4.0-litre model. It's a lovely, rounded thing which tops out at (a limited) 155mph, and comes crammed with computer-controlled suspension, adaptive cruise control, an incredibly woody dashboard and a huge boot. Of all the cars in this list, though – with the possible exception of the XJ-S – this is the one you'd buy if you haven't got any friends. The rear seats are tiny.
XJ6 (X300) [from  £2,500]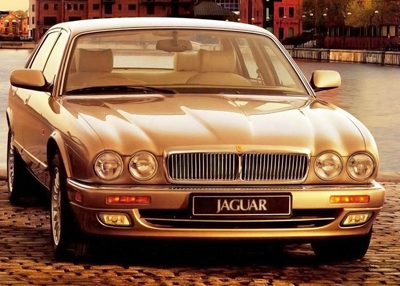 Another XJ6 here, this one built between 1994-97. A relatively small window, then, but they're tough old buses so there are still plenty of them about. Effectively an update of the aforementioned XJ40, this was the first XJ6 produced under Ford ownership – interpret that as you will. The design is a lot more detailed and stylised, particularly around the nose, while the seats are more rounded and cossetting.
There are a baffling array of options; long- and short-wheelbase models, a choice of 3.2-litre, 4.0-litre and supercharged 4.0-litre six-cylinder engines or a 6.0-litre V12, Sovereign, Sport and Executive trim lines, Daimler-badged models (both Six and Double-Six)… but let's not get mired in the details. Even a basic 3.2-litre auto XJ6 will be a cockle-warming experience, so anything above that can be counted as a bonus.
XJ-S [from  £5,000]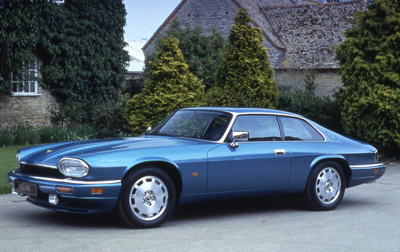 Ah, the XJ-S. This was Coventry's replacement for the near-irreplaceable E-Type that was so beloved by the public. They could have released the best car in the world and it would have had its detractors. But they didn't – they launched the XJ-S.
Ooh, that's unfair. It's actually rather a lovely thing, with its weird flying buttresses and scowling eyes. It's a form that's aged remarkably well, which was lucky for Jaguar's accounts department – they managed to stretch sales of the car from 1975 to 1996!
Now, let's be honest – you're not going to buy an XJ-S if you're a shrinking violet. So you'll probably want to ignore the 3.6-litre version and dive straight into the 5.3-litre (or later 6.0-litre) V12, right? Yeah, why not?!
The engine and drivetrain are actually immensely strong; however, the electrics may cause you a little heartache. You'll feel tremendously proud as the big cat leans back on its haunches, then pounces across whole counties in a hellstorm of induction roar and bouncing hydrocarbons. And then it'll break. And your wallet will weep. When it works, though, you'll have the time of your life.
Any one of these cars will allow you to enter the sacred inner sanctum of Jaguar ownership, with all that entails. As a gleaming new F-Type pulls up alongside you at the lights, you'll be able to buzz down a window and say 'Hey, nice Jaaaaaag. See, I chose the X300 because…' and then just make up a number of reasons to justify your choice. It won't matter what you're saying. You'll both be enjoying the same rich, heady mix of quality leather and thudding pistons. You're both Jaguar drivers.