It's often the way with cats. They'll have a daily routine of  popping out of the house for an explore and a sniff around before coming inside. But one day, they don't come back home when they're supposed to. More often than not, they'll turn up after a day or so, completely unperturbed. But sometimes they don't.
This is why microchipping your pet is a vital part of responsible pet ownership. It'll allow your cat or dog to be returned to you once it has been scanned – sometimes years after you may have given up hope of ever seeing your pet again. It may even save you money on pet insurance, too.
We've rounded up some remarkable cases of cats making their way back home after their owners had all but given up hope – sometimes after years have passed.

'Snow' place like home for wandering Colin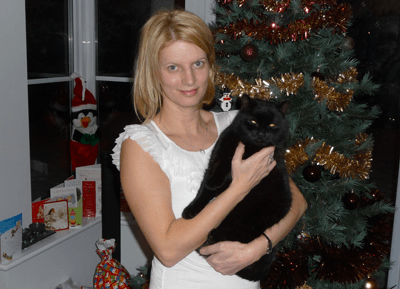 In 2010, a black cat called Colin was reunited with his owners four years after he ran away – just in time for Christmas.
Colin, who was found as a feral kitten was said to always have had "a touch of the wild about him" and made a dash for freedom in August 2006 after his owners, Peter and Maria O'Neill, had moved houses in Garstang, Lancashire.
Distressed Maria and Peter made every effort to track Colin down. They searched the streets, and even placed an advert in the local paper. But after a while, they gave up hope of ever seeing him again.
Soon after, they upped sticks again, to Ingleby-Barwick near Middlesbrough.
But in December 2010, a black cat was found lurking round a garden in Peter and Maria's old locale in Garstang. It was taken to the Preston branch of Cats Protection, where the O'Neills were traced to their new home on the other side of the North of England. It was Colin.
Maria recalled back in 2010: "I couldn't believe it when I got a call to say Colin had been found.  It was really the best Christmas present I could have hoped for."
"In the last couple of years, we have adopted a son, Liam, and I told him stories about my pet cat Colin who he sadly would never get to meet.  Liam was just as excited as my husband and I were when we heard Colin had been found!" 
"When I went to pick Colin up, he was quite nervous and cowering in the corner of a pen. I simply said his name and he instantly recognised me.  He bounded up to me and stuck his head under my arm. It was just a magical moment and it left me close to tears!" 
(Picture: Peter O'Neill)
Missing moggie found on Facebook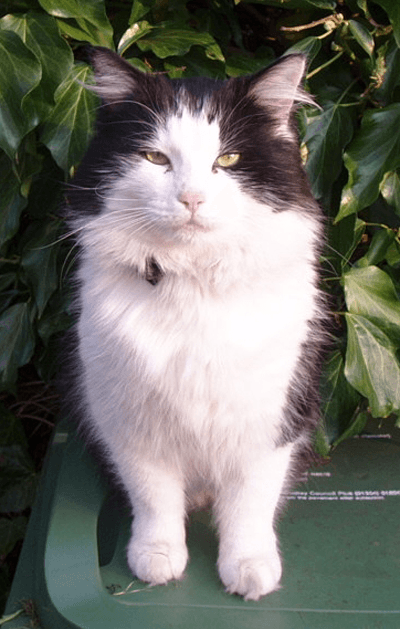 A black-and-white cat called Fluffy who had gone missing for a year was reunited with her owners via Facebook.
Fluffy went missing in early 2010, and his owner Karen Walker did everything she thought she could to find him. Alas, he couldn't be found.
A year later, Karen stumbled upon a picture which looked just like her missing moggie on the Facebook page of a Cats Protection fosterer – it turned out to be Fluffy.
He'd turned up in the neigbouring village of Oldswinford – a short distance from Karen's home in Wollaston. A family who had been feeding him contacted Cats Protection, who took him in, giving Fluffy a chance at being reunited with his owner.
(Picture: Nigel Walker)
A decade apart for Nuts and his owner
In surely one of the most outlandish cases of pets being reunited, a twelve year old ginger tom going by the name of Nuts was reunited with his owner, Bunny McCullough after more than ten years apart.
Nuts went missing from his home in Froggatt, Derbyshire in 2001, and after several searches failed to locate him, his owner Bunny had given up hope.
But this year, a cat was taken to Cats Protection's Chesterfield and District branch after an elderly lady who'd been looking after him passed away. After scanning his microchip, his true indentity was revealed and he was reunited with Bunny.
She said: "I was amazed and delighted to get the call to tell me Nuts had been found. I had long given up hope of seeing him again so I was a bit bemused to say the least!
Nuts was very subdued for the first two days back home but he's quickly recovered his old character and he runs around the house like he's never been away. If I hadn't had him microchipped I would never have found him or known what happened to him."
(Picture: Chris James photography)