Ford's recent announcement that it will be closing its Dagenham stamping facility and Southampton Transit plant, with the loss of 1,400 jobs, has thrown the subject of the decline of British automotive manufacturing into sharp focus once again.
It's a very British sort of behaviour to lament the demise of the domestic motor industry. For many it's representative of social decline, of the loss of a clear national identity, or simply a yearning for the days when the car industry was amusingly complicated; when any given model could be badged and sold as an Austin, an MG, a Wolseley or a Morris.
But all is not lost, and we shouldn't start weeping into our teacupsful of gin about how the British motor industry has apparently collapsed and deflated like a forgotten soufflé just yet. The British motor industry is still a manufacturing behemoth, and something we should be tremendously proud of.
OK, a lot of British-built cars may wear Japanese or German badges and are arguably not 'British' per se, but then again if you're going to be pedantic, you could argue that the old Rover SD1 V8 was an Italian-inspired design with what was basically an American engine. It's all about perspective.
In 2011, around 1.3 million cars were built in Britain – that's 3,561 every single day. The industry employs 730,000 people across around 2,350 companies, with an annual turnover of over £50bn. These are not figures to be sniffed at. And if you've got caught up in hybrid hysteria and feel that the future of green motoring is Prius-shaped, you may do well to remember that something built a few miles away from your house will give you an immediate head-start in the eco race.
So, for reasons of national pride, environmentalism, nostalgia, or whatever else takes your fancy, here are six British-built cars to tantalise and intrigue.
MINI Cooper S [from £3,000]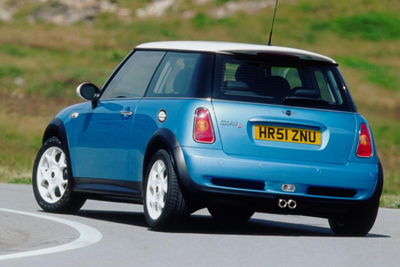 Love it or hate it, you can't deny that BMW's modern take on the MINI has proved to be rather popular. And with the genre-bending (and, frankly, eye-wateringly relentless) approach to model development, it's become a global giant: One, Convertible, Clubman, Countryman, Roadster, Coupé, Paceman… it's bewildering.
But let's keep it pure and head for the Cooper S; not the facelifted, turbocharged one, but the original supercharged version as launched in 2001. The clichés are true: it is as chuckable as a go-kart, it does handle like its on rails, the blower does make it sound like you're screaming everywhere in reverse.These things are great fun, and the waving of the BMW wand ensures that they're pretty well screwed together too. And all made with pride in Oxfordshire, no less. Just don't expect it to be overly practical. The tiny boot is rubbish.
Caterham 7 Classic [£14,495]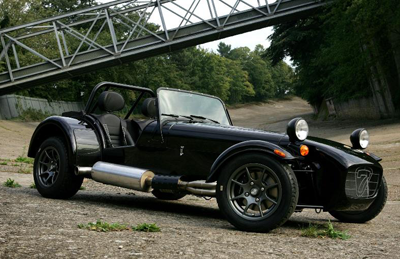 It doesn't get a lot more British than the 7, designed as a Lotus by Colin Chapman in 1957 and still in production in various forms by Caterham in Surrey. If you've never driven one, you should really put it at the top of your to-do list: sitting over the back axle of a car that weighs less than your weekly shop, steering with your bum, plastering your teeth with flies – the experience is sensational.
Now, Caterham do all sorts of blistering iterations; they describe the £42k Superlight R500 as "super-refined Class A, 101-octane, artillery calibre, weapons-grade driving thrills", while the £45k CSR will do 0-60mph in 3.1s.
But you don't need all that in a road car – go for the £14,495 Classic and you'll get the raw authenticity of a purebred 525kg sports car, 0-60mph in 6.1s, and surprising economy too.
Honda Civic [from £4,500]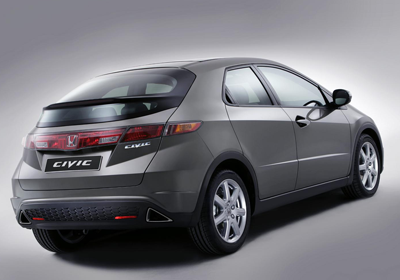 The eighth-generation Civic, introduced in 2006, was revolutionary in its design, and it still looks glorious today. Looking like some kind of bonkers spaceship, it's probably the most exciting thing ever to come out of Swindon.
A variety of styling quirks from the concept actually made it to production, like those triangular exhausts and the weird split-level rear window. It's a magnificent thing.
Performance-wise, the petrol (1.8) and diesel (2.2) variants are roughly equivalent in power and thrust – the diesel will be more frugal but sounds rather redolent of a tractor, and has a little turbo lag, so it's down to your personal preference really.
Both are good in their own way and, to return to that key point, it really does look like a UFO. And not just from the outside; the dashboard is blooming spectacular. All Brits should be thoroughly proud of this little poppet.
Nissan Qashqai [from £6,000]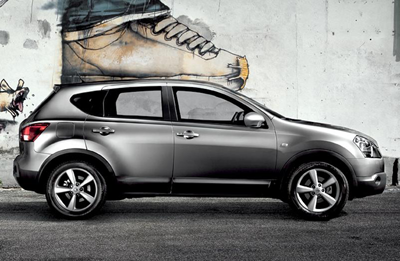 Like your cars to be borderline unpronounceable, ignoring all established conventions of the English language? Look no further than the Qashqai.
OK, the styling's quite bland and the door pockets in the rear might come off in your hand, but you'd struggle to get as much space and practicality for the money elsewhere, and they're pretty darned frugal too. Hammered together in Sunderland, the Qashqai was also designed and developed in the UK, so is a totally domestic product despite the Japanese badge.
Go for the 1.5-litre dCi and you can pretty much rely on it to see you through to the end of your days, if that's your bag. You won't exactly wear out your petrol station loyalty card either – 55mpg is achievable, and that's not too shabby at all.
Rolls-Royce Silver Shadow [from £5,000]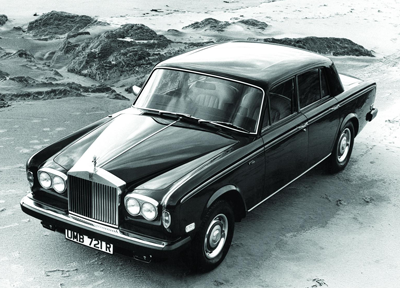 Who wants to be sensible though, eh? Why not embrace the true spirit of British automotive engineering – shag-pile carpets, polished walnut, cocktail cabinets, whisper-quiet running… you'll be wanting a Rolls-Royce, old fruit.
And not one of these new-fangled ones, but the archetypal classic Roller: the Silver Shadow. Stately proportions, unburstable mechanicals, timeless class – you'll feel like royalty wherever you go. (Make sure you buy a good one, though. My wife and I hired one as a wedding car in 2010 – the rumbling V8 rocked it from side to side and it sounded like a NASCAR. I think they have to be looked after…)
Morgan 3 Wheeler [£25,000]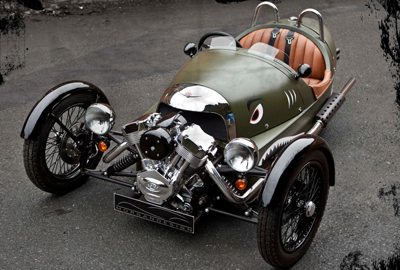 If the Roller is still too sensible, try this: a one-wheel-drive bathtub with WW2 graphics and a cheeky sense of mischief. The nose-mounted V-twin displaces two litres, throwing 80bhp through an MX-5 gearbox to the single rear wheel – in a car that weighs 500kg, that allows you to hit 60mph in 4.5s.
Tracing its heritage back to 1911, the retro-styled but thoroughly modern 3 Wheeler is nothing but pure, unfettered fun. Totally impractical, but who cares? It's madcap, British, tweed & goggles motoring for the modern headcase. Glorious.
…and these are just a few of the many, many cars currently being built in the UK: Range Rover Evoque, BAC Mono, Ariel Atom, various treats from Aston Martin, Lotus & Bentley, the Toyota Auris the forthcoming Jaguar F-Type… whether it has a timeworn Brit badge on the boot or not, it's as easy as it ever was to proudly park a British car on your driveway. And don't let anyone tell you otherwise.
While you're here, pondering cars and whatnot, have a look at Gocomapre.com's spiffing car insurance comparison service.