We recently took a little look at the highs and lows of the automotive world in 2012, and concluded that on the whole it was a pretty good year. (Apart from the Bugatti Veyron Grand Sport Vitesse. Silly thing.)
Now, naturally, it's time to spin the lens through 180 degrees and take a look at what's, ahem, down the road in 2013. Insert your own Mystic Meg gag here...
Peugeot 208 GTI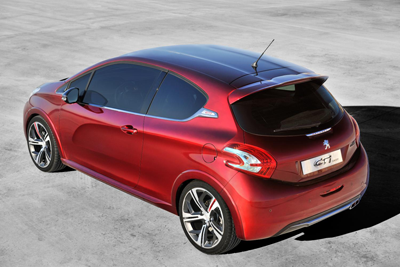 This is genuinely exciting. The old 205 GTI is one of the best driver's cars of all time (if you've never driven one, go and do it now. Seriously, just walk out of the office/house/airport/wherever, find one and ask for a go), but subsequent GTIs have been a bit, well, woolly. The 207 GTI was, in my opinion, positively hateful.
But the 208 promises much, with its RCZ-sourced, turbocharged engine and – we're assured – properly focused chassis. It's a handsome little thing too.
Fiat Panda 4x4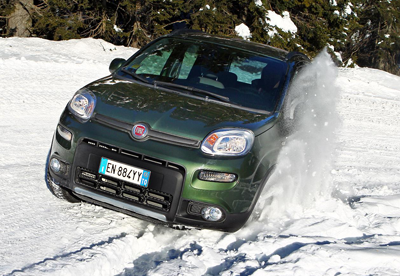 Remember the old 4x4 Panda of the 1980s? Little cornflakes packet with jacked-up suspension and roof-rails that made it look like a manly shopping bag? Fiat are rekindling the spirit of that with an all-new version.
It's the only car in its segment with permanent all-wheel drive and, while it may not be able to keep up with a Range Rover down a waist-deep stream, it'll certainly spirit you effortlessly to Sainsbury's in the sleet.
The 900cc TwinAir motor is one of the cleverest engines on the market today too, and it's a rev-happy little sweetheart.
VW Golf GTI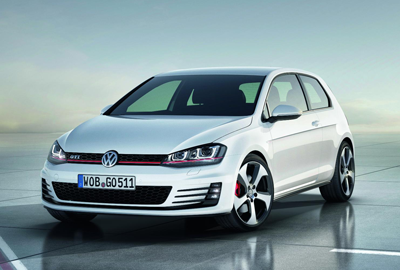 Another pivotal release sporting a GTI badge, this one is the bells-and-whistles version of the new mkVII Golf.
Knowing how to effectively milk a cash cow, the mkVII looks a lot like the mkVI (which wasn't too dissimilar to the mkV…), although the mkVII GTI will have a lovely red strip that runs through the headlights. Fancy.
It'll come with near-enough 230bhp, and the folk at VW are claiming 47mpg as well. Er… we'll see about that.
Skoda Rapid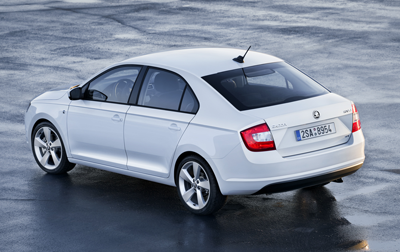 They've just announced the slick new Octavia, but the real news is the Škoda Rapid – largely because it's reviving the name of the much-maligned mid-eighties coupé that fathered so many jokes of the "Why do Škodas have heated rear windows? To keep your hands warm while you're pushing them" variety.
It's kind of like a VW Bora with a more practical boot, and will be available with such high-end options as a seven-speed autobox and an ice scraper hidden behind the fuel filler cap. Clever.
Ford Mondeo 1.0 litre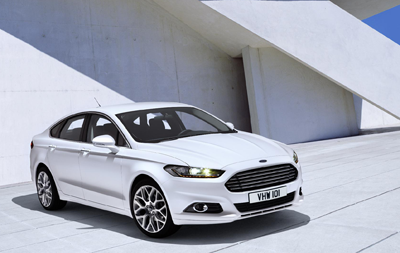 Yes, you read that correctly. The 2013 Mondeo will be available with a 1.0-litre engine.
Obviously this is a world apart from the asthmatic 1.0 litre that used to power your grandma's mkII Fiesta; engine technology has advanced to such an impressive degree that the new three-cylinder EcoBoost unit chugs out a healthy 123bhp with carbon emissions of just 125g/km.
Sure, it's not going to set the world on fire performance wise, but it won't be all that sluggish either. And it's got a turbo, and the car's grille has more than a little Aston Martin about it, so your pub bragging rights are intact.
Mini Clubvan & Paceman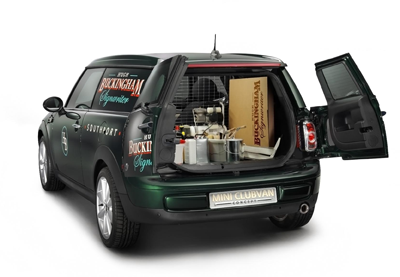 Mini's quest for world domination continues via the means of making an endless variety of infinitesimally different cars. 2013 will see the Clubvan (a Clubman with panelled side windows, basically) helping your stylish local florist to whisk their wares around town.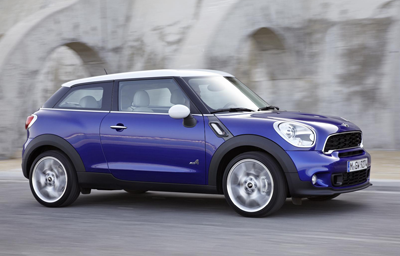 Meanwhile, the Paceman will be a three-door version of the marshmallow-like Countryman. Why? Well, who can say? But the niche must exist, hence we have a sort of coupe/off-roader/hatchback thingy designed for people who want a slightly taller, family-ish Mini but don't want the practicality of rear doors. Or something.
BMW 4 series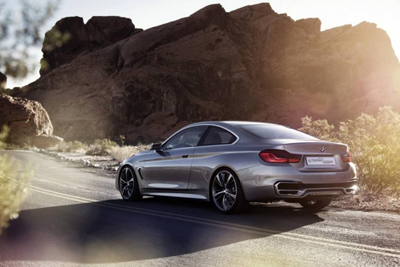 Now, this might sound confusing. For a fair while now, BMW have been making their 3 series in a number of body-shapes: saloon, coupe, convertible, estate. But from 2013, they won't be making the 3-series coupe any more. Except that they will, but it'll be badged as a 4 series...
So, like the old 3-series coupes, it'll basically be a saloon with a restyled, truncated rear end and two fewer doors. Does this mean that the M4 will be the performance flagship with an M3 saloon being merely an offshoot? We'll see. But don't be confused by the 4 – it's not really a whole separate model. Should be good though…
Vauxhall Adam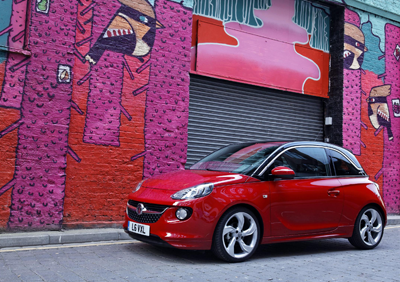 You may have seen our look at small Vauxhalls recently. The Adam is a fun little thing, sort of like a smaller Corsa, with a near-infinite options list. LED-studded starlight headlining? Choice of Slam, Jam or Glam spec? Colours like Papa Don't Peach and Saturday White Fever? Go nuts, build something unique.
Audi RS6 Avant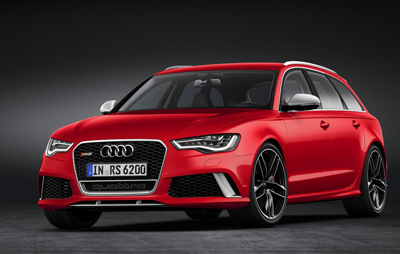 This is a bit naughty. It's a big, sensible, practical Audi, perfect for carting a relatively large family all over Europe along with all of their luggage and sports equipment. It's also a ridiculous supercar.
The original RS6 had a twin-turbo 4.2-litre V8. The second generation had a twin-turbo V10 that was related to the Lamborghini Gallardo engine. And the 2013 model... actually has a smaller, less powerful unit, a 4.0-litre V8. But the car's much lighter, far more efficient, and still has 560bhp. Which is Audi R8 territory. Bonkers.
BMW i3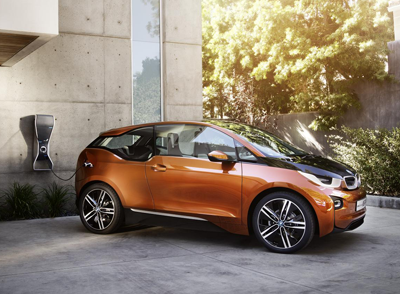 The i3 is a zero-emissions urban module thingy, and will be the first volume-production car made of carbon-fibre reinforced plastic. You may have seen it on billboards, with the slogan 'coming 2013'. You may think it looks like something from the Fifth Element. Both of these things are true.
Fiat 500L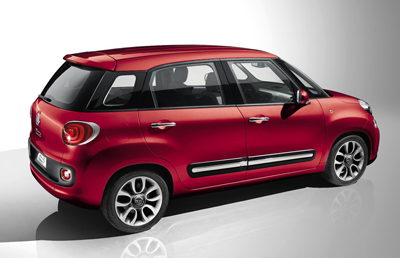 The original 500 was tiny. The modern interpretation, as brilliant as it is, infuriates the purists to no small degree, thanks to it being quite a lot larger. (Much like the Mini, really.)
Those same purists are going to be really incensed by the forthcoming 500L – it takes the platform and turns it into a big five-door people carrier. It'll sell like hot cakes of course, thanks to its ingrained 'funkiness' and enormous practicality. That awesome TwinAir engine makes another appearance here too.
Renault Zoe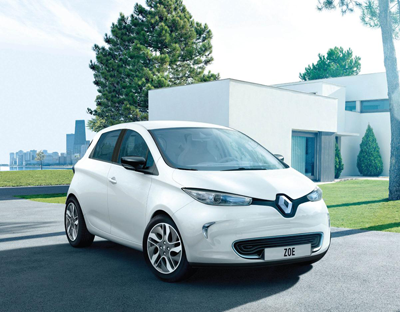 Part of Renault's Zero Emissions (ZE) programme, 2013's Zoe is an electric supermini for discerning urbanites who don't mind renting some batteries in the name of eco-consciousness.
In 2010, a Parisian woman named Zoe Renault tried to sue the company when they announced the concept, but was shouted down in court.
This may or may not sway your purchase decision.
Vauxhall Cascada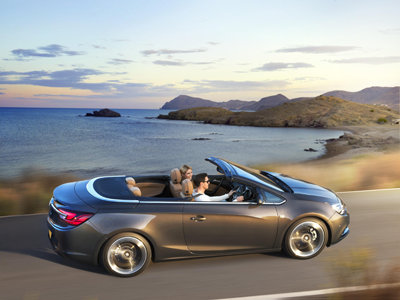 Naming a car after a cheesy Eurodance artiste is a brave move. Looks like this one may have the substance to pull it off, though. It's a genuinely good-looking, four-seater convertible with a spicy turbocharged engine.
Larger than an Audi A5, and much cheaper. Feeling flush yet still mired in 'austerity measures'? This is the car to solve that dichotomy.
Maserati Ghibli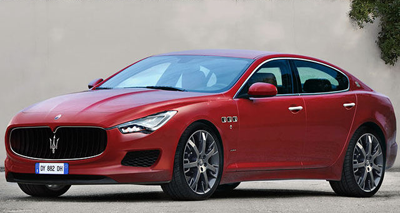 We're ending on a corker here. Reviving a name used in the sixties (and the seventies, and the nineties), the 2013 Ghibli will sit under the Quattroporte in the model range as a sort of ultra-swanky BMW 5-series rival. Imagine a Quattroporte - opulent, suave, sonorous Ferrari engine - but about a foot shorter. Pretty cool, huh?
All in all, it's going to be an absolute rip-snorter of a year, studded with the glistening gems above and many more besides. And if any of the above has piqued your interest, you know where to go for a car insurance quote...