When a high street store shuts down or a tour operator goes bust, there's loads of advice available on your rights and legal protections.
But have you ever wondered what your rights are if you hate your haircut? If you buy a hamster and it dies two days later? Or if you bought a bodice-ripper for your next holiday and inevitably want your money back?
Well, we've wondered.
And that's why we've put together this list of lesser-known rights so you're prepared if a mini disaster strikes.
After all, most companies are more likely to put things right if they can see that you know your legal position and mean business...
You hate your haircut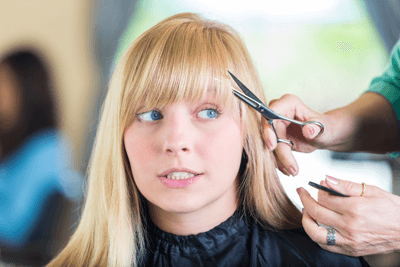 Your rights:
If your hair has been massacred by the stylist, the best thing to do is complain on the spot and refuse to pay full price.
Explain why it's not what you wanted and how it's different to what you asked for.
They may ask if the same stylist can have a chance to rectify the hair catastrophe for you, but if you're not comfortable with that option, demand a different stylist fixes it.
You could also ask for a significant reduction for your below-par barnet.
To have legal backing, you need to be able to show that the cut is sub-standard, by proving that it's not what you asked for or that it's wonky.
If the salon refuses to refund you, then get opinions from other hairdressers and take photographs so that you have evidence it was a faulty cut and not just personal preference.
Most salons will simply refund you or offer to correct the damage, as they won't want to damage their reputations.
 
Sadly, if you smiled, paid and went home before deciding you hate it then you've damaged your chances of a refund.
But again, most salons will want to protect their reputation and will try to put it right.
Having said that, if they don't then your last resort would be a small claims court, which can seem a little extreme for a bad cut. At this point, its probably best to settle for leaving detailed online reviews of the salon, so that others don't suffer the same fate.
 
And if you've had a bad cut then remember that the difference between a good cut and a bad cut is about a fortnight. Fortunately, it will grow back.
The book you bought is total rubbish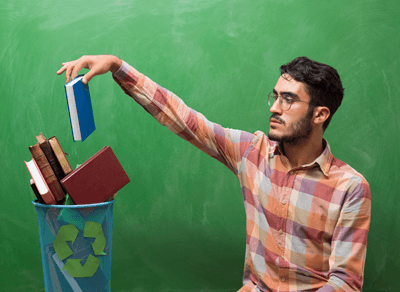 Your rights:
This is a topic close to the heart of anyone who bought 50 Shades of Grey.
You'll be on shaky ground if you've bought a book and read it. That's like buying a cake, eating all of it and then complaining.
A spokesperson from Waterstones admitted that if the book is in good condition and the spine hasn't been bent then they wouldn't be able to tell if you'd read it or not and would most likely refund you. As long as your claim was in time and you'd kept your receipt, you should be good.
But some sellers of books, music and even wine offer a 'suck it and see' guarantee.
If you don't like it, they've agreed in advance to take it back, giving you additional rights.
For example, Waterstones recommends 12 books every three months as part of its Book Club. For those specific books, it states: "We're sure you'll adore them as much as we do. In fact, we're so sure that if you don't we'll give you your money back."
If you've ditched carting around paperbacks in favour of a snazzy e-reader, you may just have to grin and bear it if your latest literary purchase is a flop. Online retailing goliath Amazon doesn't offer refunds for digital purchases.
You got inked and the tattoo is terrible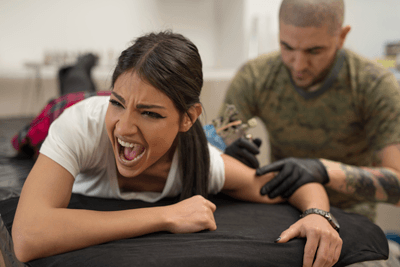 Your rights:
If a tattoo goes wrong then it's a real disaster. Tattoos are permanent and laser removal treatment can be costly, extremely painful and sometimes fail to have the quite the effect you were after.
So what are your legal rights if your artist has messed up?
Well, anyone who carries out a service you've paid for is bound by the Supply of Goods and Services Act 1982.
That means that the provider has to use 'reasonable skill and care'.
If they've made an obvious error and it's not your fault (if you've mis-spelt your partner's name and the tattooist copies it, that's your fault and not theirs) then you can demand they reimburse you.
You should also be able to ask for 'reasonable' costs to get it remedied, whether that's by a cover-up design or laser removal.
Remember, tattooists aren't liable if you simply changed your mind. That 'Spice Girls forever' tattoo on your buttock might be a crime against good taste, but it's your crime and not theirs.
You bought an animal that's sick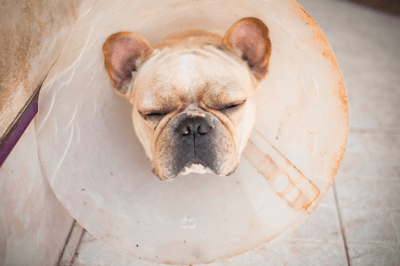 Your rights:
There can be few things more heart-breaking than buying a pet, only to have it fall sick or die almost immediately.
But live animals are classified as 'goods', so you're covered under the Sale of Goods Act 1979.
Of course, most people become attached to a pet very quickly, so it's not as simple as exchanging a faulty microwave – you're unlikely to simply want to return the animal and that may be what many sellers offer as a solution.
But if you've already sought veterinary advice, then you should be able to claim this back from the seller, as long as you can show it was ill on purchase.
If you intend to pursue the seller through a small claims court then you'll need evidence the animal was sick when you purchased it.
Seek veterinary advice as soon as possible, keep records on symptoms and take photos if appropriate.
Bear in mind that you have fewer rights if you've bought from a private seller.
In that situation, you can only make a claim against them if they lied by specifically stating that the animal was healthy.
So, if you didn't ask and they didn't tell, then you don't have any grounds to complain.
As an aside, this is why it may be a good idea to insure your cat or dog as soon as you collect it. That way you can have it treated without suffering financially.
The dating website hasn't found your perfect match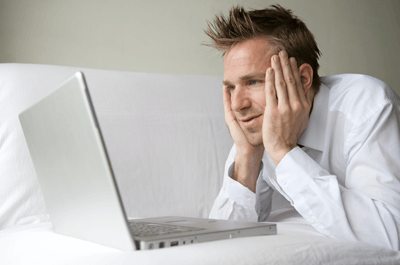 Your rights:
Have you ever wondered what your rights are if you pay for a dating agency's services but don't find love?
Have they provided a substandard service? Did they mislead you with promises of perfect partners? Or are you simply undatable (well, someone's got to ask!)?
The trouble is that the problem might not be with the provider, it might be you.
As such, most online dating sites include a 'no guarantee' clause in their small print.
For example, eHarmony states that it "may not be able to provide matches for everyone seeking to use its services". It also says that it can't guarantee any potential matches will actually want to communicate with you, which seems harsh but fair – they've never met you after all.
Consumer top tip: Paying under protest
If you've had a dreadful haircut or tattoo, or you've been asked to pay for a truly abysmal meal then you may feel unable to just walk out.
But if the seller is forcing you to pay then you could state that you are 'paying under protest'.
This highlights that payment doesn't show you're happy with the service, which helps with your complaint if you end up in court.
Have any more consumer conundrums that you need answering? Let us know on Twitter or Facebook