"A lot of people think we stroke and cuddle cats all day…"
Looking at the rows of sharp, glistening eyes, hearing the enduring chorus of charismatic meows and reading each cat's short sad story; it's easy to see why Bridgend Cats Protection adoption centre manager Sue Dobbs says that.
Spend a day with her and her team and you'll quickly learn why those eyes still glisten and those meows still ring with such character. Sure, each vulnerable – and let's get this out of the way: outrageously cute – kitty has a blubworthy backstory that demands infinite cuddles. But for that to happen a lot of hard work is put in first.
8:00am: Admissions, cleaning and feeding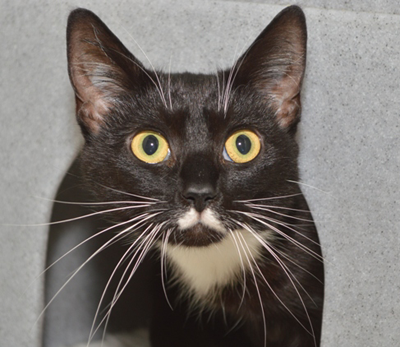 Minutes into my new temporary life as a cat carer and I realise it's war on the feline frontline. The enemies: Feline parvovirus and Feline immunodeficiency
virus (FIV).
Parvovirus is especially wretched; a virulent, air-born, often-lethal disease; it's an adoption centre's arch nemesis. Every process at the centre is done with parvovirus prevention in mind. Especially the Admissions section.
Home to all the new, often unvaccinated, arrivals, the levels of hygiene taken between handling each cat is astonishing. Gloves, forearm covers and aprons are changed between each cat. Hazmat suits and shoe-covers are worn at all times, and there's disinfectant foot dip at every door. They go through 500-600 gloves a day!
"We're cleaner than the NHS!" laughs Sue.
It's here I meet Max, a three month old ginger wriggler with an impertinent face and a yearning to escape - he's the fine fellow I'm pictured with above.
He senses I'm a noob and zips round me as I scrape out his litter tray, clean his cabin and feed him. Word travels fast down the Admissions aisle with Ruby, an elegant witch's black cat, and Ollie, a burly, slightly whiffy black and white, both pulling the same stunt.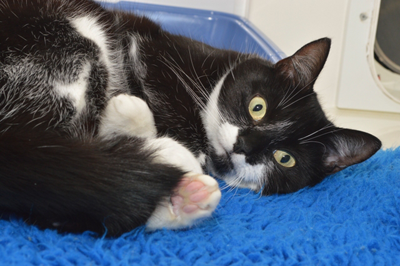 Cat chasing, cleaning, feeding and changing protective attire? An hour down and I'm already pooped.
Next we head behind the cabins to clean the cats' 'back gardens'. While the Admissions crew can't leave their digs, the vaccinated cats have their own veranda complete with ramp, scratch-pad and another litter tray.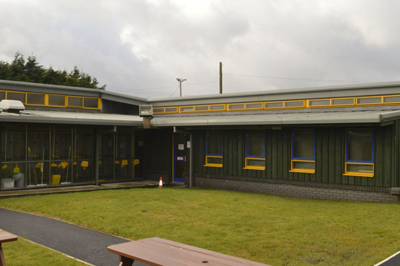 Each garden has its own brushes and there are disinfectant dips for feet and hands between each clean. Take that parvovirus!
10:30: The vet run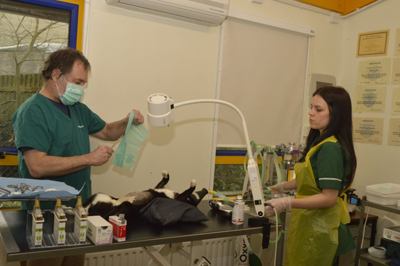 The vet visits twice a week: Thursday for neutering and today for vaccines, blood-tests and medications.
We're back in Admissions, revisiting my old escapees.  There's no fleeing now I help hold them down for injections. Each cat comes with endless paperwork and colour-coded notes. Before they can dream of a new family they need to be vaccinated twice, neutered, microchipped and treated for fleas and worms. Only then will they graduate to the Homing section.
Neutering is crucial; not only a means to reduce the 235,000 plus of unwanted cats which Cats Protection help every year, other benefits include preventing diseases, less of a wanderlust and less smelly pee. I remind Max of this as he suspiciously eyes up the vet when she discusses his impending snip in a few weeks' time.
Midday: Grooming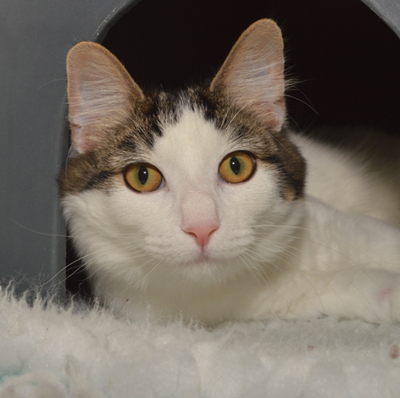 With half an hour until lunch I'm treated to a role that staff seldom have time to enjoy: grooming. Usually saved for volunteers, it's a great way to ensure the cat is relaxed and happy.
The doors to the public opened an hour ago and a potential new owner could walk in any minute. I get to work.
Each cat has its own brush (instantly placed in a disinfectant bucket post-groom) and my gloves and apron are wiped down with disinfectant between each cat. The war against germs won't stop for cuddles...even if I can!
1pm: Reception and rehoming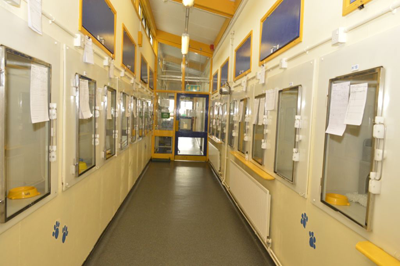 I thought learning the cats' stories would be the saddest part of the experience, but it wasn't… Taking messages was much harder. During lunch five elderly ladies had called about their cats and how they can no longer look after them. One in particular sounded truly gutted.
There's currently a waiting list of six weeks for cats to be taken in by the adoption centre. During kitten season it can shoot up to four months. There's a priority system; unneutered is top, strays are medium and ones that the owners simply can't look after any more are lowest. In the case of the old ladies, they may have to wait.
They seem genuine, but I hear tales of people turning up and dumping cats because 'they're moving house today' or, simply 'they don't want it any more'.
Fortunately the mood is lifted by the departure of Miles; his new owners arrive at 2pm, complete with massive smiles, a signed letter from their landlord and the £50 adoption fee - not a bad price, considering each cat costs approximately £150 to neuter and nurture...
2.30pm: Microchipping
Another essential part of the graduation process for all adoption centre undergrads, the staff are trained to do the procedure that's no more painful than an injection. There are several cats to be chipped, each with a strict process; scan the cat first to see if it's already chipped and they've previously missed it, or not been logged properly
It's rigorous but pays off; it seems Chappie, a grumpy black and white, has been chipped… He'd been too flighty for them to check before. The remaining cats chipped, their information is then fed onto a national database that helps identifying them if they become lost in future. 
3.00pm: Feeding and farewells
My final hour as a temporary cat carer sees me back on Admissions. Hazmat, gloves, apron, sleeves and shoe-covers a-go-go, it's a chance to say goodbye to the gang and give them their afternoon tucker. Whether my noob status has worn off, or they're just hungry, no one tries to escape this time.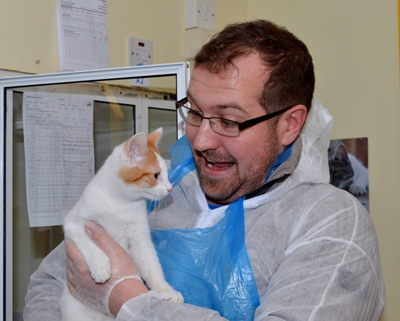 The staff will stay on until 5pm, cleaning and filling the litter trays ready for the next morning. With five arrivals and four departures scheduled, it's going to be an even busier day than today. I leave them to it and give Max a final cheerio, his grand designs of escape now swapped a simple purr and head rub...