Many things caught the attention of car fanciers when Ferrari unveiled its new flagship LaFerrari at the Geneva auto show yesterday.
The bubble cockpit. The hybrid engine. The £1m price tag. The prospect of getting a car insurance quote for it which won't cost the equivalent of the gross domestic product of Norfolk.
But most of all, it was the name, which sounds rather more like a seedy revue bar rather than a world-beating hypermobile.
On this none-more-topical note, here's a run-down of some other cars with questionable names.
Ford Probe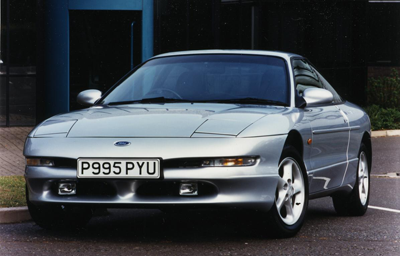 The one which spawned a thousand "I've got a Probe up my rear end!" jokes on the motorway.
Despite the silly name, it boasted pop-up headlamps and was actually quite nice to look at. There was V6 version too, which had a reasonable amount of 'shove', if you like that sort of thing.
However, it never replicated the success of the beloved Capri coupé it belatedly replaced. Was the name to blame? Perhaps – but rust, poor reliability and the pre-Focus malaise Ford was suffering from at the time had a bigger say.
Of course, Ford has previous when it comes to amusing car names: bear witness to the Fiesta, Escort and Razzle.
Vauxhall Cascada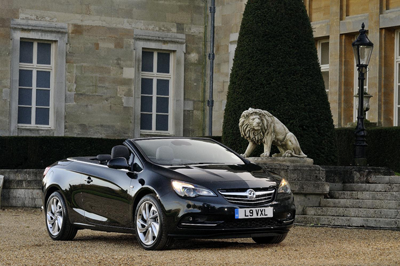 You're a multi-million selling car manufacturer. You have a sophisticated new convertible ready and primed for sale. You've invested millions into research and development during a time of severe economic upheaval. In short, you need to get this one right.
So, you name this new model after the German hitmakers responsible for pop smashes such as 'Evacuate The Dancefloor' and 'Every Time We Touch'. Well, why wouldn't you?
Still, here's hoping that naming cars after chart-bothering Eurodance artists becomes a thing- look out for  the Nissan Haddaway, the Renault Eiffel 65 and the SEAT Alcazar.
Great Wall Coolbear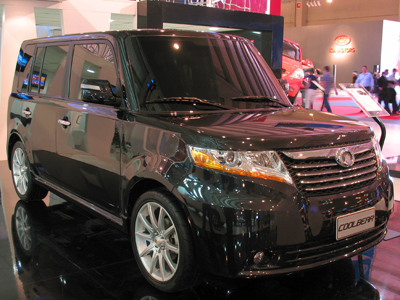 The burgeoning Chinese car manufacturing industry is a hotbed of silly nomenclature - not to mention notoriously cavalier approaches to intellectual property law.
This Nissan Cube rival went into production in 2009, and its name suggested not a car, but a  90s TV series aimed at capitalising on the success of the Teenage Mutant Hero Turtles starring a wisecracking ursine lead – pitched somewhere between Rude Dog & The Dweebs and Yogi Bear, if you will.
It was a tough call including the Coolbear – Great Wall has also produced the excellently titled Wingle and Florid.
Honda Fitta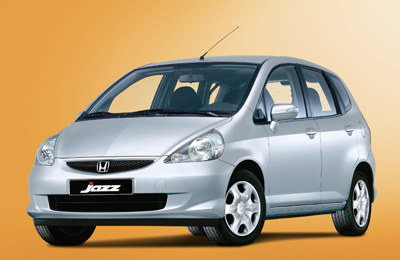 Scandinavian readers will know what we're talking about here. Of course, if you don't speak Swedish and aren't easily offended, you could always give Google Translate a whirl and see why Honda HQ backtracked furiously and gave future incarnations the less obscene-in-Swedish name of 'Fit'. (WARNING: NSFW - Decency ed)
Interestingly, this car known as the Jazz in the UK –amusing to readers of Viz's Profanisaurus, if not regulars at Ronnie Scott's.
Mazda Bongo Brawny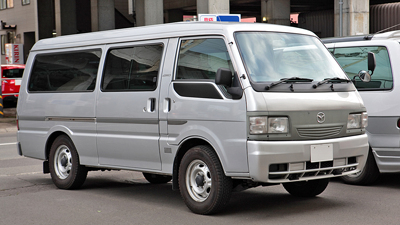 As you may have gathered, we'll always have trouble stifling a giggle at vehicles with names which reference synonyms for gentlemens' rhythm material.
Mazda's Bongo van first appeared in Japan in 1966 and a beefier, long-wheelbase version – the fittingly titled Brawny range –appeared in 1983. Hench.

Renault WIND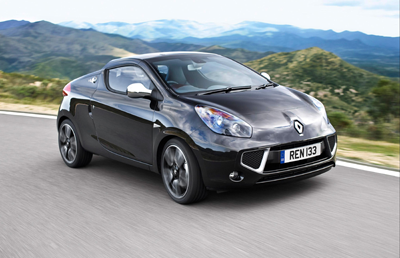 Just to prove that the Europeans can hold their own in the silly name stakes, here comes Renault's nautical-looking WIND roadster.
A bold concept which became reality in 2010, the WIND was arguably doomed from the onset by its unfortunately flatulent moniker - manna from heaven for schoolboyish subeditors everywhere.
However, it hit a bum note with the British car-buying public and was canned in the UK last year along with the Espace, Kangoo, Laguna and Modus, to a riot of 'Gone With The WIND' headlines. You can still get it in Europe though.
Honourable mentions: Nissan Cedric, AMC Gremlin, Daihatsu Applause, Subaru Justy, Volkswagen up!, Toyota Deliboy.