Over the decades, the car industry has worked hard to make vehicles for every person, every need and every desire. That's good, because it means you and I can go out and buy something that's exactly right for us.
However, there are some companies which seem to have ignored every bit of market research placed in front of them, resulting in cars built for a demographic that doesn't appear to exist.
They're not necessarily bad cars. It's just a mystery why they were even put into production in the first place. Baffled by this, here are six of the 'best'.
BMW X6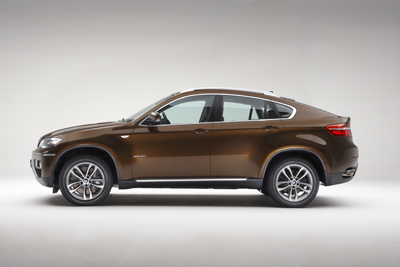 This car/SUV/want-to-be-4x4/coupé simply has no idea what it is, what it's trying to be or what it's competing against. In fact, BMW call it a 'Sports Utility Coupé' – possibly the best automotive oxymoron ever.
The X6 really doesn't look like anything else – but not in a good way. The only thing it can be likened to is a child's crayon-scribed interpretation of a big car – it's just a shame the real thing lacks the vibrancy of Crayola's colour range.
As a plus, it has four-wheel-drive to offset its questionable looks (if you buy the right specification), but the system isn't very good when faced with rough terrain – by BMW's own admission. The V8 version is stupendously fast, and it handles well too. There's even an 'M' version should you have more noughts at the end of your back balance than brain cells and plenty of small change knocking around to cover the mammoth cost of keeping it in tax, fuel and car insurance.
Renault Avantime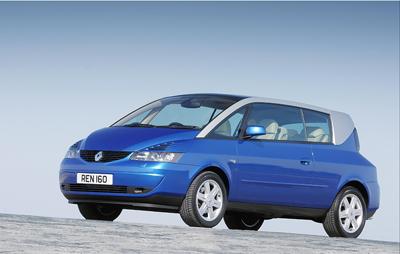 I'm actually a fan of the Renault Avantime. It had so many great ideas it should be have been a success. It was filled with leather and comfort and had amazing pillarless doors and acres of space – even if the handling and engines left something to be desired.
In reality though, it was always destined to fail because at the core of it, it was an Espace coupé, and the car-buying public needed that like a fish needs a top hat.
But the Avantime wasn't built to be a success. It was built to show it could be built, which almost makes its pointlessness forgivable.
Ford Fusion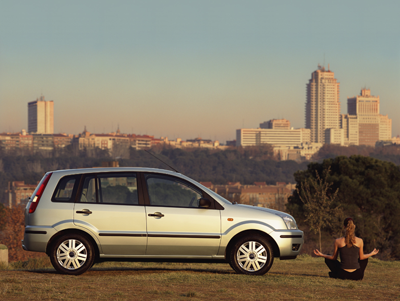 From 2002 to 2012 Ford offered this odd, pointless, really-not-very-good car to the public – 10 whole years. They really should have known better.
There wasn't really any reason for the Ford Fusion to exist. If you'd have walked into a Ford dealership and you'd see the award winning Fiesta, Focus and C-Max, three utterly brilliant cars which, between them, could match the wants and needs of anyone who thought the Fusion was the car for them. Then you'd see this in the corner, wincing and cowering in the shadows.
It had no noteworthy advantages over the Fiesta or Focus. It didn't drive well, it was utterly hideous to look at (that aesthetic didn't change in a decade) and it lost money on the used market faster than a bucket with a hole in it. Come on Ford, tell us. Was it a bet? Or did you forget to turn the production line off for ten years?
Mercedes R-Class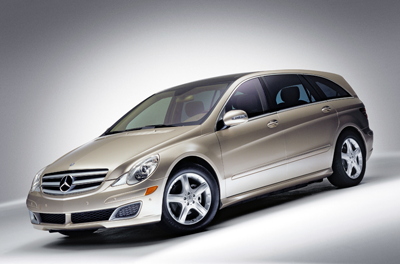 Seriously, what it is? Why does it exist? Just look at it - it's such an odd, ungainly, offensive-looking car.
Mercedes initially brought the R-Class to the world's attention during the 2001 Detroit Auto Show as a concept. Nobody noticed. So, four years later in 2005, Mercedes did what you should always do with a concept that was met with universal indifference…they put it into production.
It's still being sold today, though who's buying it remains a mystery. Poor reviews, poor sales and reliability issues should have been enough to kill the R-Class off a long time ago, but that's clearly not the case. In fact, there's even a 500bhp, 6.2 litre V8 AMG version- quite possibly the epitome of pointless motoring.
Audi A5 Sportback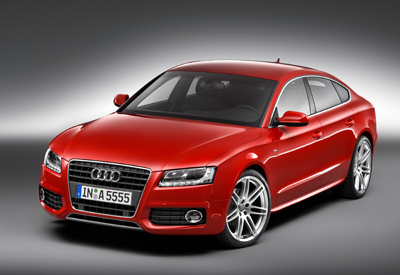 Now this one is truly baffling. The A5 in coupé form is great car. It's well-built, drives brilliantly and looks good. The A4 and A6, which sit either side of it in the range are also excellent. Well done Audi.
But an A5 with four doors? It makes no sense whatsoever. There can't be that many buyers out there who need a car that's just teeny tiny bit bigger than an A4, but a few centimetres shorter than an A6.
The A5's initial selling point was the fact it was a full-size coupé with a bit of style and an even bigger slice of practicality - it must have cost millions to design, develop, refine and green-light the four-door A5, and for what?
Fiat 500L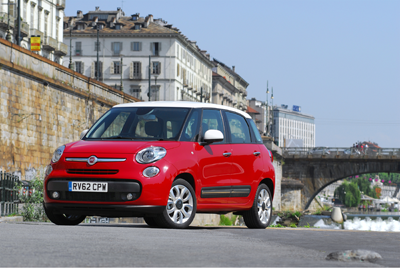 Okay, so the jury is still out on this one due to it being brand-new. That said, it has plenty of potential to prove to be pointless.
Fiat have been around for a long time, but they've never really been at the top of the tree in the UK when it comes to sales. That all changed in 2008 though, with the introduction of the retro-themed 500. It was – and still is – a hit. Think of Fiat in the UK, and you think of the 500. So, with that car coming up for its fifth birthday, you'd think logic would dictate a facelift of some kind, but no - Fiat have come up with the 500L.
It's supposed to be a bigger 500, but in reality it's nothing of the sort. Instead, it's just an odd, fat lovechild of the Panda and the 500. And therein lays the pointlessness of this thing. If you want a 500, buy a 500. If you can't fit yourself and your life in a 500, buy a Panda.
This 500L is such an odd answer to a question that wasn't really there. It might be a hit in Europe, with its optional espresso maker (no, really) but in the UK? Perhaps not. With the L, Fiat are going after the MINI Countryman set...and fans of that particular car are few and far between.