With holiday season finally underway, the roads are full of van owners getting away from it all (except, that is, from all the other van owners on the road).
Whether you're a caravanner or a happy camper-vanner, there's nothing like packing up your-home-from-home and hitting the highways. According to the Camping and Caravanning Club, there are more than half a million touring caravans and 142,000 motorhomes in the UK, and it's easy to see why - they offer a cheap break compared to flights abroad and premium hotel rooms, and their flexibility is attractive in Britain, where the weather is unpredictable to say the least.
So as the summer stretches ahead, here are Covered mag's ideas of thing to do in your van:
Go to a festival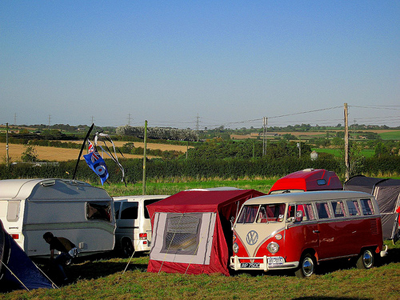 Photo: S.Gibson
What to do: Music festivals are pretty much synonymous with the VW 'hippy' bus, and many also welcome caravans (although anyone pulling up in a twin axle 20-footer might be open to accusations of not quite being in the spirit of things). Hundreds of festivals are held throughout the UK each summer and, let's face it, anyone who's experienced the horrors of the Glastonbury toilets would welcome the chance to take their own facilities with them.
And it's not just about the music, either, with a brimming calendar of festivals and trade shows specifically for campervan, caravan and vintage vehicle enthusiasts. For especially hardy types the fun doesn't stop when the nights draw in, with shows such as DubFreeze kicking off the season in February and Oktoberfest in Devon in, er, October, obviously.
Where to do it: It's hard to pick a favourite, but one of the most popular festivals for the last 20+ years has been Run to the Sun in Newquay, Cornwall. If you haven't been yet, now's your final chance, with this year's event between May 24-27 the last, according to organisers.
Take a city break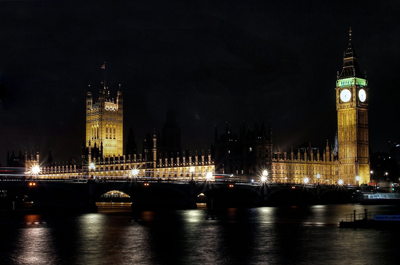 What to do: You might think of your 'van as a means of getting away from it all – but sometimes it's the perfect way to get right to the heart of the action.
City hotels can be expensive but you can save a stash by rolling up in your own accommodation. And, as you'll have all your home comforts already at hand, you won't have to go and bother the receptionist when the hair dryer doesn't work.
There are plenty of city campsites, as well as leafy sites a little further out of town but often handily next to a train station, meaning you can see the sights without worrying about where to park.
Where to do it: Head for our capital city, London, and pull up at the Crystal Palace Caravan Club site, which is open to members and non-members. With the No.3 bus stopping near the entrance, you can quickly get to Oxford Circus via Westminster and Piccadilly and, as the site is open all year, it's the perfect base for a spot of festive shopping!
Go island hopping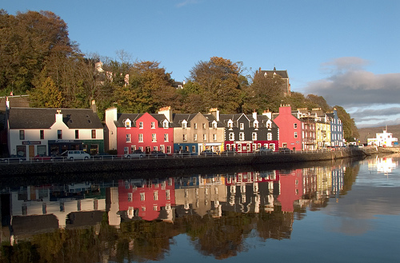 Photo: Neate Photos
What to do: Take the good old beach break to a different level with island hopping, surely one of the loveliest ways to see the coastline of Britain.
Admittedly it's not too easy to island hop anywhere but Scotland, but north of the border you're spoiled for choice, with about 70 islands in the Orkney archipelago alone.
The Shetland Isles, which are closer to Norway than to the Scottish mainland, have sandy beaches and inviting blue seas to rival those in the Caribbean (we're talking strictly colour here, not temperature…), whilst the Hebrides are a haven for wildlife and have some of the most dramatic scenery you'll ever see from your split screen window.
Where to do it: Seeing as the charming port of Oban on Scotland's west coast is known as the Gateway to the Isles, this could be a good place to start. From here you can take one of Calmac's (Caledonian MacBrayne) distinct ferries to places such as the Isle of Mull, where Tobermory's painted houses (above) are strung merrily along the seafront, or to Islay, with its world-famous distilleries.
Get married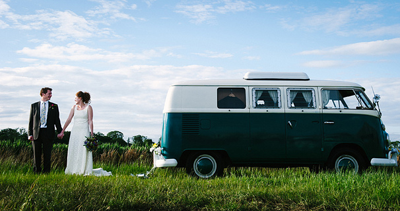 Photo: 10 Ninjas
What to do: Forget the traditional Bentley or an uber-glamorous limo – no respectable bride travels to her wedding these days in anything less than an old school VW 'splitty' or bay.
Campervans have become the must-have accessory for those all-essential reportage snaps, and if you don't have your own there are plenty of hire companies willing to lend you a vintage vehicle for your big day.
If you don't want to hand the keys back at the end of the day, why not extend the rental and pootle off on honeymoon in it too? After all, there's nothing like a week or two confined at close quarters with your new spouse in an original love bus to find out whether your marriage stands a fighting chance, is there?
How to do it: If you're a little wary of the reliability of old-style air-cooled campers, why not hire one of the newer versions, incorporating water-cooled engines in the original Type II design? Or if you can really manage without mod cons, a traditional gypsy 'roulotte' caravan could be the icing on the wedding cake.
Open for business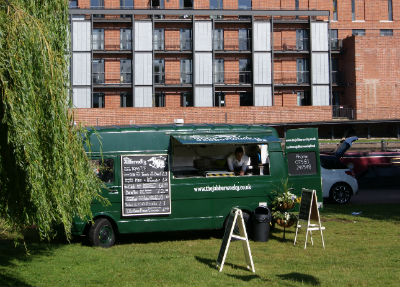 What to do: If you have enough original ideas to give Sir Alan Sugar a run for his money, it's worth considering running your own business from your van. Get sweet inspiration from the Candy Camper, which spends weekends at festivals, vintage fairs and weddings, or take a (tea) leaf out of Barny Luxmoore's book and start catering, like he does from his Volkswagen LT31.
Or perhaps you could hire your caravan out for afternoon tea or birthday parties, like the owners of Bessie the Caravan in Kent. But don't forget that if your van is used for business purposes you will need commercial van insurance. Find out the difference between private and commercial insurance before getting quotes for your business.
Where to do it: Anywhere! Whether you want to travel around the UK or park up in a lay-by opposite your house, your van will give you the flexibility your business needs. Just remember to register with HMRC as self-employed and get in touch with your local authority to find out about licences and other important stuff.