What with this year's ISA season being something of a washout, it's not surprising that people are looking for new ways of making their money work a bit harder.
Thankfully, there are things out there which might end up making potential investors a return. But we're not talking silver or gold. Rather, cool things like cars, shoes and art.
But be warned: each of these 'investment' opportunities involves a huge amount of personal research, and you have to enjoy them as cultural artefacts before you even consider selling them.
Values go down as well as up, markets are fickle and auctioneers might look sexy with a hammer but they charge at least 10%. If in any doubt, seek guidance from a financial adviser. 
'Modern Classic' Cars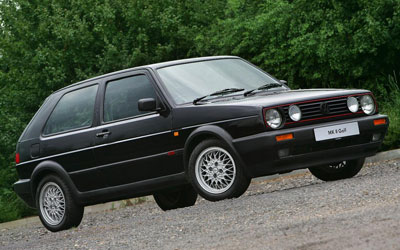 "What car did you dream of driving when you were growing up?" asks Martin Edwards, owner of a 21 year-old Volkswagen Golf GTi MK2. "They're the ones worth keeping an eye on."
Cars to look out for at the moment include Minis, MGBs, Golfs, Audi Quattros and even Citroen 2CVs. For any hope of value appreciation, bodywork needs to be pristine, it needs to be modification-free, the engine must match the chassis number and new parts must be purchased from (and fitted by) a verified specialist for that particular make.
It's a long list of requirements but it could pay off. Martin spent £4,000 on his Golf two years ago (£3,000 for the car, £1,000 on maintenance) and similar examples are currently going for upwards of £7,000.
Specialist low-mileage car insurance costs him £200 per year while MOT, general maintenance and storage cost about the same.
It's also worth giving it a good run every six months to make sure it's still the drive you always dreamt of as kid.
Vintage synthesizers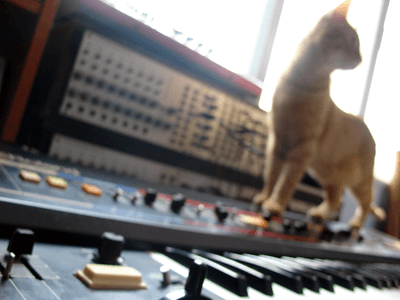 (Photo: Ran Kirlian)
Analogue synths are currently enjoying value appreciation. Unlike modern classic cars, however, modifications are OK.
"Modified? Even better," says Kevin King, a DJ and producer known as Lemon D. "That means someone's gone in and serviced the insides. These things are at least 30 year old, and the innards aren't meant to last. I just sold a synth that wasn't even working for £500. I'd probably had doubled that if I'd had it restored."
Kevin suggests £250-350 as a good rule of thumb for restoration costs but all synths are different, and certain components are increasingly hard to replace.
Desirable classic synths include the Sequential Circuits Pro One and Prophet, anything in the Roland Juno range and the Korg Poly6. The problem is finding a bargain.
"The internet means everyone knows the value now," says Kevin. "Car boot sales are good. You basically need someone who doesn't know what they've got."
Trainers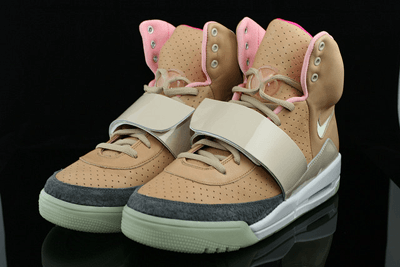 When Kanye West launched his Nike Air Yeezy range (above), grown men camped on the high street to grab a pair. But many of them went on to sell them instantly for upwards of £5,000, making over £4,775 profit. When Joey Essex started wearing a classic pair of Nike Huaraches, their value on eBay quadrupled to upwards of £600 and is still rising.
Buy wisely, keep them boxed and the minute they're no longer in production there's likely to be a buyer.
"People like to wear things that other people haven't got," says Simon Cole. An avid sneaker collector for over 20 years, he now arranges specialist consignments for fellow enthusiasts as a business. "It's exclusivity on a street level."
Right now the sneaker 'heads' are focussing on the limited ranges and celebrity collaborations like the aforementioned Yeezys or the numerous versions of Asics/Ronnie Fieg collaborations. They're rare as gold clogs, but if you're lucky enough to find some, you might end up doubling your money.
Easier purchases are new versions and 'colourways' of classics such as the Nike Air Max 1 and Jordan, and the Addidas Tobacco or Gazelle. These are still limited editions, but made in much higher quantities. Once they're out of stock you'll find a likely buyer on eBay or one of the many Facebook groups dedicated to retro trainers, especially if you've picked up the popular sizes eight to 10.
Like all investments, there's a risk: A good example is the Nike Air Rift. In the mid-noughties they went for over £500. Now you're lucky if you can get the original retail price of £100.
Art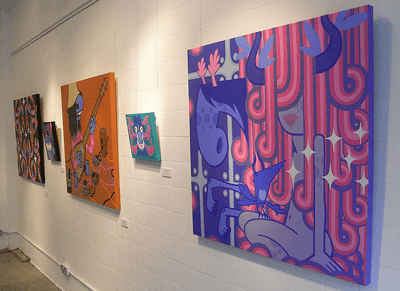 (Photo: Meffi)
London auction house Christie's reported fine art sales of £3.6bn in 2012. Meanwhile, the New York Times estimated sales at $8bn in New York alone. Some recent analysis from Art Assure, an international art investment bank, claims art purchased from auction houses has an average annual return of 10%.
If you don't have a spare million pounds, there's still a strong argument to invest in much more affordable modern art. There's even an Arts Council based incentive scheme (Own Art) that offers interest free loans of up to £2,000 for such investments.
Brychan Tudor, an artist and curator says: "If you buy something by a known or celebrated artist the chance of it decreasing in value is unlikely. Buying something without a signature on it and then getting it authenticated is one option. Better still: backing a young or relatively unknown artist in the hope that they will rise to stardom. The best advice I could give, though, is to buy the art you like for the best price you can get it for. Ignore the market as much as possible."
Visit local galleries and exhibitions and see what inspires you. If you're looking for a (slightly) safer bet that the artist may rise to stardom, a good place to start researching is the Bloomberg New Contemporaries. Two examples, of many, successful new contemporaries include Gemma Nelson, who has had work in the Saatchi Gallery, and Peter Peri whose work is cat the Tate gallery and Victoria & Albert museums.
First Editions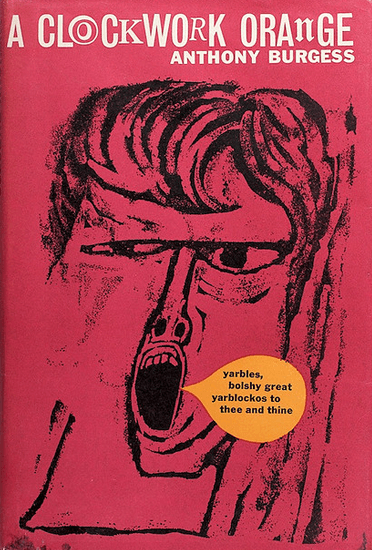 A first edition print of Dan Brown's Da Vinci Code can fetch upwards of £300 if it's in mint condition. You can triple that figure if it's signed by the man himself.
How about the 1964 first edition of Dahl's Charlie & The Chocolate Factory? In perfect condition it's yours for £6,000.  Meanwhile, a fairly dog-eared initial proof print of Harry Potter & The Philosopher's Stone is currently being offered for a cool £12,500.
Book-buying an inexact science based very much on supply, demand and desirability. There are two schools of thought, here. Either invest in a proven successful first edition and hope it remains in favour. Take the The Great Gatsby, which has doubled in value in recent years from a recorded £50,000 in 2006 to over £100,000 in 2013, thanks in part to Baz Luhrmann's glitzy big-screen adaptation.
Most first editions won't gain much return but it's worth keeping any you have in pristine condition, dust jacket and all. If it's licenced to Hollywood, or the author goes on to write much bigger-selling successes, you might be in luck. At no more than £20 per book, they're unique, conservative investments that come with little relative risk and offer instant personal enjoyment.
The latter point is crucial; you must enjoy these books over any hope of return. Phil Archer, an avid sci-fi collector had watched the value of his collection rise and fall.
"The most I've spent is £250 on one book," he admits. "And I've since seen it sold for £50. I actually think unless they're rare exceptions like Harry Potter, books are going down in value. It's an old technology. In 50 year's time my entire collection will be worth ten pence. But I love having it on the wall, it's a work of art."
You've also got to know when to sell: when made into a movie, first editions of Captain Corelli's Mandolin were known to fetch upwards of £1,000 but now go for little more than £300. The English Patient experienced even better appreciation with copies going for £4,000 during its own Hollywood hype but now fetch still reasonable £250.
Remember: If you have an item of high worth, make sure that it's covered under your home contents insurance. If that doesn't give ample cover, consider taking out a separate policy.