If there's a forest of satellite dishes then Premier League footie probably dominates the chit-chat in the local boozer, if it's all apartment sun-gardens and geraniums then it'll be urban cool, while the reflected dazzle of solar panels can only mean one thing; you're in the presence of financial long-term strategists.
Those folk with shiny panels atop their slates are thinking decades ahead – to a time when they will be old and wrinkly. But to a day – they hope – when they are not frightened by the thud on the doormat of an angry-looking electricity bill from an energy company.
If you're considering solar panels for your home, then you have to have both eyes fixed on the future. This is no option for a quick buck.
That's because of the large initial outlay, normally around £7,000, and due to the fact that the government has recently cut the amount it pays homeowners to export energy back to the national grid – known as the feed-in tariff (FIT) scheme.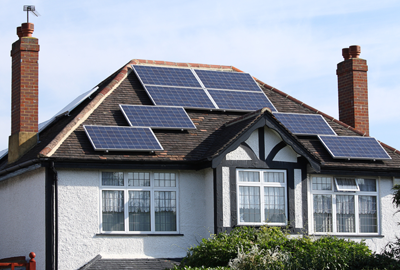 But if you are worried about rising domestic energy bills, have a suitable roof space, and like the idea of self-sufficiency as well as going green, then domestic solar power could be for you.
There are two types of solar panel. These are known as solar PV (photovoltaic) – don't worry, detailed knowledge is not important here - and solar water heating panels.
Water heating panels are an older and cheaper technology and at the moment they don't qualify for any government cash incentives – although that could change next year.
Solar PV panels use the sun's energy to generate electricity through solar cells and this is where the government is prepared to back you for a guaranteed period of 20 years.
According to the Energy Saving Trust, an average solar panel system will save the average householder £645 a year. That means the average system pays for itself after 11 years, which sounds... well... average.
But after 11 years, your solar panels will be producing a warm glow of satisfaction as you tot up your savings as well as the further warm glow from doing your bit for the environment.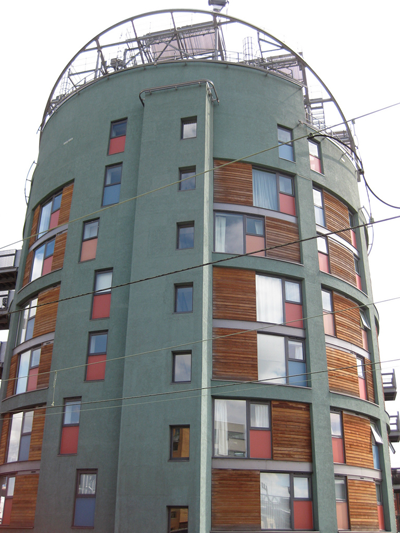 (Photo: Mwmbwls)
Ian Cuthbert, Green Deal Supply Chain programme manager at the Energy Saving Trust (EST), says: "A typical average UK solar panel system is about 3.5 to 4 kilowatts in size. There's a good reason for that, because if your system is above 4 kilowatts then the tariff you receive will be less.
"That will cost you around £7,000. A system of that size will give you a combined savings and income of around £645 a year. Around £125 of that is savings you make from using the electricity directly and the rest is from the feed-in tariffs.
"These are fairly long-term savings. As it stands today, you would make those savings on an annual basis over 20 years.
"The tariffs are linked to RPI (retail price index) and the savings you make on electricity will vary depending on the price charged by the main energy companies. But as those prices increase, then those savings will only increase.
"The feed-in tariffs are guaranteed for 20 years, but so long as the panels last longer than that then you'll continue to get savings for longer than that."
The government cut the rate of subsidy two years ago after it claimed the falling costs of solar installation meant households were making excessive returns.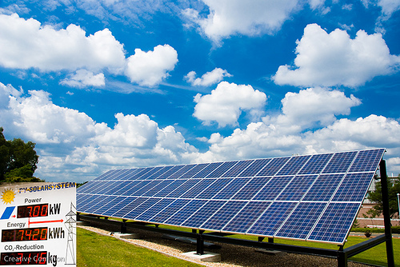 (Photo: David Nikonvscanon)
Prior to the changes, the average annual saving on bills was around £400 more than the present figure at just over £1,000. As a result of the cut, there was a large drop off in the number of householders fitting panels.
According to Ofgem figures, the number of UK installations was running at 3,538 a month to April 2011 but shot up the following year to 37,830 a month, before falling back to 6,394 a month this year.
So, even allowing for the spike and sudden dip, the overall trend appears to be a rising one. There are, though, a few things you should consider before shelling out and panelling up.
Firstly, you need to be sure you are happy with the aesthetic appeal of a large amount of shiny stuff bolted to your roof. Some people think it looks ugly and if you happen to live in a listed building, you can forget it. A councillor in Devon claimed recently the ones in his patch make the buildings "look like concentration camps".
Secondly, you need a south-facing roof to optimise efficiency and more importantly you need to avoid the effects of shade cast by trees and chimney stacks. If your panels are in the shadow of next-door's large Leylandii bush then it's going to seriously mess with your optimisation figures, although check the neighbours are out before reaching for your axe.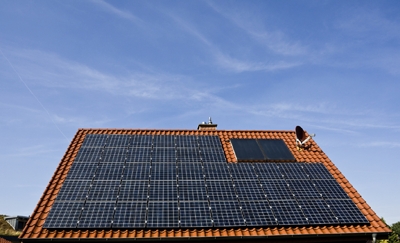 The angle of your roof can make a difference, too, but this is minimal compared to the obvious issue of workmanship.
There are industry standards and regulations covered by the Microgeneration Certification Scheme (MCS). Both the product and the installer should have that certification. The key point is about quality assurance.
The EST recommends householders only use installers certified under the MCS. You should also check that the installer is a member of their Trading Standards Institute-backed scheme called the Renewable Energy Consumer Code.
Check your installer is signed up to that code and avoid any high-pressure sales tactics or demands for big deposits.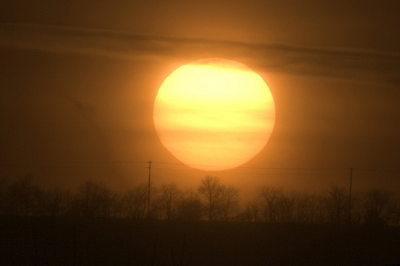 (Photo: Martin Cathrae)
Ian Cuthbert adds: "I think the future will be about an energy mix with nuclear, solar, and other forms playing their part. Given the energy consumption used in the domestic sector, solar represents a massive opportunity in relation to UK energy targets.
"We are way behind Germany, Spain, France and Italy in solar power generation. We've got a lot of catching up to do. But the driving force for all this is finances, so I think we will see solar panels and solar hot water becoming much more popular."