The Queen's been enjoying some big moments of late. She recently celebrated the 60th anniversary of her coronation, and last year we all appreciated a day off for the diamond jubilee. Her grandson got married.
Oh, and there's the small matter of a new royal great-grandchild on the horizon – it's all go at Buck House.
So, we thought it would be timely and apposite to bring you 'six of the best' royal motors. And not the usual Rolls-Royces, Daimlers and Jaguars, but the more unusual cars that have been parked at the door of one palace or another, be it on British soil or otherwise.
Some you may have heard of, some you may not. But they're all dripping in charm.
Ford Zephyr Estate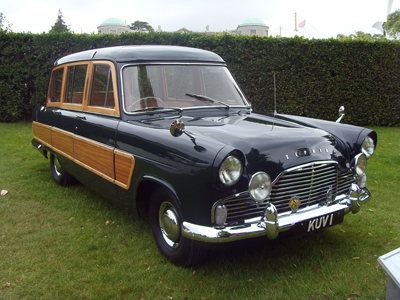 Classic Ford fans rejoice –modified old-skool Dagenham fare officially has the royal seal of approval!
Back in the mid-fifties, Her Maj took delivery of a unique Zephyr wagon, resplendent in glorious wood and lashings of chrome to complement its soberly hued paint.
Predating the concept of the MPV by several decades, the Queen's custom retro Ford could happily carry nine people and their suitcases around the Sandringham estate and beyond, with its one-off high-top allowing all manner of crowns and hats to be worn within. Essex-ellent.
Citroen SM Opera Presidentielle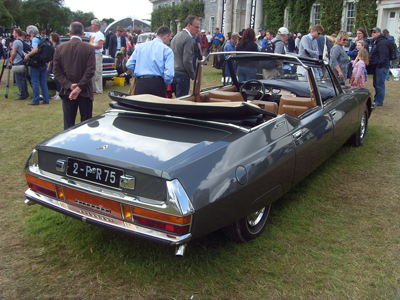 The SM was an unusual beast, slathering the bafflingly complex underpinnings of the dreamy DS in crisp coach-built bodywork, and powering the whole lot with a Maserati V6. And what an inspired choice for a royal vehicle!
The SM Opera Presidentielle was French president Georges Pompidou's motor in the early seventies, featuring a stretched wheelbase, a couple of extra doors and a convertible roof to make waving at the adoring public all the more easy.
So when Queen Elizabeth II was in Paris on a state visit in 1972, this was the stylish machine that ferried her about. Can you imagine a more regal French car than this?
Prince Charles' wine-fuelled Aston Martin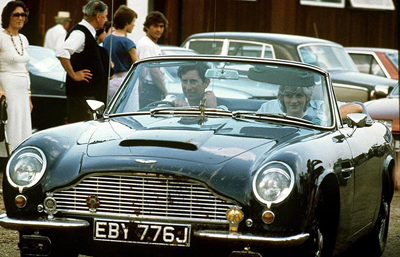 What did you get for your 21st birthday? Drunk? A nice meal somewhere? Prince Charles was given an Aston Martin DB6 by his dear ol' mum, the lucky scamp.
As any of us surely would, he's hung onto it over the decades; he has a bit of a thing for Astons and has bought and sold a few in his time, but the DB6 is the real sweetheart. Indeed, he even lent it to Wills & Kate on their wedding day.
The coolest part, and proof of Charles' magnificent tendency for lateral thinking, is that it runs on wine. Yes, you heard, wine.
OK, he doesn't just pour a vintage bottle of Chateau Lafite into the tank every time he wants to go for a spin – the car runs on bioethanol distilled from excess wine produced near his Highgrove estate. But how cool is that?! Wine or not, he's got a DB6 that runs on biofuel. He's like a cross between James Bond and Captain Planet.
Lincoln Cosmopolitan Bubbletop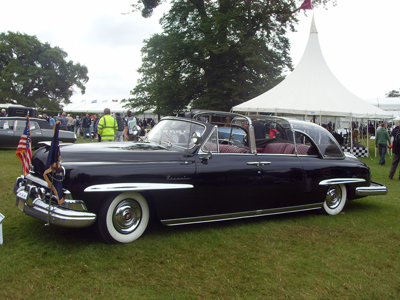 Like the SM Opera, the outrageous Cosmopolitan was a car used for foreign state visits rather than one of the royal family's own fleet, but is very much worthy of a mention here. Why? Well... just look at it! It's got whitewall tyres and acres of chrome, wacky doors and flags as large as you'd find on a plush international hotel.
Laid on by US president Dwight D. Eisenhower for the Queen's visit in 1957 (although the car was actually commissioned by his predecessor, Harry S. Truman), this sturdy dignitary-shifter was topped off by a befuddling plexiglass dome, like a sort of Dearborn Popemobile.
The best feature of this car? The vast rear bumper, holding the spare wheel. As if a car carrying the Queen would pull over if it got a flat while the chauffeur cracked out the jack... magnificently silly.
Princess Diana's RS Turbo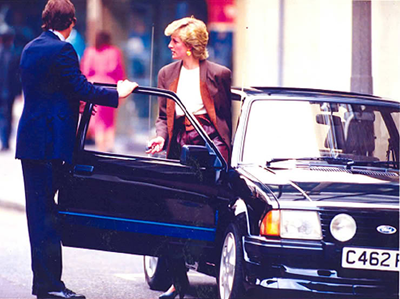 She was a maverick, Diana. Never one to play by the rules. The establishment was agog when she rolled out of the palace gates in her drop-top Audi in 1994 (a German car? Surely not!), but she'd been wearing her petrolhead credentials on her sleeve for years before that.
Ford pub bores will tell you that the Series One Escort RS Turbo was only available in Diamond White. But Princess Di's was black – indeed, the only one to be factory-finished in black, at her own personal request.
So, while her husband was wafting down the country lanes on a tide of Olde English torque, she was hunting down apices and screaming for the redline in a frenzy of high-octane, forced-induction mischief. Probably.
The Queen's V8 Land Rover 110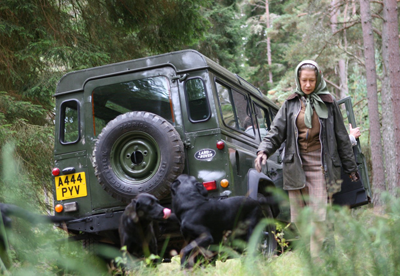 It's a celebrated fact that the Queen knows her way around a socket set. She joined the Women's Auxiliary Territorial Service in 1945, training as a driver and mechanic; she drove military trucks, and knows more about the technical workings of your car than you do.
So it's a heartwarming thing that she uses a rumbling V8-powered Land Rover as her own personal wheels. Yes, she may enjoy the cosseting ride and soft hide of a Rolls-Royce when it's time to wave at the crowds, but you can tell that she'd rather be behind the wheel of her trusty old off-roader, fording streams, dominating crevasses and performing emergency repairs with nothing but a twig and a bit of string.
This Landie - one of many she's had, and a star of the movie The Queen - is rather special: uniform panel gaps, super-shiny paint, leather seats; you get the feeling that when Land Rover received the commission to build Liz's V8 110, they switched off all the machinery and got everyone in the factory to carefully assemble it by hand. Well, you would, wouldn't you?