Formula 1 is a spectacular cavalcade of talent, egos and cash, and every year it creates even more heroes.
In the 2013 season,  current F1 champion Sebastian Vettel has four other ex-world champions trying to elbow him out of the way: Fernando Alonso, Jenson Button, Kimi Räikkönen, Lewis Hamilton. That's without even considering the rest of the talent joshing for space on the grid.
But, of course, there's always the odd 'pay driver' too, those who bag a spot in the driving seat by bringing along sponsors to teams who need them.
They're never likely to win races and, in the eyes of the purists, represent the less visceral, more commercial side of the sport. I mean, obviously the whole thing's a massive sponsorship-led endeavour, but there are different degrees of commerciality…aren't there?
Anyway, all of this got us thinking… while it's easy to focus on the big names, we should really pay more attention to the underdogs.
Sure, you could argue that some racers effectively buy their way into the sport, but they're still credible, bona fide Formula 1 drivers. And there are no bad drivers in F1. There never have been.
So here's a round-up of the F1 underdogs of past and present who, for whatever reason, have found themselves sidelined or forgotten…
Lella Lombardi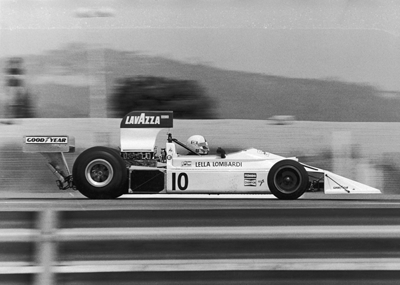 Sir Stirling Moss recently made some rather unfortunate comments about how he believes that there will never be competitive female F1 drivers, as they lack the mental aptitude. This is, of course, absolute cobblers.
Lella Lombardi would certainly have had something to say about it. She was the first female driver to score points in a Formula One race. Well, half a point anyway. She's the only woman in history to achieve a top-six finish in a world championship race, at the Spanish GP back in 1975.
She later moved into NASCAR, and we're still waiting for another woman to come along and build on her legacy. If Sir Stirling will allow it, that is.
Taki Inoue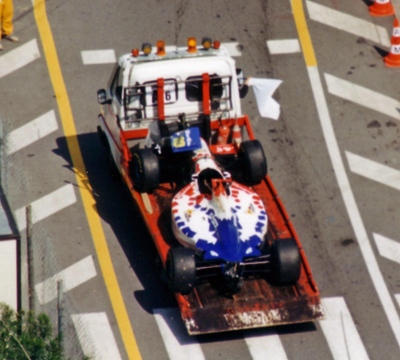 "There are no bad drivers in F1, never have been," I proclaimed loudly earlier on. Ahem. Actually, Taki Inoue wasn't that great. In fact, he's generally acknowledged as being the shoddiest F1 driver ever – a fact he readily accepts. ([Check his Twitter feed, he's brilliantly self-deprecating.)
A pay driver, he raced in 18 Grands Prix (five of which he managed to finish) and didn't score a single point.
He's best remembered for the incident in 1995 when, in the practice session for the Monaco GP, his stalled car was being towed back to the pits and was crashed into by the course car. Or the incident at the Hungarian GP when, in helping marshals to extinguish an engine fire that had put him out of the race, one of the marshals ran him over and injured his leg.
Neither of these occurrences were strictly his fault, of course, but they do lend his career a certain slapstick quality.
Nico Rosberg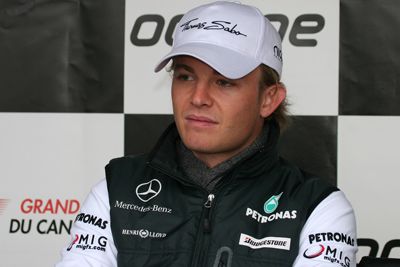 A strange inclusion for this list, you might think, but Nico Rosberg is a perennial Formula 1 underdog.
He's very successful in his own right, of course; at the age of 15 he was Lewis Hamilton's karting team-mate, and he went on to be a championship winner in German Formula BMW and GP2. But his F1 career has always been overshadowed by the greatness of others. His father, Keke Rosberg, was F1 world champion in 1982, so he has a lot to live up to.
His current team-mate is Lewis Hamilton, an ex-world champion. His former team-mate was Michael Schumacher, a multiple world champion. Will Nico Rosberg ever be world champion? No, probably not. But the more you think about it, don't you really want him to? It'd make a great movie…
Al Pease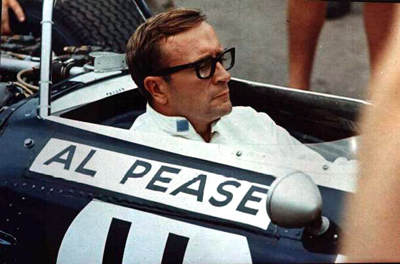 Another less-than-impressive driver here, but one that deserves to be remembered. Pease is notable for being the only Formula 1 driver ever to be disqualified from a race for driving too slowly.
In the 1969 Canadian Grand Prix, he found himself several laps down but still eager to duke it out with any driver who happened to be passing at the time. When he nearly ran Jackie Stewart off the track, the marshals black-flagged him, presumably to sit him down and gently suggest that perhaps F1 wasn't his thing and suggest that he take up something like tiddlywinks instead.
Bruno Senna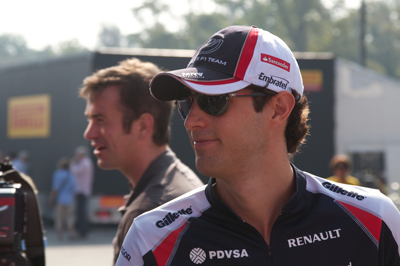 Like Rosberg, Bruno Senna races in the shadow of a great name – his uncle, Ayrton.
As a child, he raced karts on the family farm while his uncle watched on, impressed. In fact, Ayrton used to tell people: "If you think I'm fast, wait until you see my nephew."
He grew up to be a proper racing driver, not just riding on the coat-tails of the family name, but finding success in Formula BMW, Formula 3, GP2 and the Le Mans 24hr race.
Unfortunately, while he's a competent F1 driver, he's never been that amazing – he's picked up no championships, no wins, no podiums, no pole positions, and not that many points. When he got his first F1 drive with the Hispania team in 2010, fans shouted  "Yay! Woo! Senna!" But quite quickly, those whoops turned into "oh, he's not that good, is he?"
Ah, well.
Sid Watkins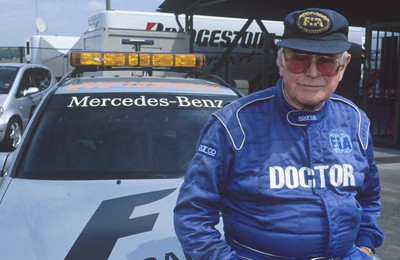 Not really an underdog - more a name you should know.
The motorsport world shed a tear when Professor Sid died last September. He was a man held in extremely high regard and is credited with doing an incredible amount for safety in Formula 1; compare the number of fatalities and serious injuries in the sport today with decades past, you'll see his influence.
Graduating as a doctor in 1956, Sid spent much of his spare time as a race doctor both in the UK and the US.
In 1978, Bernie Ecclestone offered him the role of Formula 1 Race Doctor. Over the next 26 years, he built on Jackie Stewart's legacy of safety advancements in the sport to ensure that race circuits were equipped with the proper medical staff and equipment. He worked to change the entrenched blasé attitude of 'motorsport is dangerous, so people will get hurt', implemented training programmes, and saved countless lives.
So he's not an underdog at all, more a celebrated and revered figure. But nevertheless, he's not a household name, and he should be.
Just remember – these are professionals driving on closed circuits! Emulating this sort of thing on the road and ending up in a hedge will not endear you to your car insurance provider one bit.