From the breathtaking peaks of the Brecon Beacons and the Lake District to the wilderness of the Scottish Highlands, you're never too far away from amazing motorcycle touring routes in the UK.
Bike expert Simon Weir has written extensively on the subject for Ride magazine and is also an advanced riding instructor. He racks up anything between 35,000 and 40,000 miles of riding a year, so it's safe to say he knows a thing or two about Britain's best roads for two-wheeled fun.
In his new book, Bikers' Britain, he gives a comprehensive guide to some of the best routes and locations Britain has to offer – from the tried and tested to hidden gems.
"The UK is where everyone has their first touring experience. The thought of going across France might seem a bit daunting – but across to Wales? That's do-able," says Simon.
Taking a few days to tour Britain might save you some money too, when compared to the price of a continental jaunt. "I like touring in Britain because I'm tight-fisted – you don't have to pay for a crossing" says Simon. "And life's easier as there are no language barriers."
Whether it's a short blast or a marathon trek, good planning and careful consideration will mean that you will make the most of your trip.
Before you go
(Photo: Dave S)
All bikers should conduct routine checks of the important bits of their bike before they set off – particularly if it's their first big trip of the year. Check that your bike's servicing, MOT and motorbike insurance is up to date, and make all the usual routine spot checks – particularly the wheels. "Nothing ruins a trip like having to spend half a day looking for somewhere to change your tyres," says Simon.
Travelling light is also advisable. "Pack everything you think you need, then take half of it out," says Simon. "And whatever you do, don't pack your waterproofs with your dry stuff."
Plot your route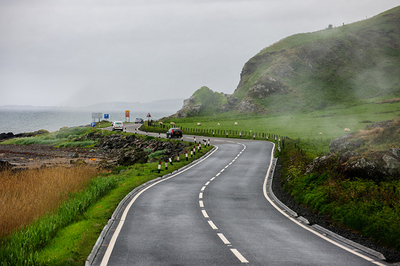 (Photo: Llee We)
"Planning a good route demands honesty about how far you want to ride in a day and what kind of roads you enjoy," says Weir. "Work out your ideal daily time in the saddle and build routes to that length, based on a realistic average speed."
As well as where you're going, it's good to think of a few places to stop in advance as well. "There's nothing worse than driving past a cafe thinking you'll have a break in 20 minutes, only to find empty moorland roads around you for the next hour," advises Weir.
You should also consider taking fuel stops at the same time as lunch stops, and factoring in how long you will spend stopping off looking at attractions along the way.
The more the merrier?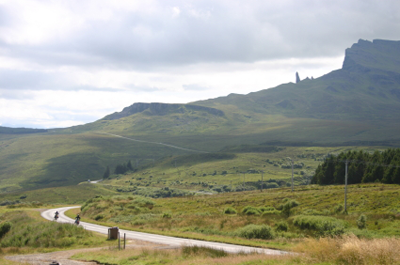 Keeping a large group of motorcyclists together is a big ask, as each rider will ride at their own pace – and should do if they want to be safe. "Don't give anyone a hard time if they're not as quick as you," writes Weir.
Every rider on the trip should have a copy of the route, and make sure that the directions you give are simple and clear. Assign a leader who you'll follow, and make sure that the least experienced rider rides behind them.
Hand signals are also useful to make sure that the other riders in your party know what you're up to – left forearm for a left turn, right forearm for a right, left forearm up and then a chop down motion to state that you're heading straight on.
New horizons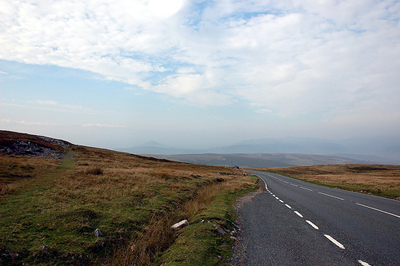 (Photo: Joe Dunckley)
Unfamiliar roads have a tendency to catch riders out.
"Give yourself a bit more margin in case a bend tightens unexpectedly or a tractor emerges from a hidden entrance," says Weir. "Look further ahead, especially on tight roads – it's vital so you can prepare for what's coming up."
Overnight stops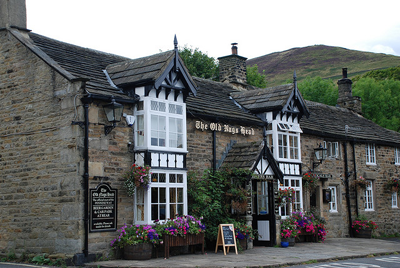 (Photo: Incurable Hippy)
For lots of bikers, a pint or two of the local bitter is the perfect way to cap off a hard day pounding the tarmac before getting their heads down for some well-deserved rest. But if you decide to wind down with a drink, make sure it's in moderation.
"Think about how much you had to drink last night," says Simon. "You shouldn't ride hungover, and you shouldn't ride if you're ill."
If you're lost...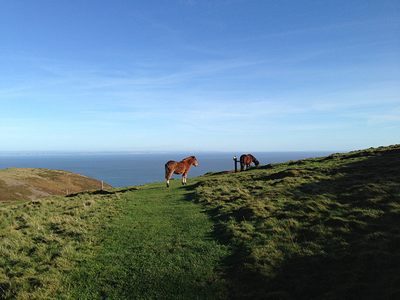 (Photo: Pippa Wilson)
Don't press on. "Sometimes it's best to find someone and ask. It can save hours of anguish if you're lost. Being lost can lead to rash, reckless driving, and that's best avoided," says Simon.
Bikers Britain by Simon Weir (AA Publishing, £ 12.99) is out now.