Taking your dog on holiday can save money (and worry) otherwise invested in kennel care, but you'll also be able to share your cherished time off with your favourite furry family member.
But do it badly and you've bagged yourself a one-way ticket to Holiday Hell.
Allow us to lay out the doggy vacation essentials...
Choosing a destination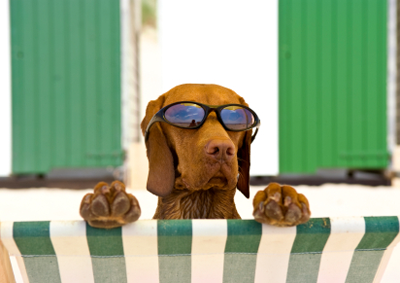 Assume all destinations aren't pet friendly unless they say otherwise. There are various sites dedicated to pet friendly holidays such as Take Your Pet, Your Dog Holidays and the Kennel Club-approved KC Dog Friendly.
Contact the venue and confirm they definitely are dog friendly and what facilities your dog will have access to. Also, whether there are any additional costs and what dog friendly activities there are in the area.
"Check for dog control notices in the areas you are thinking about going to," suggests the Kennel Club's Laura Quickfall. "Speak to other dog owners who will be happy to give you tips about wonderful places they have been to with their dogs. Somewhere like Keswick in Cumbria is a fantastic town, Keswick won the Dog Friendly Town award in our Open for Dogs competition last year. Dogs and owners benefit from the fells, woodland and lakeside walks in the area as well as the numerous dog friendly businesses."
Going further than the UK?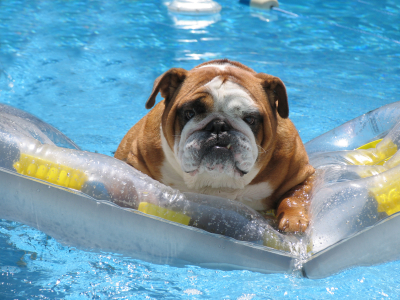 Laws have relaxed on taking your pet to Europe. In theory, as long as they have a pet passport, have been microchipped, wormed and have been immunised against rabies, you're good to go. That's the government's advice. Advice from a professional, however, isn't quite so positive.
"Don't do it!" warns Kelly Pickrell, a veterinary nurse from Bridgend. "It's a very stressful experience for any pet, plus it's not the rabies vets are concerned about. There are an alarming amount of unexplained ticks, infections and ailments returning with pets who've been abroad, some of which transmit to humans. Unless you have no choice, please research a sitter or quality kennel at home, it's so much more considerate for your pet and others."
Pet insurance essentials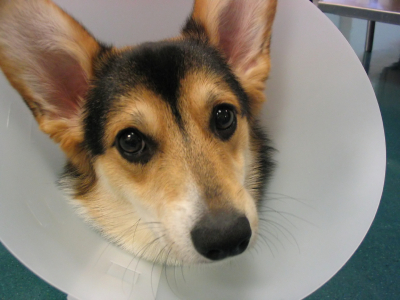 While you'll have to pay out of your own pocket for any damage your dog causes at the holiday venue, you'll still need to think about your dog insurance - especially if you do decide to brave it abroad.
"Usually for holidays in the UK pet travel insurance isn't considered essential," says Johanna Paget from pet insurance company Animal Friends. "You're based in the UK so all cover such as public liability and injury would work as standard. Check with your own cover provider, but our policies don't cover accidental damage caused on holiday. Overseas coverage extensions, however really are important in case you need emergency veterinary treatment. So make sure you call your insurer before you take your dog on holiday."
Packing and preparation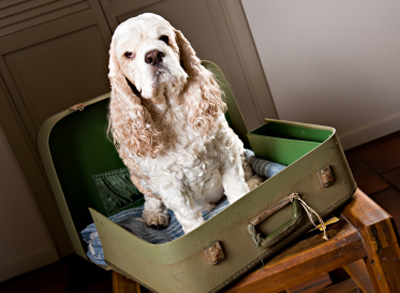 Make sure Rover has every creature comfort possible. Here's a check list of packing essentials:
Their bedding and spare sheets - unwashed, so the smell is consistent with their bed and your own house
Toys - all or as many will fit in your car. It will stop them chowing down on furniture and provide a sense of familiarity
Cleaner, stain remover, poo bags and plenty of spare cloths and towels
Dog food, treats, water and food bowls, and any other essential staple they'd usually have at home
"Make sure you can be contacted if your dog goes missing," says Quickfall. "Ensure the contact details on your dog's collar are up to date. If they're microchipped make sure the information held by the microchip database is up to date. For those with dogs registered on Petlog, you can go further and add holiday and emergency contact information."
Before you go…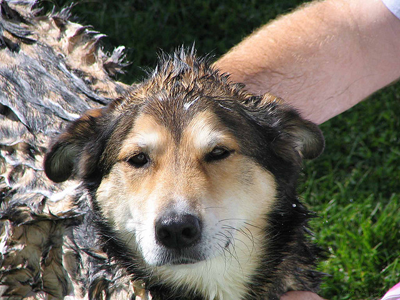 Another great piece of advice from the Kennel Club is to give your dog a bath before you travel. You'll be taking it to lots of establishments during your holiday. Rocking up with a smelly dog isn't the best way to guarantee good service…
When travelling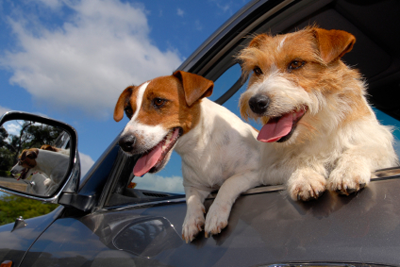 Before you em-bark (sorry), ensure safe transit conditions have been provided for pooch. While few animals look happier than a dog with its head out of the car window, those lovable lolling tongues and flapping ears actually contravene Rule 57 of the Highway Code. Animals must be "suitably restrained so they cannot distract you while you are driving". Failure to adhere to this rule isn't only dangerous, but could invalidate your car insurance.
Once safely contained, ensure the vehicle temperature remains cool and take regular breaks to allow your pet to go to the toilet and have plenty of water. Pets don't travel too well on a full stomach, so make sure at least two hours have passed since their last meal before you take off.  For more information on this logistical challenge, the RSPCA has compiled a great guide to keeping your pets safe in transit.
Enjoy!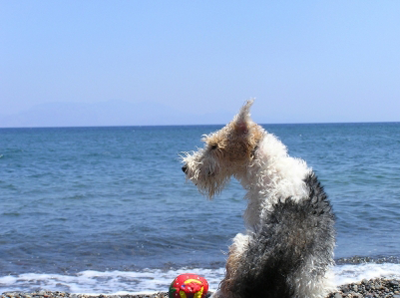 The hard work has been done. You'll have every possible combination of toys, materials and treats to make them feel at home and part of the experience. If you've picked the right dog friendly location, you really are in for a treat…
"The whole experience for you and your dog is important, not just where you stay," says Quickfall. "When the whole place is more geared for dogs there is so much more for you to do together. You are able to meet other dog owners, help your dog's socialisation and just generally do things together with your dog as a true member of your family - as it should be!"
Taking your cat?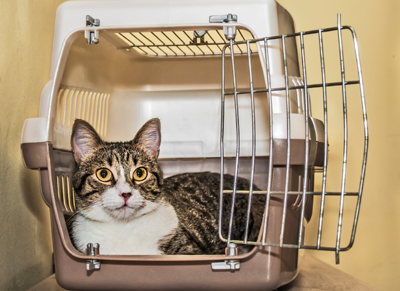 Apologies to all cat owners; this feature has been very dog-specific as they are the most likely pet to take away. Cats are very territorial, and uprooting them from their home can be very distressing for them. In most cases, it's best to get someone to look after them or enlist the services of a pet sitter. Of course, there are exceptions to every rule - take Bob the busking cat, for instance.
Much of the advice in this feature could apply to cats, but  remember that 'pet friendly' usually equates to 'dog friendly' so if you are planning on taking your cat away, ring in advance to see if the hotel or B&B will be happy for you to rock up with puss in tow.
When you're there, it's not recommended that you let your cat out of the apartment, cottage or hotel room in case they panic and run away.