Working for yourself sounds great, doesn't it?
Your commute to the office involves a stroll down the stairs and there's no chance of a colleague nicking the last of the milk before you've had your morning brew.
You can turn the radio up as loud as you like and no one's clock-watching if you fancy finishing for the day half an hour early.
But is being self-employed really that rosy? There's a widespread misconception amongst people who've never freelanced that it's all a bit of a doddle and – shh, say this quietly – it isn't quite like having a proper job.
Yet, with freelancers putting in longer hours than employees and being more likely to earn less, it can be far from an easy option for the 4.2 million people in the UK who work for themselves.
According to latest figures from the Office for National Statistics, an extra 367,000 people went freelance between 2008 (when the recession really kicked in) and 2012. The working week averages 38 hours, compared to 36 for employees, whilst 13% of freelancers work more than 60 hours a week compared to three per cent of those in employment.
Elsewhere, a report by analysts GLA Economics shows that whilst income amongst self-employed people in London averages out as roughly the same as their employed counterparts, those who work for themselves are significantly more likely to earn less than £20,000.
So what are the advantages to going solo? Well there's the flexibility for starters.
Dr Mike Davies, who runs Wales-based guided tours firm Dragon Tours, says: "By being my own boss, I can be flexible and make my own decisions. The tours last from one day to a few weeks and being away can be a negative, but I get to stay in some nice places and sometimes my wife and little boy can come up and join me."
Wendy Jeavons, who runs a glass products business Red Brick Glass, in Dorset, agrees. "I like being in control and it's fits in perfectly with family life," says mum-of-three Wendy. "I have never missed a school assembly or sports day, so it's great that I can control my work hours. I am currently training for the London Marathon, so I can just change my working hours. I run in the morning, work until three, spend time with the children until after their bed time then start work again."

 And the bad bits? "The worst thing is having to rely on your own business skills and the ability to attract clients," says Mike. "Also, with a small business cash flow can be a problem and my business is somewhat seasonal, so there is a slight lack of security. Sometimes other people think that you can take time off whenever you want but you actually put in more hours as you want the business to be a success."
If this hasn't put you off and you fancy freelancing, bearing the following in mind might make your path a little smoother:
Not-so-splendid isolation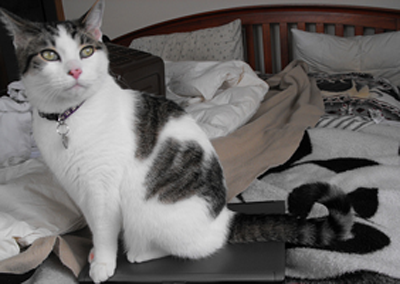 Working on your own definitely has its attractions. "The best bit is no office politics," says journalist and Covered contributor Felicity Hannah (and certain staff here at Covered HQ would quietly add "no office playlists of questionable taste" to that). But working for yourself – particularly if you're at home and not mixing with clients throughout the day – can be lonely.
Make sure you factor social time into your weekly, if not daily, routine. Get in touch with your union or professional body to see if they run events in your area or meet up with other freelancers for a coffee. And touching base with clients face-to-face now and again might not only be a relief from talking to the cat but it could give you a fresh perspective that you might not get from emails.
Making an effort to meet new clients can also be a welcome relief from re-arranging your stationery drawer for the third time this week, which brings us nicely onto…
Networking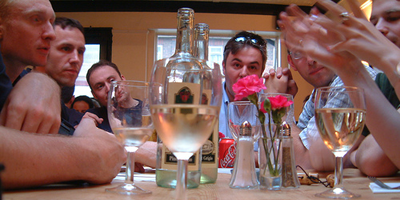 Networking is essential as a freelancer, not only to generate new leads but to check out the competition and keep ahead of (or at least up with) the game.
No one relishes the thought of walking into a room full of strangers with a sticky label bearing your name on your shirt, but there are lots of different types of networking events these days so you should be able to find something to suit you.
If you're female and put off by the 'men in suits' brigade there are a number of women-only networking groups out there, whilst local authority business clubs are worth investigating as they tend not to demand exorbitant membership fees and are tailored towards local market conditions.
Get stuff done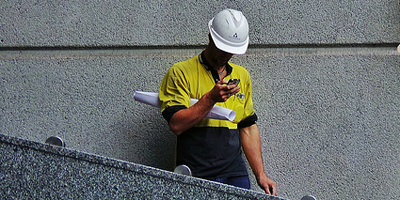 Or, don't procrastinate. Steve Derry, who runs eco-friendly carpet cleaning business Advanced Eco Clean, in Pontypridd, puts it this way: "Choosing your own hours – good. Choosing your own hours – bad." And journalist and Covered contributor Dave Jenkins agrees. "The main thing is the discipline. I hate it when people say you just work in front of the TV all day. Pah, poppycock!"
A good tip is to make a to-do list each day. Think about whether you work better in the morning or the afternoon and make this the time for tasks which require more concentration. Admin, invoicing and catching up with that thrilling industry newsletter can be slotted in around these priorities. Don't allow family members or pets to distract you and don't answer calls from chatty mates.
Definitely stick to set hours. Guardian commentator Zoe Williams recently said in trade union mag The Journalist: "The working day still has to begin at nine. You think, I can do 12 til eight; it's still eight hours. You won't! It won't be!"
Make sure you're covered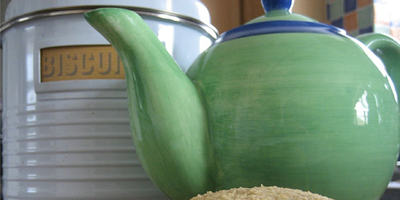 No matter how well you know the law or the safety requirements within your field, unfortunately there's always the chance of something happening beyond your control.
If you get sued for libel or a customer has an accident on your premises, your finances and your reputation could be ruined in one fell swoop.
Public liability insurance might seem like an unnecessary expense when every penny of your start-up finance is precious, but legal fees and damages could run into hundreds of thousands, if not millions, of pounds.
Find out more about public liability insurance and don't forget business insurance to cover premises, stock and equipment.
Get your finances sorted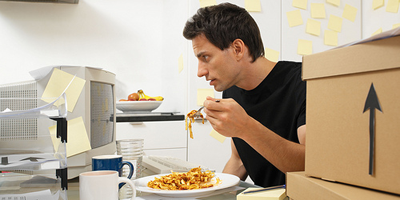 Mike Davies probably speaks for freelancers everywhere when he says: "I don't relish doing my own accounts." But he's right when he adds: "But it's not too complicated as a one-man business."
Keeping tabs on your income and outgoings and doing your tax return is simpler than you might expect and often doesn't require an accountant, but there are certain things you need to know if you want to keep on the taxman's good side. Read Rachel England's financial tips on getting geared up to work for yourself and pay extra attention to the bit about putting aside a certain amount every month.
Yes, it's boring. And yes, you'll thank us when you do that tax return. Or need to take unpaid time off sick. Or want to retire and need something called a pension. Get the picture?
Being self-employed, then, can be isolating, demanding and seriously bad for your bank balance. On the other hand it can be extremely rewarding and allow you to see something of your small children before you turn around and they're packing for university.
The last word goes to Mike, who is in no hurry to become an employee again. "I find that unlikely" he laughs. "I'm not very good at taking orders – so I probably wouldn't make a good soldier!"